Back
Congratulations to the Class of 2022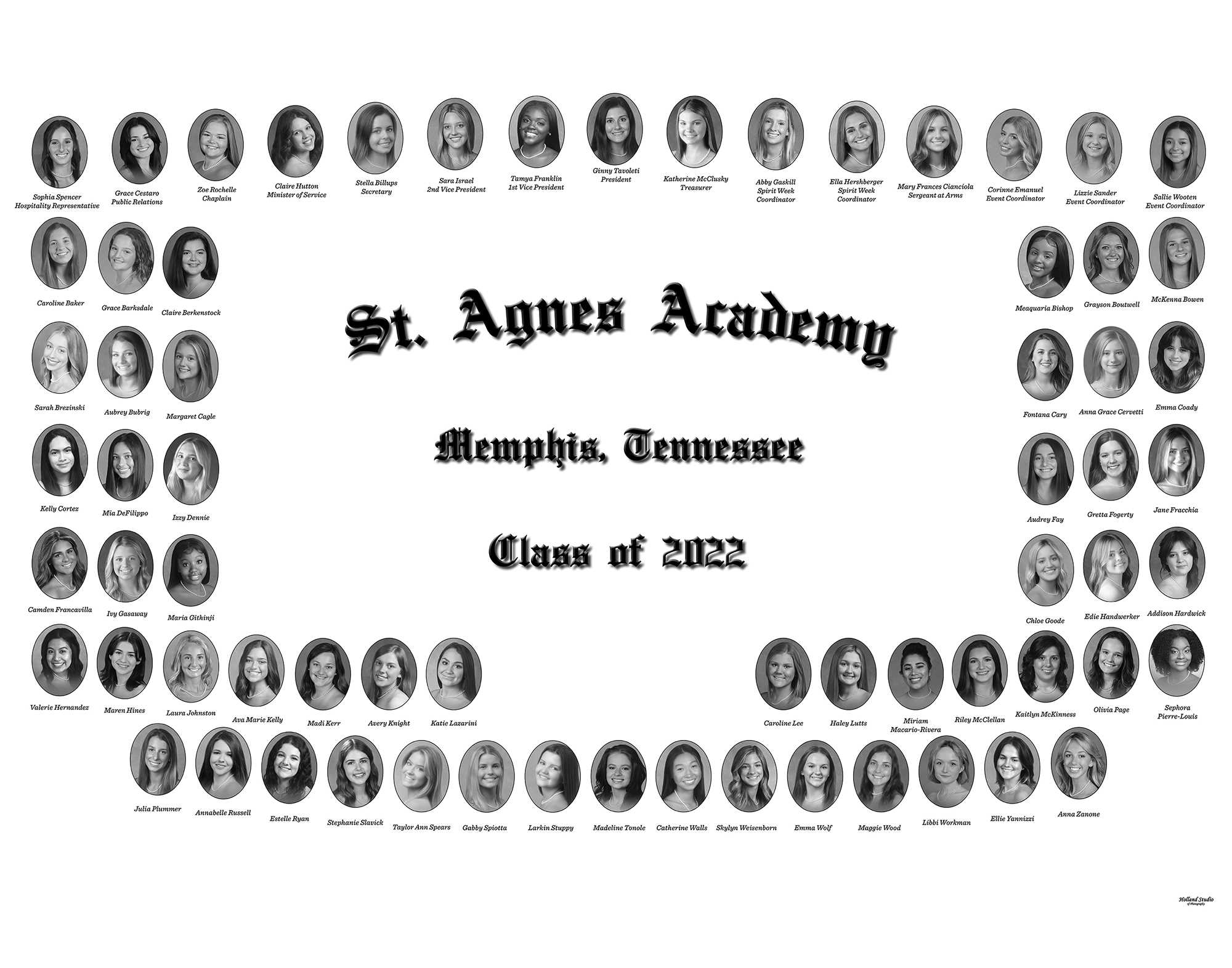 Congratulations to the St. Agnes Academy Class of 2022! We are proud of you and inspired by you!
This amazing group of Stars has earned over $7.5 Million in scholarships for achievements in academics, arts, leadership and athletics, and been offered admission to 68 colleges and universities from Massachusetts to Montana, New York to Colorado, and Scotland!
We look forward to watching you Shine!
Colleges and Universities Offering Admission to the SAA Class of 2022
Appalachian State University
Auburn University
Baylor University
Benedictine College
Christian Brothers University Honors Program
Clemson University
College of Charleston
College of William and Mary
Creighton University
DePaul University
Eastern Mennonite University
Florida Institute of Technology
Florida State University
Franciscan University
Howard University
Hunter College
Indiana University - Bloomington
James Madison University
John Jay College of Criminal Justice
University of Kentucky
Lane College
Lewis University
Lipscomb University
Louisiana State University
Loyola University - Chicago
Loyola University - New Orleans
Mercy College
Middle Tennessee State University
Mississippi State University
Mississippi State University Shackouls Honors College
Montana State University
North Carolina State University
Pace University
Purdue University
Rhodes College
Rollins College
Samford University
Savannah College of Design
Sewanee, The University of the South
Southern Methodist University
Spelman University
Spring Hill College
St. John's University
St. Lawrence University
St. Louis University
St. Mary's College, Notre Dame, IN
Tennessee State University
Texas Christian University
Tougaloo College
Trinity University
Tulane University
Union University
University of Alabama
University of Alabama Honors College
University of Arkansas
University of Cincinnati
University of Colorado - Boulder
University of Georgia
University of Georgia Morehead Honors College
University of Illinois
University of Maine
University of Massachusetts - Amherst
University of Memphis
University of Memphis Helen Hardin Honors College
University of Mississippi
University of Missouri
University of North Dakota
University of South Carolina
University of St. Andrews - Scotland
University of Tennessee at Chattanooga
University of Tennessee at Knoxville
University of Tennessee at Knoxville Chancellor's Honors College
Xavier University Scholars Honors Program