Back
Capital Campaign
The $20 Million Dollar Go Light the World Campaign will be centered on improving the student experience, attracting new students and the future sustainability of St. Agnes Academy - St. Dominic School. The goal and purpose of the Go Light the World Campaign will be to invest in the people, programs and places that make us who we are!
Campaign Goals:
Construct a new Math and Science Center - Goal: $10,000,000
When the current Math and Science Building was completed in 1993, it was built to fulfill the educational needs of our students and faculty at that time. Many advances in technology, teaching styles and career opportunities have occured in its almost 30-year history. We know that, to prepare our students for the future, we must have the flexible space to accommodate emerging programming and innovation.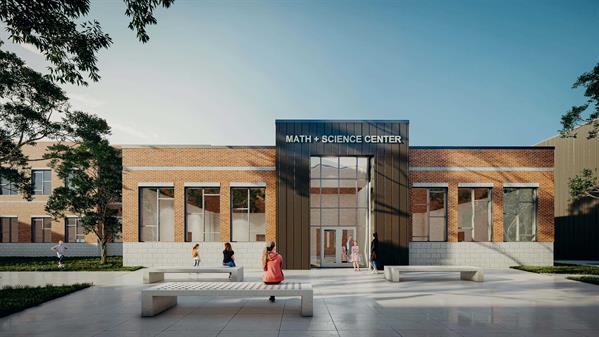 Build a New Athletic Complex - Goal: $5,000,000
Teamwork, skill and physical fitness are important aspects of our mission instilled in our students from PK2 until graduation. Our Stars and Suns shine athletically, and our program has produced countless athletes who excel in high school, college and beyond. With the math and science building moving into the space currently occupied by the St. Agnes Gym, we now have the opportunity to build an athletic complex that adequately fits the needs of our program, supports our student athletes and enhances the guest experience on our campus.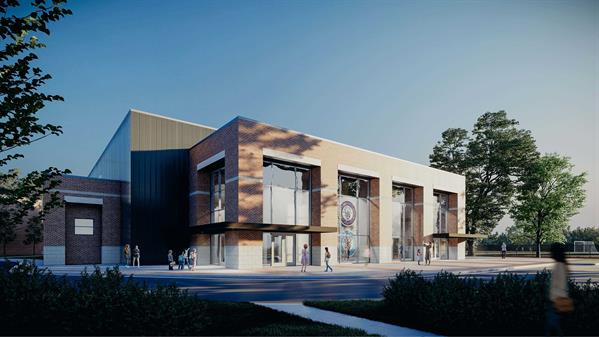 Grow a Robust Endowment - Goal: $5,000,000
No renderings can illustrate how tuition assistance impacts St. Agnes – St. Dominic's students. No floor plans can accurately portray how SAA – SDS teachers prepare our students for college and for life. But there are countless stories of alums who might have been unable to attend if not for the financial support they received and how they went on to positively impact their communities. Stories also, of teachers who helped them develop a passion for learning that remains no matter where life takes them. The common thread is our endowment, which helps provide the funds to control tuition, provide financial assistance to deserving students, and to provide faculty, programmatic and facility support.
For more information on this project, see the Case for Support below. For questions or to find out how you can support, contact Vice President of Advancement, Holli Kenney at hkenney@saa-sds.org or (901) 435-5894.