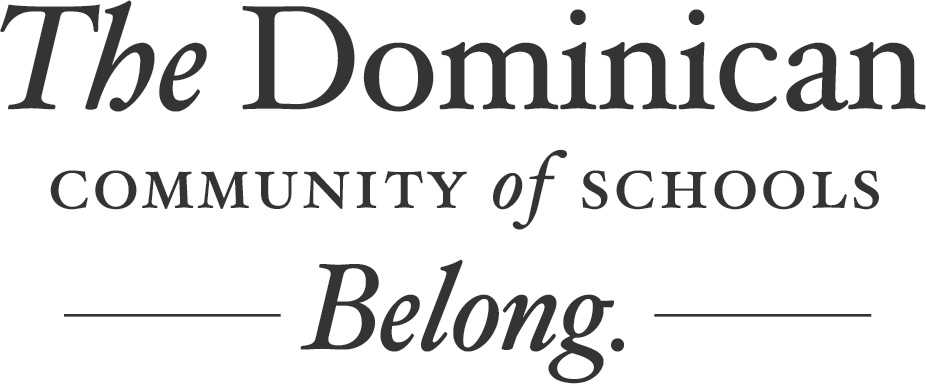 St. Agnes Academy, designed just for girls, and St. Dominic School,
created just for boys, are part of a nurturing learning and
faith community where every student belongs.
Contact us at communications@saa-sds.org with questions or concerns not addressed in our reopening plans.
We know that finding just the right school for your child is one of the most important decisions you will make. We would love the opportunity to show you around our beautiful campus, in person or virtually.
We invite you to spend some time on our website. Discover how we are meeting the needs of our students through our innovative hybrid learning model. Listen to parents share what they love about SAA-SDS. Explore our strong single-gender academic programs and our vast arts, athletics, and extra-curricular opportunities. And be sure to take a look at how our Catholic faith and the Four Pillars of Dominican tradition (Study, Prayer, Community, and Service) are at the core of everything we do.
A world of opportunity is awaiting your child, and we look forward to sharing each step along the way with you! We want to support you in this process by listening to what matters to you.
Learn More About Our Admissions Process Here!
The Dominican Community of Schools is more than a campus where you'll find two challenging schools. It is a single community of faith and respect; of principle and purpose.
"There is no place like SAA. Every girl that attends can find some place that feels like home. Whether it is the theatre, the softball field, the math lab, or the science lab, there is a comfort in this place. I believe that it is more than acceptance. There is always an invitation to belong, to be involved. You will find it all over this campus."
"My favorite thing about SAA is the environment of support that is constantly present. No matter how my day is going, there is always someone that is next to me—a teacher, a friend, or a coach—who supports my endeavors, encourages me through the difficult times, and challenges me to work hard even if I fail."
"St. Dominic was, in my opinion, the best possible preparation for high school and college that I could have received in Memphis. Not only did my teachers lay an excellent foundation for understanding higher-level math, science, and humanities, but they also taught me discipline in applying myself for totally new subjects that I came across later in high school and college."
"We have come a long way as a class and have created a brotherhood like no other. We've shared many memories that have helped sculpt our class into who we are today: unique brothers who aspire to live by the four pillars in our daily life, while having a little fun."
"St. Agnes – St. Dominic is a place where the sense of community is strong. When we walked through the doors of the Early Childhood Center to tour, it immediately felt like home for our family."
"The four pillars – Study, Prayer, Community and Service - are at the core of everything we do, both in and out of the classroom. They remind us that our focus is not just on academics, but also on the development and well being of the girls we teach."
"My experience attending Junior High at St. Agnes Academy gave me confidence, socially and academically, as I moved onto high school. I value my time spent there, interacting with students from St. Dominic School and forming lifelong friendships, as we established a strong foundation for our future."
"St. Agnes Academy prepared me for college due to the high quality of work expected, coupled with the high quality instruction given on how to produce such work. Teachers across departments expect and believe that all students should and are capable of achieving, and therefore, they are constantly ready to provide the help necessary to gain a holistic understanding of the material."
"Be Careful What You Wish For"
by Dr. Kathy Zanone, US English Department Chair
Well, I never imagined that I would be teaching from home for such an extended period! For all of those times that I have wanted to stay home instead of go to school, or just to lounge around in pajama pants all day, I guess that old saying applies: "Be careful what you wish for!"
It has only been a couple of weeks, and I miss school so much already! While I am proud of the fact that SAA-SDS was ready to meet this challenge head-on, and that we have transitioned to remote learning so successfully, I miss the camaraderie with colleagues and interaction with students that is such a hallmark of our close-knit community.
And yet, I still feel connected when I engage in Zoom meetings or remote "assemblies" with students, faculty, and counselors. It seems that our world is changing by the hour all around us, but the one thing that has sustained me for so long is something that I know I can continue to count on—the amazing, supportive community of our school.
While, of course, we would all rather be together—overhearing the kids laughing in the hallways, the lockers slamming as everyone rushes to class, and the animated conversations that constantly take place among us—I feel that when we return to our beloved campus, we will all have a new and deeper appreciation of our strength as a community, our dedication to learning, and our longstanding traditions.
I, for one, will not be taking for granted the value that SAA-SDS places on relationships, and I hope to reunite with everyone soon with a renewed sense of what it means to be a Star.