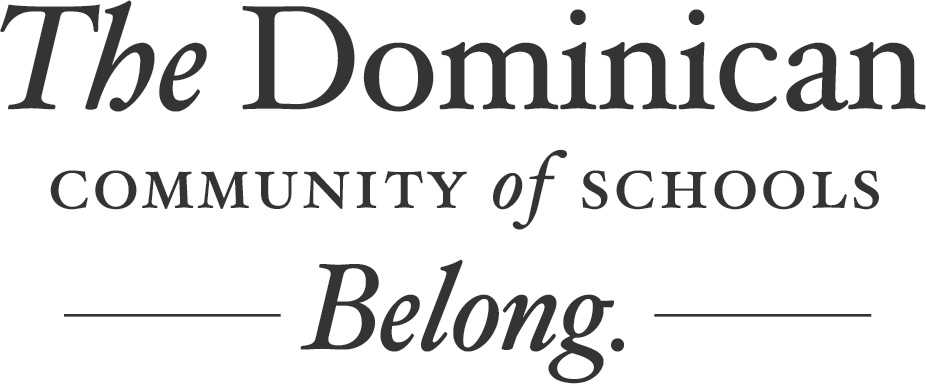 Two schools. One community.
Founded in 1851, the Dominican Community of Schools provides academic excellence in an environment where every student receives the love and confidence that fuel achievement and success, in a community united and defined by a common purpose. Our expectations and values are born of our Catholic faith, and they permeate every chapel, classroom, sports field, and art studio. We cherish one another as children of God and live daily lives of respect, support, and kindness.
We understand that boys and girls learn differently, behave differently, and develop emotionally in very different ways. St. Agnes Academy for Girls and St. Dominic School for Boys are proof of what is possible in an environment that takes these differences into account.
Here we teach in two separate schools, on one campus, where we live in a single community of principle and purpose, where everyone belongs. We invite you to find out more about our two single-gender schools and to schedule a personal tour of our beautiful campus.
REQUEST INFORMATIONSCHEDULE A TOURAPPLY
Upcoming Admissions Events
September 19 - Jr. High Shadow Day
September 23 - All School Open House
October 23 - Toddler Story Time
October 26 - 9th Grade Preview
November 4 - All School Open House
November 7 - Jr. High Shadow Day
November 14 - 9th Grade Preview
RSVP to any of these events HERE!
---
Find out more about our commitment to the Four Pillars of Dominican tradition below.
The Dominican Community of Schools is more than a campus where you'll find two challenging schools. It is a single community of faith and respect; of principle and purpose.
"There is no place like SAA. Every girl that attends can find some place that feels like home. Whether it is the theatre, the softball field, the math lab, or the science lab, there is a comfort in this place. I believe that it is more than acceptance. There is always an invitation to belong, to be involved. You will find it all over this campus."
"My favorite thing about SAA is the environment of support that is constantly present. No matter how my day is going, there is always someone that is next to me—a teacher, a friend, or a coach—who supports my endeavors, encourages me through the difficult times, and challenges me to work hard even if I fail."
"St. Dominic was, in my opinion, the best possible preparation for high school and college that I could have received in Memphis. Not only did my teachers lay an excellent foundation for understanding higher-level math, science, and humanities, but they also taught me discipline in applying myself for totally new subjects that I came across later in high school and college."
"We have come a long way as a class and have created a brotherhood like no other. We've shared many memories that have helped sculpt our class into who we are today: unique brothers who aspire to live by the four pillars in our daily life, while having a little fun."
"St. Agnes – St. Dominic is a place where the sense of community is strong. When we walked through the doors of the Early Childhood Center to tour, it immediately felt like home for our family."
"My experience attending Junior High at St. Agnes Academy gave me confidence, socially and academically, as I moved onto high school. I value my time spent there, interacting with students from St. Dominic School and forming lifelong friendships, as we established a strong foundation for our future."
"St. Agnes Academy prepared me for college due to the high quality of work expected, coupled with the high quality instruction given on how to produce such work. Teachers across departments expect and believe that all students should and are capable of achieving, and therefore, they are constantly ready to provide the help necessary to gain a holistic understanding of the material."
There is no better place to learn and grow as a young man. When I completed my years at St. Dominic, I felt confident and ready for high school.