Back
Dominican Community Connections
Our community inspires connections.
At this time, volunteers are not permitted on campus. This decision is intended to limit the exposure of our faculty, staff, students, and families to potential community spread of COVID-19 and to make the best use of our resources for cleaning and sanitizing our shared learning spaces.
If you'd still like to help out, we do have a SignUp Genius for Teacher Perks:
https://www.signupgenius.com/go/20F0E49A4AD2EA7FA7-monthly
Being a teacher/staff member is a truly rewarding but stressful job, now more than ever with the always-changing landscape of COVID-19. Something as simple as a bag of chips or a piece of candy placed in one of our workrooms can really brighten the day of our faculty members and be just the little "pick me up" needed! Please consider supporting our devoted faculty in this simple way the next time you visit the grocery store.
We love our parent/grandparent volunteers and look forward to a time when we can be together again.
Video from St. Agnes Academy Vocal Music - Pure Imagination
SOCIAL MEDIA
We would love to stay connected through social media sharing. We invite our students, teachers and family members to share photos and/or videos of how you are using this extra time together as a family, or share what remote learning looks like for you, or even the creative ways you have made the best out of this difficult situation.
Please send your photos/videos to gsoefker@saa-sds.org, gjordan@saa-sds.org, or jennifer@saa-sds.org. We will post them on our social media feeds and on a bulletin board (or in a gallery) on our website.
We can't wait to see how we as a community embrace this new style of learning and continue to press on in the face of this uncertainty
#welovesaasds #saasdsbelong #lifeattheacademy #brotherhoodbeginshere #starsandsunsshine #saapoweroftheplaid
Feel free to tag us in your social media posts as well!
SAA-SDS Facebook Feed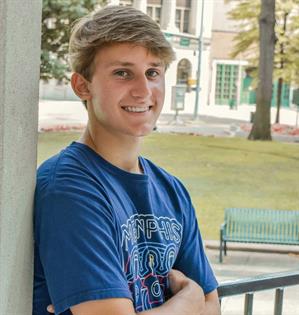 There is no better place than St. Dominic to learn and grow as a young man. When I completed my years there, I felt confident and ready to jump into high school.
Read More