Back
Athletics
Click here to go to the SAA-SDS Athletics Home Page
Athletics At The Dominican Community of Schools
Athletics is a fundamental part of an education at the Dominican Community of Schools. Our athletes develop respect for others, leadership, and tenacity as they work together to achieve a common goal: skills that reinforce what they learn in the classroom. At every level our athletes exhibit their commitment to excellence through their work habits, attitude, and discipline.
We coordinate three different sports programs within the Athletic Department: JK- 4th Grade, 5th-8th Grade, and 9th-12 Grade. Each program has different expectations, but the primary goal is to ensure that our student-athletes develop lasting skills that will serve them well in all aspects of life.
On average 90% of our student body in grades JK - 8 participate in our athletic program. Our JK-4th Grade program emphasizes fun while learning basic skills, rules of the game, and teamwork. Our 5th -8th Grade program gives all interested students an opportunity to represent the school. Our "no-cut" approach allows every boy and girl to have a team experience appropriate for his or her skill level. Many of our 8th-grade graduates continue to play sports at the high school level.
In our Upper School, athletes compete in the entire range of TSSAA sanctioned sports as well as in lacrosse, swimming, pom, and trap. Our teams are consistently competitive winning regional and state championships. Our student-athletes earn recognition as All-League and Best of the Prep athletes, while many continue their careers at the collegiate level.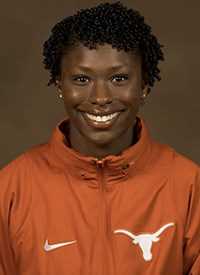 "From the study habits I learned in the classroom to lifelong friends I made along the way, I am so thankful for the experiences and knowledge I gained from attending St. Agnes Academy. Being a college student-athlete is a full-time job, and it isn't easy, but because of the foundation set by my education at St. Agnes, I am able to perform my best on and off the field."
Cora Turner, SAA Class of 2016, Forward, University of Texas Women's Soccer Team
Jk-4
The athletic program is based upon the teachings of Christ and provides the students with opportunities for learning which fosters positive attitudes about themselves and others. The program is rooted in the values of participation, teamwork, tolerance, sportsmanship, and fellowship. All JK-4 athletic teams are recreational. Any student who signs up for a team will be able to participate. All JK Sports teams are co-ed.
What we offer…
FALL :
Cross Country (Boys and Girls – 3rd and 4th)
Flag Football (Boys 1st-4th)
Soccer (Boys and Girls – JK-4th)
WINTER :
Basketball (Boys and Girls – JK-4th)
SPRING :
T-Ball (Boys and Girls – JK-K)
Coach Pitch Baseball/Softball (Boys and Girls – 1st -2nd)
Player Pitch Baseball /Softball (Boys and Girls – 3rd-4th)
5th-8th Grade
Every girl and boy will have the opportunity to participate in team sports as well as individual sports. Our coaching staff strives to provide a positive self-image of all student-athletes and ensure growth and development with an emphasis on sportsmanship and teamwork. Appropriate skill levels are established at each playing level within a specific sport, when feasible, so that students may participate as fully as possible.
What we offer…
FALL :
Cross Country (Boys and Girls – 5th-8th)
Football (Boys – 5th-8th)
Golf* (Boys and Girls – 6th-8th)
Soccer (Boys – 5th-6th and Girls – 5th-8th)
Volleyball (Girls – 5th-8th)
WINTER :
Basketball (Boys and Girls – 5th-8th)
Swimming (Boys and Girls – 6th-8th)
SPRING :
Baseball/Softball (Boys and Girls – 5th-8th)
Soccer (Boys ONLY – 6th-8th)
Tennis* (Boys and Girls – 6th-8th)
Track (Boys and Girls – 6th-8th)
*Golf/Tennis participants should have some experience. Due to limited roster space player evaluations may be necessary.
9th-12th Grade
The program emphasizes excellence, commitment, participation, and the cultivation of the whole person. The Athletic Department provides each student with a sense of belonging while encouraging every athlete to achieve her personal best. St. Agnes athletes will grow as individuals while learning the values of teamwork, sportsmanship, responsibility, and dedication. St. Agnes athletes and coaches forge strong bonds of trust and friendship during a season.
St. Agnes Academy is a member of the Tennessee Secondary School Athletic Association for Varsity, Junior Varsity, and Freshman interscholastic sports. Our Swim team competes in the Shelby League in Memphis and our Lacrosse team competes in the Tennessee Association for Girls Lacrosse.
What we offer…
Basketball
Bowling
Cross Country
Golf
Tennis
Lacrosse
Soccer
Softball
Swimming
Track
Volleyball
Sports Medicine
The safety of our students is our number one priority. Several years ago St. Agnes Academy and St. Dominic School created a sports medicine partnership with OrthoSouth, which allows our athletes to optimize their sports performance through injury prevention, treatment, and rehabilitation. We have a full-time certified athletic trainer on staff, who is on-site for practices and games.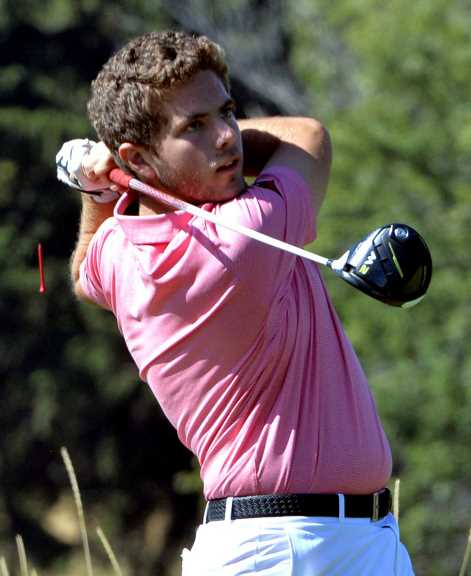 "As a student-athlete, St. Dominic School gave me a foundation for success on and off the field. Good study habits gave me time to practice and play golf while maintaining my grades in jr. high, high school, and now in college. The sense of home and family made it possible to take risks in an environment where I knew I was supported by teachers and classmates. My St. Dominic brothers are still some of my best friends, and I come back to visit my teachers often!"
Greg Gionfriddo, SDS Class of 2012, Captain, Golf Team at Seattle University 2016-2020, Professional Golfer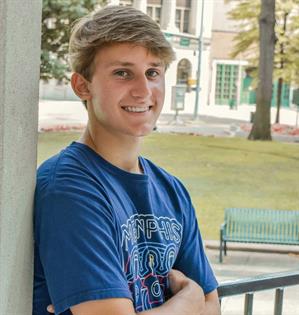 There is no better place than St. Dominic to learn and grow as a young man. When I completed my years there, I felt confident and ready to jump into high school.
Read More