Back
A Place for Everyone - Our Stories
St. Agnes Changes Lives
St. Agnes means...
Home. Joy. Powerful. Life Changing.
These are words used by our students to describe their St. Agnes experience.
What will St. Agnes mean to you?
Find Out More About St. Agnes HERE!
Hear our stories about what makes St. Agnes Academy special.
Hear what our teachers say about their students and life at The Academy!
We are here to connect with you!
We know that finding just the right school for your child is one of the most IMPORTANT decisions you will make. We know that you have a CHOICE about the educational environment that will meet the needs of your family. We want to assure you that we are creating a place where all will be SAFE, and where we can provide a robust education that is focused on GROWTH and JOY.
Learn More
If you would like to speak with someone in person, our admissions staff is eager to tell you more about St. Agnes Academy. To learn about the many opportunities for your child, you may complete the Online Inquiry Form, schedule a tour, or contact the Office of Admissions at admissions@saa-sds.org.
Schedule a Tour
The best way to learn about our school is to experience our campus! We welcome you to schedule a private tour below at your convenience.
Apply
Saint Agnes Academy utilizes a "rolling application" policy. This process enables families to apply at any time of year for available open spots.
SAA-SDS welcomes students of diverse backgrounds and encourages all qualified individuals to apply.
A world of OPPORTUNITY is awaiting your child. Find out how you can make your mark at St. Agnes Academy. We look forward to meeting you!
Affording St. Agnes Academy
We offer Variable Tuition that matches your family's unique financial situation.
Admissions Criteria by Grade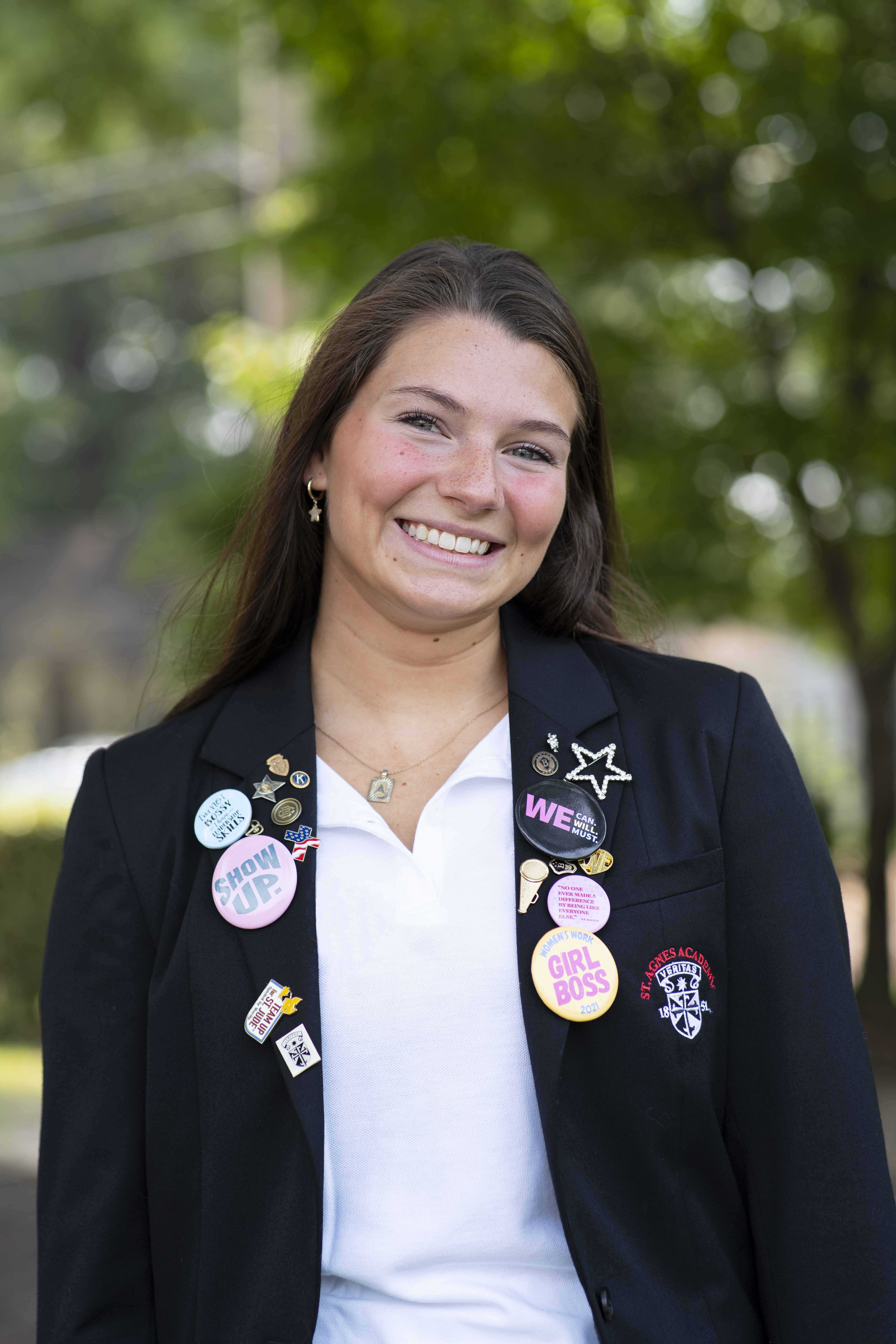 Senior, Aubrey Bubrig, St. Agnes Academy SGA President, Freshman Peer Mentor, Retreat Leader, CBHS Cheerleader, Key Club, and Beta club.
Read More