Back
Global Learning at Lone Oaks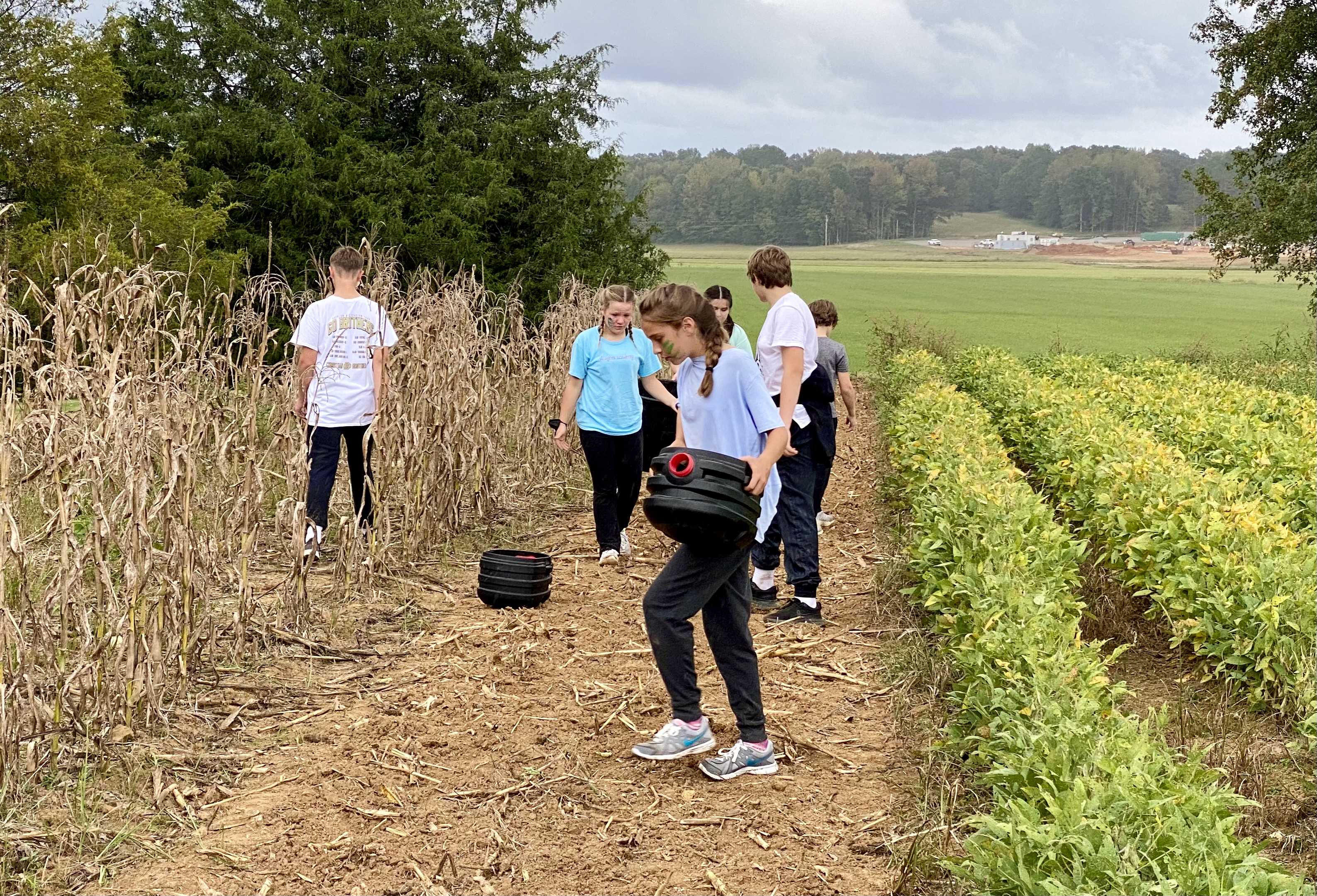 Global Learning at Lone Oaks
Just before Fall Break, our St. Agnes and St. Dominic 7th graders spent two days and one eventful night in nature at Lone Oaks Farm learning how people in developing nations struggle to live. Nestled in the hills near Middleton, Tennessee and owned by the University of Tennessee, Lone Oaks Farm is an educational working farm and STEAM (Science, Technology, Engineering, Arts and Math) facility that takes learning to a whole new level.
The Lone Oaks staff worked closely with our 7th grade teaching team to design a program that challenged and developed our students' skills in three main areas that support important areas in our curriculum: Leadership and Teamwork, Science and Engineering, and Social Justice.
"The program Lone Oaks designed especially for St. Agnes-St. Dominic furthered our social justice and geography curricula and offered our students a striking glimpse of life in our world. In preparation for the overnight trip to Lone Oaks students learned about Catholic Social Teachings and the UN Sustainable Development Goals in their religion and geography classes," explained 7th grade Religion Teacher Julia Schuster.
During their time at Lone Oaks, the students were responsible for cooking and managing their meals, setting up their base camps, and tackling challenges that build character and leadership potential. They learned skills of necessity-fishing and fish cleaning, harvesting vegetables, and fire-building to cook their meals.
The goal of this annual adventure is for the 7th graders at St. Agnes-St. Dominic to better understand the daily challenges that billions of people worldwide struggle with each day. While at Lone Oaks, the students were encouraged to keep reflections in their journals. The impact of this experiential global learning program is best explained through these take-aways from our students:

"We should work together when times are tough."
"You can be happy without material things."
"Small choices can make a big impact on your family."
"Be thankful and use teamwork."
"You can have everything and then suddenly you can have nothing."