Back
Stephanie Slavick Wins Youth Excellence Award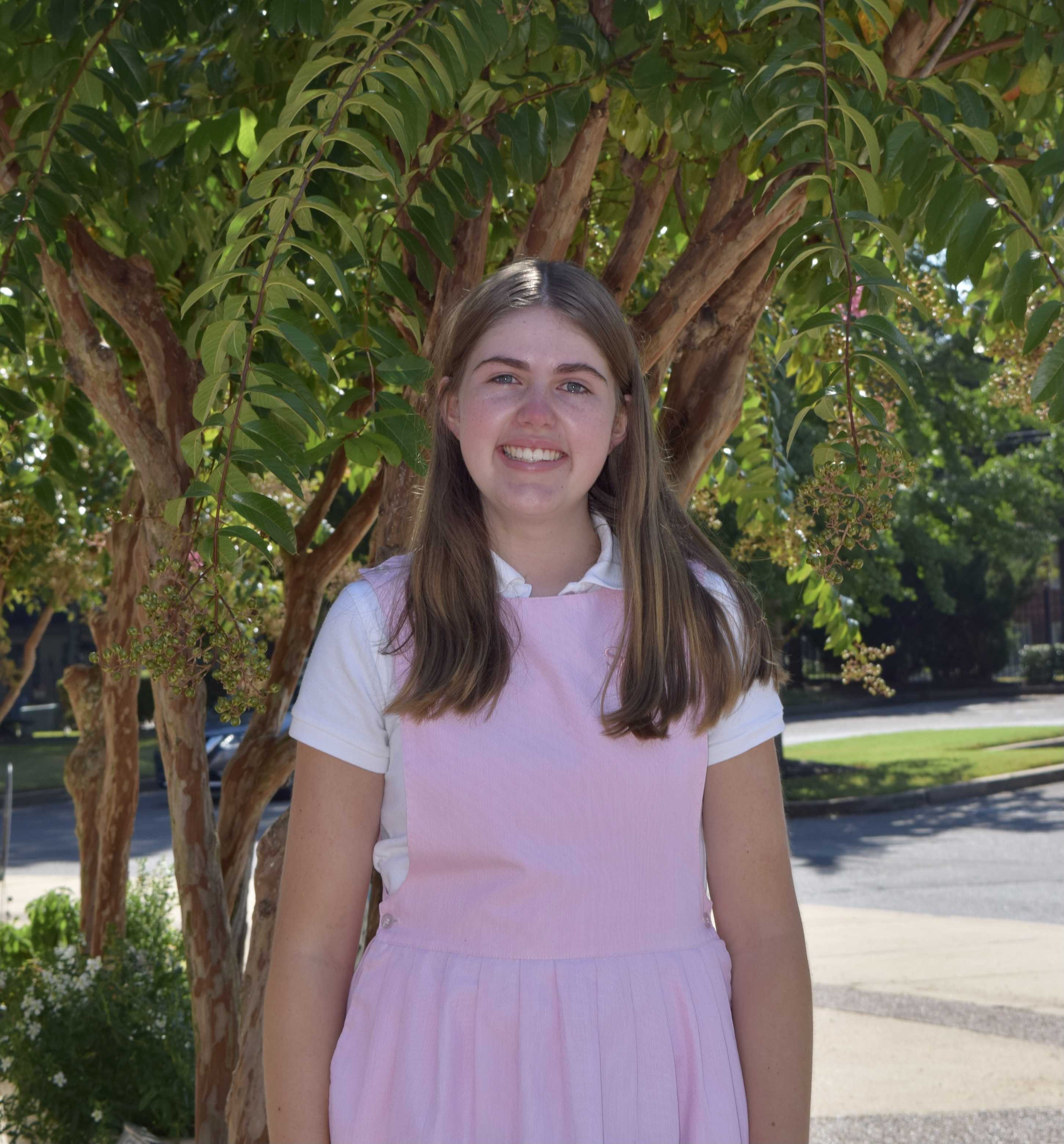 Congratulations to St. Agnes Senior Stephanie Slavic for receiving The Germantown Education Commission Youth Excellence Award for the month of October! This award recognizes a high school senior who has made a significant difference in his/her own life, the lives of others, the school he/she attends and the Germantown community. Stephanie will be recognized on Monday, October 11 at the Board of Mayor and Aldermen Meeting.
Stephanie is a versatile, intelligent, dynamic, and involved senior at St. Agnes Academy. Her innate aptitude, strong work ethic, and intellectual curiosity propel her academic engagement as well as her leadership and participation in many facets of high school life. Her interests range from academics to theatre, to service to leadership.
Stephanie has a 5.0 gpa on a 4.0 scale in a most rigorous course of study. Although she has accumulated many credits in honors and AP courses across the board, as you can see on her transcript she is particularly interested in science and math. This passion informs her interest in the medical field. Stephanie is recognized as a leader on our campus, serving as an officer in STEM Club, Mu Alpha Theta, Spanish Honors Society, and Stars for Life. In addition she serves as a retreat leader, a coveted position at our school. Stephanie has been involved in our theatre program throughout high school with many accolades and performances.
A commitment to service is a strong indicator of leadership, and Stephanie makes service a priority in her life. She serves as a Math Lab tutor every day during our activity period; she participates in Catholic Heart Work Camp and mission trips during her summers; she volunteers to bag food at her church's food pantry; she is an altar server at weekly Mass; and she volunteers as a Summer Theatre Camp counselor at St. Agnes each summer.
Teachers recognize Stephanie's drive, ambition, intelligence, and kindness. They appreciate her inquisitive nature and analytical thought as well as her ability to share and to listen equally. She is respected by her peers and the faculty and she is valued for her commitment to service and to excellence. Stephanie is caring and genuine, seeking to know others, to understand them, and to find common ground. She is highly supportive of her peers, both in her leadership and service roles and in her personal relationships.