Back
Étudiante Exceptionnelle!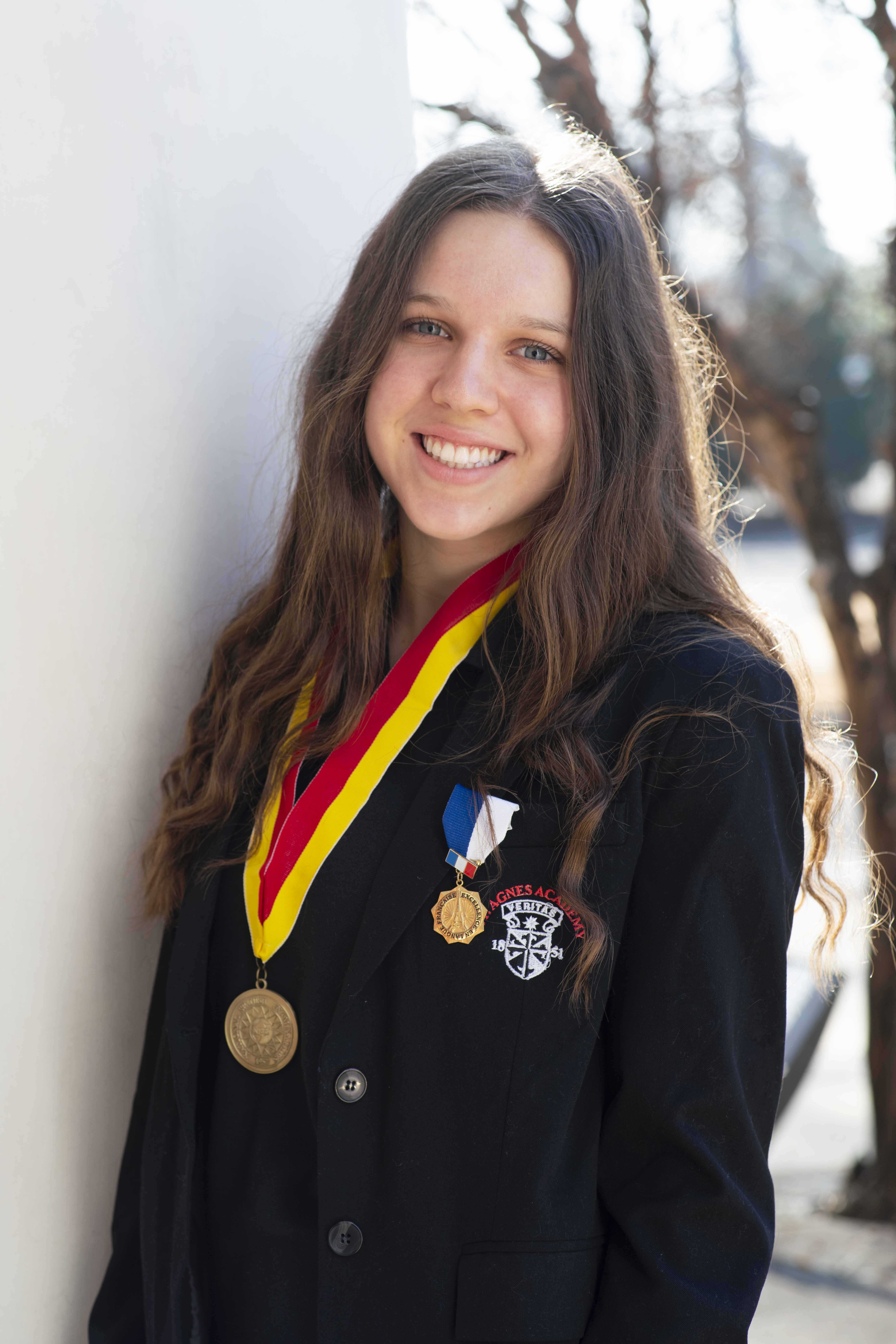 Congratulations to St. Agnes Academy junior Claire Hutton who scored first place in the nation on the National French exam, Le Grand Concours.
Claire achieved a perfect score on the exam, which is given annually to students of French in all 50 states and abroad. As if that accomplishment alone was not impressive enough, she also scored in the 99thpercentile on the National Spanish Examination.
Claire has been studying Spanish intensely since 7thgrade and is currently enrolled in AP Spanish Language and Culture. Surprisingly, she did not decide to tackle French I until her sophomore year of high school. She excelled so rapidly that she was able to move directly into Honors French III as a junior.
"I've always had a natural talent for languages," she stated. "I realized that languages came especially easily to me and decided that I should take advantage of my natural talent and widen my range of options in the future. Because of this, I chose to pick up French so that I could be proficient in two languages by the time I applied to college."
Claire has used her talents to give back to our school community. She has translated sections of our website into Spanish and has written a few articles in Spanish that are also posted on the site. Recently, she assisted our Health Team by translating several of the new COVID-19 policy documents.
As a senior, Claire will study AP Spanish Literature and AP French Language and Culture. She plans to apply to schools in the United Kingdom, particularly The University of Cambridge in England and The University of St. Andrews in Scotland. She plans to major in languages and hopes to add at least one more language to her repertoire-perhaps Italian or Portuguese.
When asked why she has become so passionate about languages she explained, "Being able to speak to more people makes you more empathetic and culturally aware. It gives you a new perspective on life."
She hopes to pursue a career that will allow her to incorporate languages and travel abroad. She is also interested in the areas of government and history, and considers international business and international relations to be possible career options.