Back
St. Agnes Students Participate in Day of Caring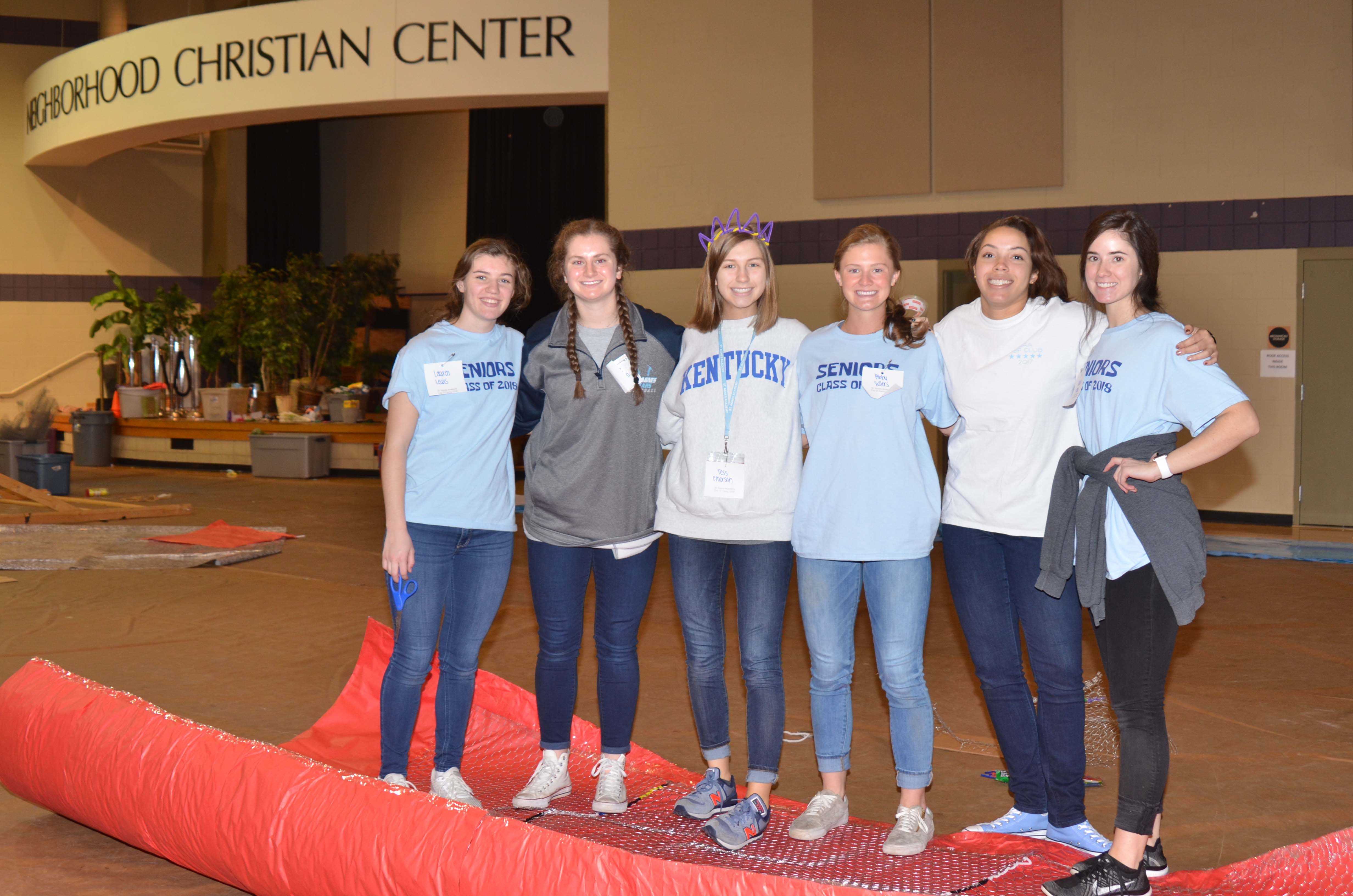 For almost 25 years, the entire student body in the Upper School at St. Agnes Academy has participated in a Day of Caring, offering a helping hand to local nonprofit organizations throughout the city of Memphis.
"The Day of Caring offers St. Agnes students the opportunity to respond to the call to be servants for others," said Gretchen Kirk, Director or Religious Education at St. Agnes-St. Dominic. "It also gives our students a better awareness of the needs in our community. As our students become adults their experiences from this day of serving, empowers them to carry that message of outreach into their workplace, families, and neighborhoods."
Day of Caring sites include Little Flower, St. Michael, St. Patrick, St. Augustine, St. John and OLS Catholic Schools where the girls tutor students and assist teachers. They visit the residents at Ave Maria, Heritage Nursing Home and the Villages of Germantown. Students sort clothes at Birthright and Room at the Inn, stock shelves at the Food Bank, and cook and clean at the Dorothy Day House. Other sites often include Madonna Learning Center, Perea School, Neighborhood Christian Center, Shepherd's Haven, Paige Robbins Center, Catholic Charities, Special Kids and many others.
In addition to the Day of Caring, students at St. Agnes Academy-St. Dominic School participate in numerous service activities throughout the year including a Make-A-Wish Project, weekly visits to the St. Vincent de Paul soup kitchen, several food and clothing drives, and regular visits to Madonna Learning Center.