Back
Student Spotlight-Danni Rogers ('24)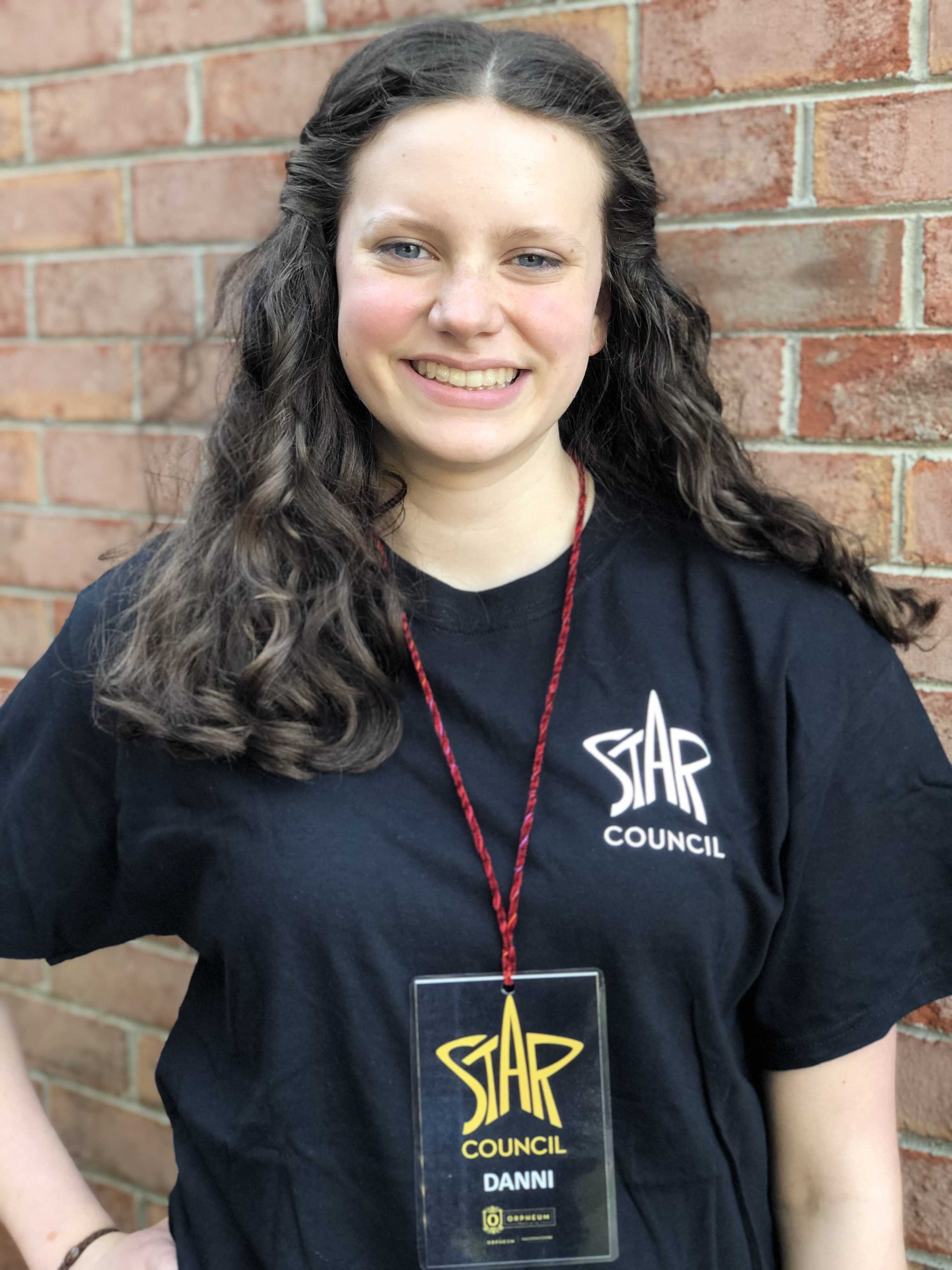 Danni Rogers joined the St. Agnes community in 5th grade. In her seven years at the school, she has taken advantage of the numerous opportunities to get involved. From serving as HOSA (Health Organization Student Association) Co-President to performing on stage as a member of the Upper School Theatre Department, she has discovered many interests and she stays busy! Take a minute to get to know Danni and her journey as a St. Agnes Star!
What is your favorite thing about St. Agnes?
The encouragement of the Saint Agnes community provides diverse opportunities to discover my true self and passions. The school empowers me to become an extraordinary woman and be the best version of myself. I can confidently say that I am seen, heard, and valued. I belong.
What has been your favorite class and why?
It is almost too hard for me to pick a favorite class! I love learning so many different subjects, and SAA provides me with the option to take those courses. I really enjoy the more STEM-focused classes of Project Lead the Way and Honors Precalculus, but I also like the more traditional classes like Honors English and Latin II.
Describe the classroom environment and your relationship with teachers.
The best thing about the classroom environment is that it is smaller, which allows for more open and discussion-based learning. Each classroom is unique but always feels like home in a different way. Every teacher at St. Agnes makes me feel seen, heard, and recognizes my potential. They are very considerate of the students and are flexible with our schedules. The teachers are so in tune with us that they can tell by the look on our faces if we are confused or just need a good joke! You can tell the teachers love the school, teaching, and the students.
What do you like about attending an all-girls school?
One word: sisterhood! The all-girls aspect of SAA gives me the freedom to discover myself and my passions. I can openly say my opinions in English. I can answer a question wrong in Honors Medical Intervention and not be laughed at. I don't have to hold myself back from others for fear of being judged. The women at SAA are powerful and continue to empower each other.
Tell us about your experience in the Biomedical Program.
I can still vividly remember Mr. Tran's presentation to us about the Biomedical Program on my eighth-grade preview day. I instantly knew it was for me and never looked back. I have loved every second of the program throughout the years. The classes are definitely challenging, but I consider them my "fun classes." We do labs, projects, and read medical novels, which isn't nearly as boring as it sounds! Mr. Tran also teaches us about the variety of medical professions that are available to us. He focuses not only on the course, but on his students as a whole. Mr. Tran listens to our input and what we want to know more about. Above all, Mr. Tran makes a complex subject seem approachable and fun, while being a driving force to follow our passion and love for all things STEM
Why did you want to get involved in HOSA?
When I was 11 years old, I found out I had a rare heart condition, Wolff Parkinson White Syndrome. The connection that I had with my cardiologist, Dr. Karine Guerrier, inspired me to aim to become a pediatric electrophysiology cardiologist. At SAA, the Project Lead the Way curriculum in the Biomedical Program gave me a way to follow and learn more about that career path, which eventually led to me signing up for HOSA! It sounded like a fun way to continue to learn more about the medical field. The speakers that visit give insight into the profession from a personal perspective, especially when the speakers are alumnae. Also, I love the fun ways that HOSA spreads medical awareness, such as the Lip Sync Battle for HOSA's national fundraiser. This year's event was an entertaining success as we raised $1,255.75 for the Be the Match organization! HOSA gives me more exposure to what I enjoy and am passionate about.
What activities are you involved, both on and off campus?
I am currently Co-President of HOSA and Vice President/Treasurer of Latin Club. You can often find me onstage either with our ensembles Ladies First and Starlettes or the Theatre Department. I am a tutor in Learning Lab and a tour guide for the SAA Admissions Department. I am a member of Honor Council, National Beta Club, Key Club, STEM Club, G2 Crew, and Stars on the Runway.
Outside of school I am a member of the Orpheum's STAR Council, a service-based student organization, and I volunteer to usher as many theater productions as possible. Recently, I have fallen in love with traveling. Last year, I went on the SAA Fine Arts trip to New York City where I saw SIX the Musical (talk about empowering women)! This year I am looking forward to going on the STEM trip to London and Paris in March and especially visiting the Marie Curie Museum.
How have your teachers and peers helped encourage you to explore your interests?
Our teachers lead by example by participating in and cheering on multiple extracurricular activities. Assistant Dean Patterson, the head of Honor Council, also choreographs the musicals for the Theatre Departement. You know you're encouraged to participate when you see Dean Valdez at every event supporting the Stars, whether it's HOSA, a theater production, or a basketball game. My peers also encourage me to join and participate. During freshman year, we started discovering clubs and saying, "I'll do it, if you do it." Now, we convince each other to join more activities, that we normally wouldn't, from knowing each other's interests.

What advice would you give to a new student at SAA?
I would tell an incoming student to get involved! I would tell her to join that club, play that sport, and audition for that show! You should run with enthusiasm at everything you do. Along with getting involved, I would say that you will definitely change through high school, and you should allow yourself to be okay with that. Overall, go out there and just try, even if you feel slightly uncomfortable!