Back
Save a Life Tour Visits St. Agnes Upper School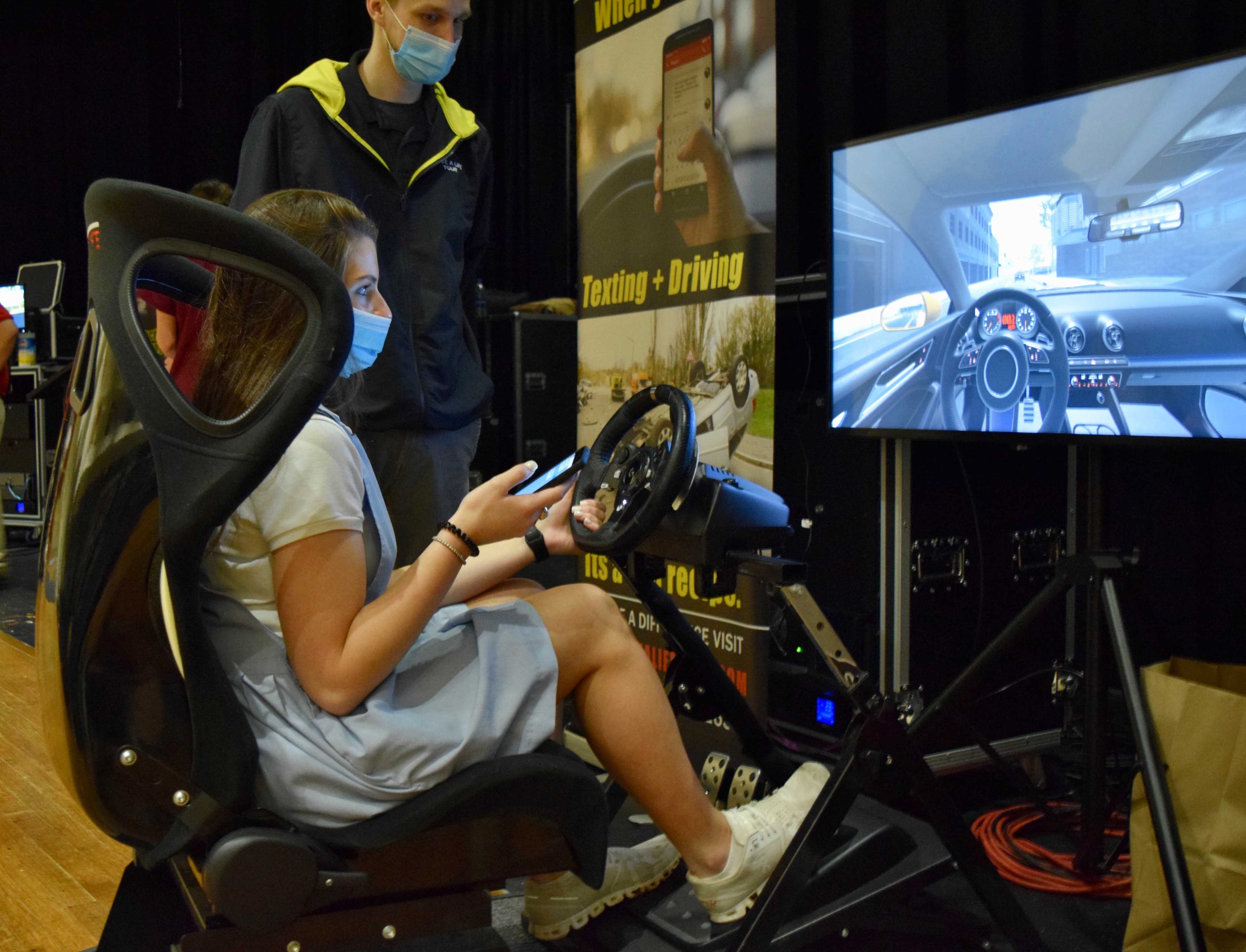 Keeping our students safe both on and off our campus is a top priority. This week our Upper School students got a hands-on lesson in safe driving when the Save a Life Tour made a stop on our campus.
The Save a Life Tour is a high-energy comprehensive safe driving awareness program that incorporates a short informational lecture, a video, and simulation experiences. In an effort to empower our students with the knowledge to safeguard themselves when they are on the road our campus safety committee arranged for this powerful presentation.
"We were able to have this program come to our campus free of charge through the Tennessee Department of Transportation. We are so excited to have them here!" said Katie Perkins, Safety Coordinator and Athletic Trainer at SAA-SDS.
After a presentation by instructor Clay Martin, the girls watched a moving video, which told the story of a high school student that lost her brother in a distracted driving accident. Finally, the students got behind the wheel as they took turns on two different simulators: an impaired driving simulator to mimic alcohol usage, controlled substance, and drowsiness, and a distracted driving simulator to highlight the impact of cell phone usage and other driver or passenger activities.
SAA junior Aubrey Bubrig said the presentation was so much more than she expected. "The instructors were great and were so relatable. The presentation and video made me so conscious of everything I was doing on the simulator. I think it will make me more conscious when I'm on the road."
Even our remote learners got involved. Although they could not actively participate on the simulators, they were able to join the presentation, watch the video, and view their classmates on the machines via zoom.
The Save a Life Tour has been presented to students at over 1,500 colleges and universities and more than 600 high schools. It is designed to "show firsthand the deadly consequences of unsafe driving practices and choices."
Instructor Martin explained to the girls how easily bad driving habits can form and how to combat them. He impressed upon them the impact that their choices behind the wheel have on the safety of others, in addition to their own safety. He closed by sharing with them, "This knowledge doesn't mean anything unless you take it out of this building."