Back
St. Dominic Speaker & Service Series Kicks Off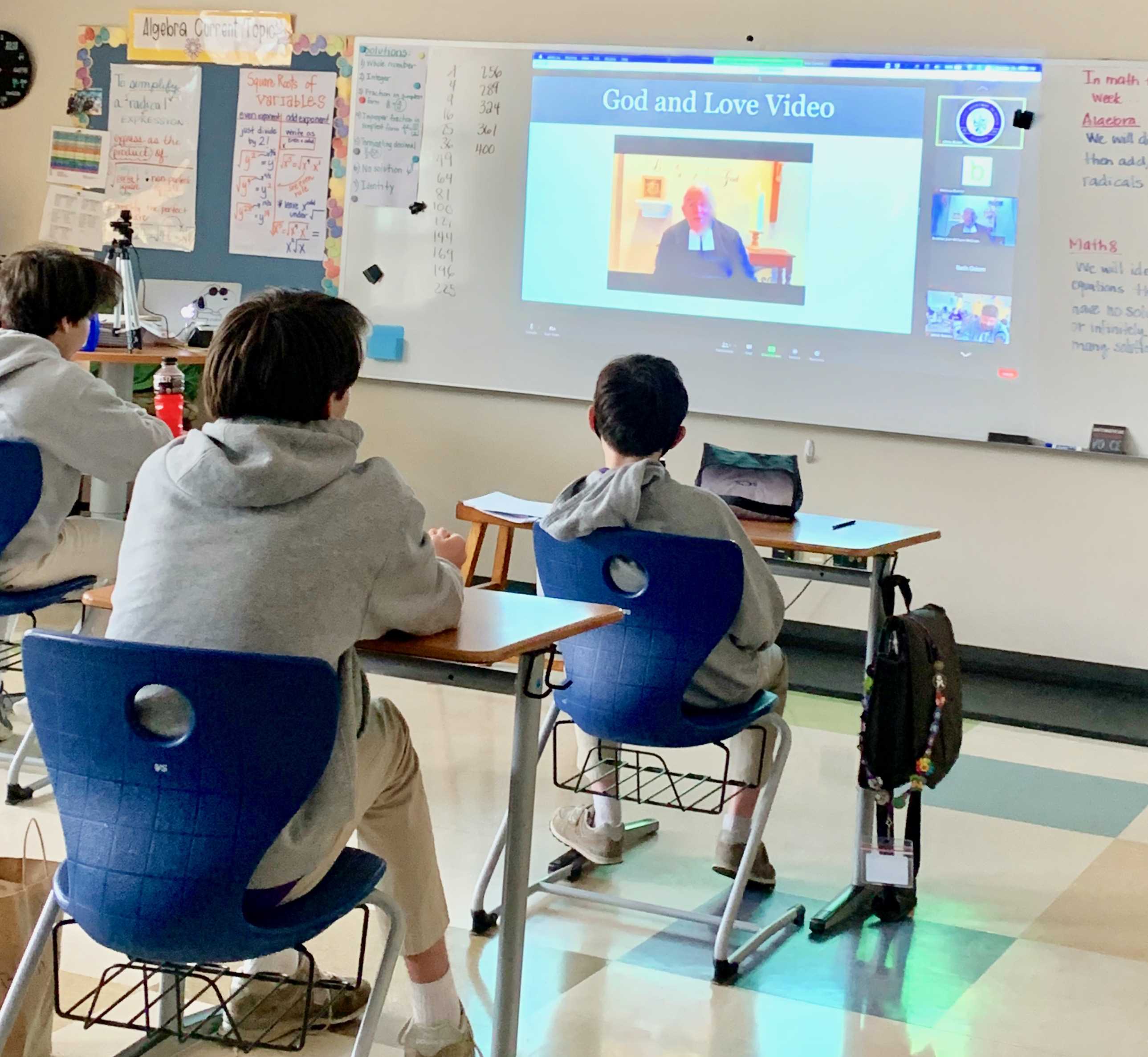 On Tuesday, March 23rd, St. Dominic 6th-8th grade boys began participating in a five–part speaker and service series entitled God and Love.
"I believe there is an urgency now compelling us to develop boys into good men," said St. Dominic Dean Chris Burke. "The themes, presentations, and service the boys will experience in this series are necessary to help them make good decisions, understand healthy relationships, and contribute to our world in a positive, productive, and purpose-filled way," Dean Burke said.
Brother Joel McGraw, FSC, retired vice-principal and teacher from CBHS, kicked off the series with an introduction to the theme that "God exists and God has one relationship with us . . .love." After an introduction, the boys viewed a video Br. Joel created just for our students exploring five over-arching themes about God and love in our daily lives. The themes outline for the boys ways to love and enjoy each other, while deepening their faith and relationship with God. At the end of the presentation, the boys were given an opportunity to ask questions of Br. Joel.
Br. Joel urged the boys to be themselves, work to support others and improve their friendships, and "to get over the idea that they cannot express their feelings." The other sessions of the series, held between now and April 30th, will expand on these themes and include presentations by our SAA-SDS chaplain Fr. Augustine DeArmond, the Aim for Success Organization, and Rev. Ben Bradshaw, pastor of St. Michael Church.
Parents will have access to all of the presentations and are encouraged to continue the conversations at home. "As a teacher and parent of two boys at St. Dominic School, it is very important that my children live a happy and healthy life," said Kristin Jayroe, Jr. High Spanish teacher. "I appreciate that the school is walking hand in hand with parents to tackle uncomfortable conversations, all while leading them in the beauty of a moral and chaste life."
The series will conclude with a St. Dominic K-8 service project, led by One Brotherhood Strong, an SDS Junior High student group. One Brotherhood Strong was created this year to give students increased opportunities for leadership roles, communication skills, and education about establishing healthy relationships and setting boundaries. The group has chosen the Dorothy Day House as the beneficiary of their service project.