Back
Amanda Lott, Class of 2004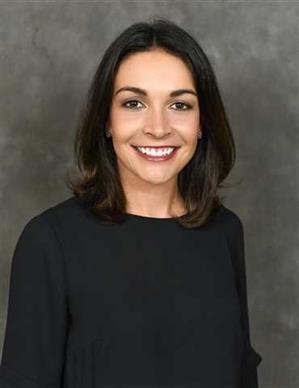 Amanda has been very active in the Memphis Area Association of Realtors, holding several offices and receiving numerous awards. She is active in her community serving as an officer of the South Main District and Race Director for Youth Villages. In 2015, she received the Youth Villages Lion Heart award and the MAAR Community Service Award. Being a top producing Real Estate agent and mother has to be time consuming, but Amanda still finds time to give back to her St. Agnes community, as well.
She has served as room mother for her daughter Cameron's class and is her Class Representative for the Alumnae Association. Amanda and her mother, Carol have shown tremendous support of St. Agnes Academy - St. Dominic School by being the Presenting Sponsor of the Annual Gala & Auction and Gingerbread House, and a major sponsor of the Annual Golf Tournament. Over the past 5 years, their sponsorships and Annual Fund gifts have greatly supported the mission of SAA-SDS.

Amanda's resume provides the following: Vice President Memphis Area Association of REALTORS 2019; Director Memphis Area Association of REALTORS 2018; Director Liaison MLS Information Network 2018; TR Director 2018; Community Service Award MAAR 2015; REALTOR of the Year Memphis Chapter Women's Council of REALTORS 2015; Graduate of Leadership MAAR 2014; Race Director Youth Villages 5k and 10 Miler 2013-2014; Chair MAAR; Professional Development 2013; Presidential Award MAAR 2012; Chair Grievance Committee 2012; Trustee MAAR Education Foundation 2012-2014; Co-Founder & President Memphis Young Professionals Network 2011-2013; Secretary South Main Association 2009-2010; Accredited Buyers Representative; ePro & Green Designee.
In December 2020, Amanda was awarded a Presidential Award from the 2020 Memphis Area Association of REALTORS for going "Above and Beyond" and was appointed Chair of the TN REALTOR Young Professionals Network for 2021 and Vice Chair of the National Association of REALTORS Young Professionals Network Advisory Board.