About

About

With two rigorous single-gender schools and a strong culture that cultivates young people of strong principle, the Dominican Community of Schools is a nurturing place of learning unlike any other in Memphis. Take a closer look at who we are.

Admissions

Admissions

Families can apply at any time of year for St. Agnes Academy for Girls or St. Dominic School for Boys. Learn more about the admissions process to both schools, and let us know how we can help.

Academics

Academics

With rigorous coursework, student-focused teachers, and access to leading edge technology, both of our schools are known for developing strong, high-achieving learners. Dig a little deeper into these challenging and diverse academic offerings. 

Campus Life

Campus Life

Students of all passions and talents belong at the Dominican Community of Schools. Both St. Agnes Academy for Girls and St. Dominic School for Boys offer extensive opportunities in leadership, athletics, the arts, publications, and clubs. Explore the possibilities.

Alumni

Alumni

Welcome home, alumnae/i. To so many of us, this community is more like a family—so we are eager to stay in touch! Whether you attended St. Agnes Academy for Girls or St. Dominic School for Boys, we'd love to hear where you are and how your future is unfolding.
Back
Mission Statement
St. Agnes Academy-St. Dominic School is a Catholic independent school, ecumenical by charter. The school was founded to educate young people in a principle-based program designed to prepare them for advanced formal and personal studies while deepening their faith and relationship with God.
In the Dominican tradition, the School actively encourages academic excellence and promotes spiritual and moral growth, social and ecological responsibility, leadership skills, multicultural awareness, emotional maturity, artistic expression, and physical fitness.
Vision Statement
The graduate of St. Agnes Academy-St. Dominic School is spiritually and morally nourished and challenged academically with the desire to pursue excellence and life-long learning in order to provide the leadership necessary to make the world a better place.
Learn More About St. Agnes Academy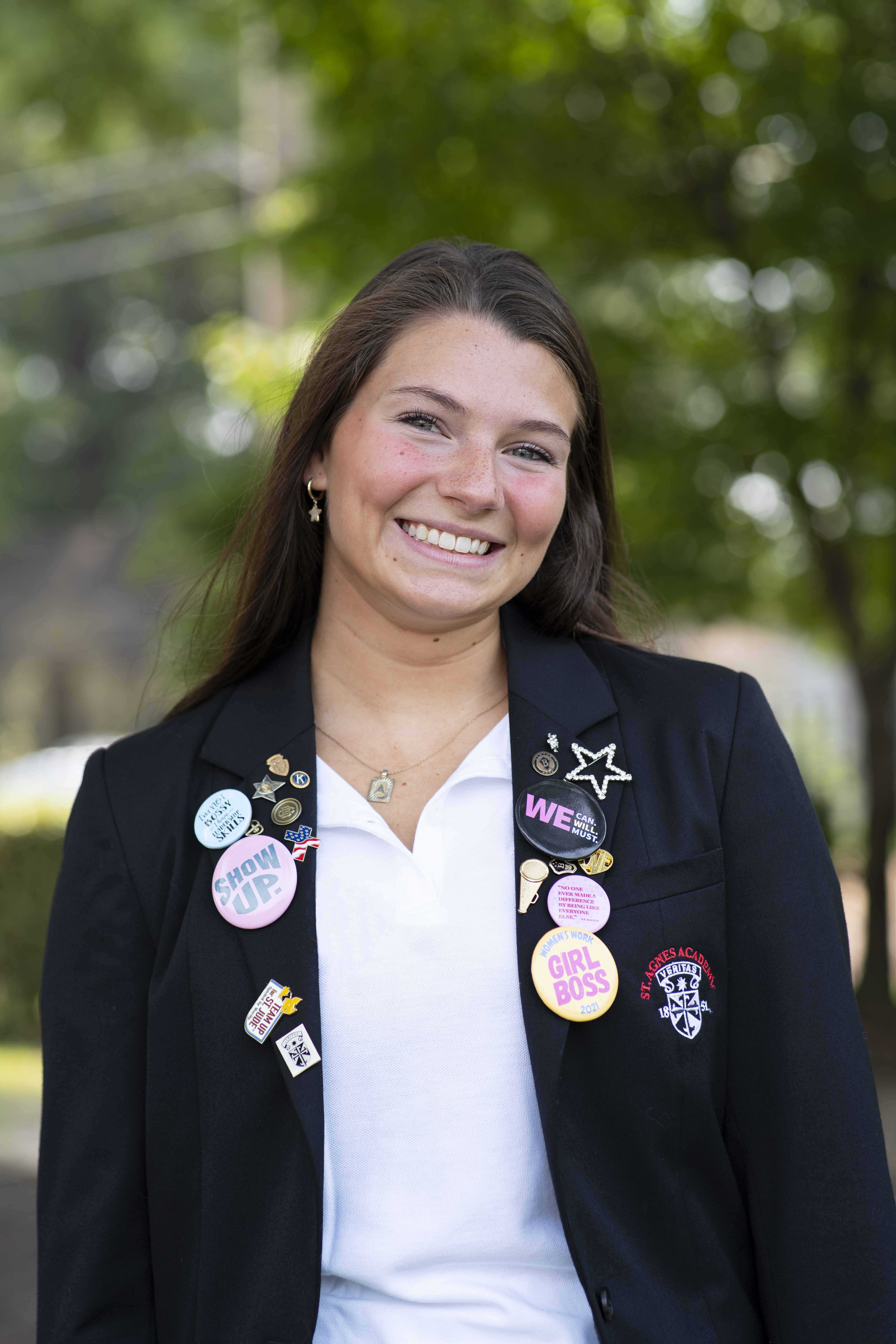 Senior, Aubrey Bubrig, St. Agnes Academy SGA President, Freshman Peer Mentor, Retreat Leader, CBHS Cheerleader, Key Club, and Beta club.
Read More