Back
Affording SAA-SDS
Think you can't afford a high-quality private school education?
We offer Variable Tuition that matches your tuition to your family's unique financial situation.
We believe in the value of a St. Agnes Academy-St. Dominic School education and are committed to supporting families to make it accessible. In keeping with our mission as the Dominican Community of Schools, we believe an exceptional education should be accessible to all who qualify.
Through our innovative Variable Tuition model, we offer a tuition rate to match a variety of financial situations. Our tuition is not one-size-fits-all, and no family pays 100% of the cost to educate a child. Your Variable Tuition is determined each year, utilizing a third-party provider to help us evaluate your family's ability to pay.
Our Variable Tuition model can place a St. Agnes-St. Dominic education within your reach! At the Dominican Community of Schools, we are committed to creating a diverse socio-economic education community where everyone feels they belong.
Contact an Admissions Team member to learn more! 901-435-5819
Still think you can't afford a St. Agnes Academy-St. Dominic School education?

Think again!
MOST (Memphis Opportunity Scholarship Trust) - For JK, K, and 1st Grade Students
By providing scholarships to attend private schools, MOST promotes access to great schools for all qualifying students in Shelby County.
Each February, MOST accepts online pre-applications for their scholarship lottery. Before submitting a pre-application, all interested parents should make sure that they meet the eligibility requirements.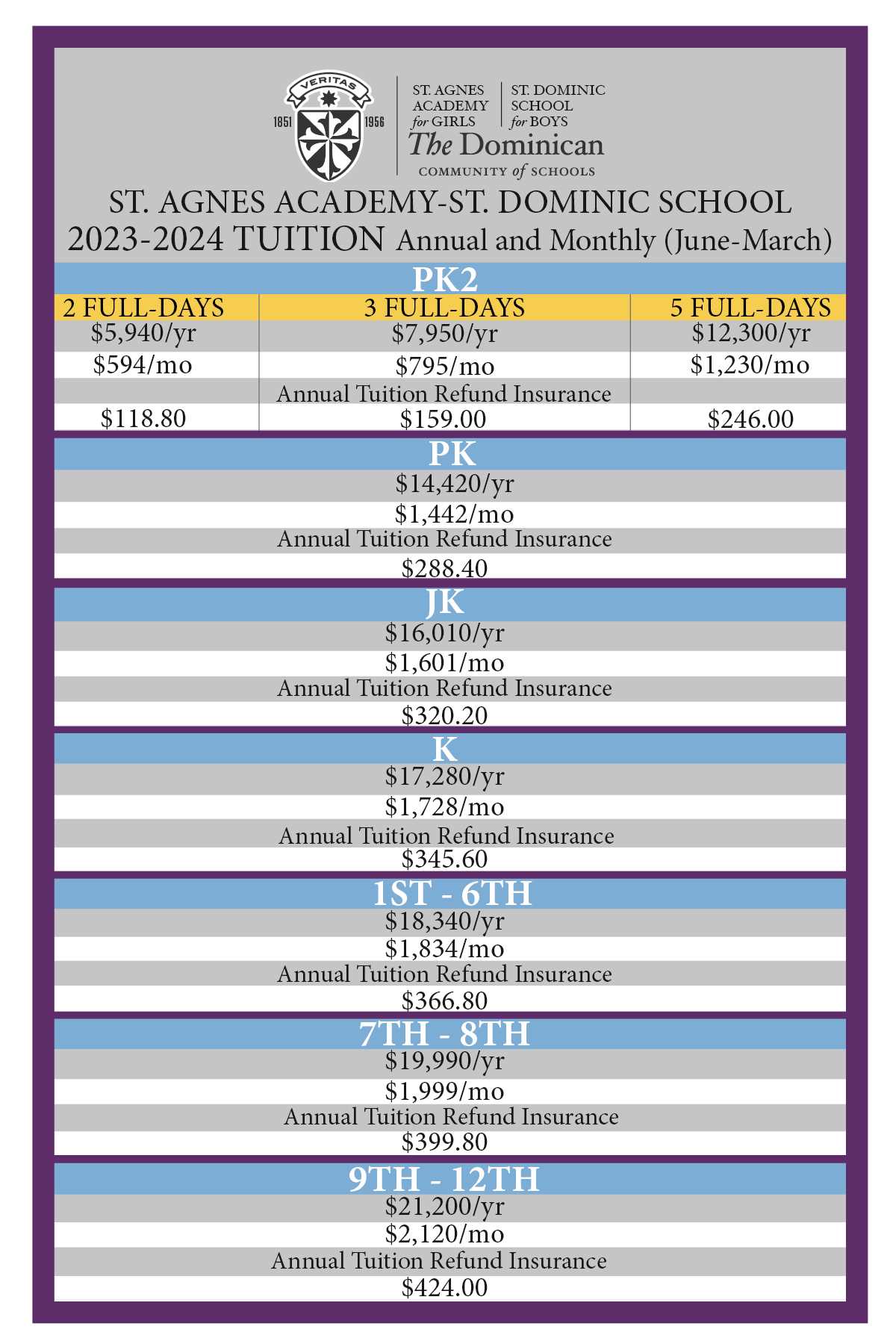 Learn about Tuition Refund Insurance Here.
Contact our admissions office to learn more.
Admissions@saa-sds.org or 901-435-5819.
FAQs
What is Variable Tuition?
Your family pays Variable Tuition based on your family's ability to pay using financial information you provide.
Do some families pay no tuition?
No. Every family is required to make a financial investment in their child's education. Our commitment to providing Variable Tuition means that we are sharing in that investment with you.
Do I need to apply every year?
Yes. You must apply for Variable Tuition each year as our tuition determination is based on your current financial situation.
Are there payment plans available?
Yes. We offer three options to pay tuition: a one-time payment, two semi-annual payments, or a ten-month payment plan. Billing questions should be directed to Martha Stewart at
901-435-5845
or mstewart@saa-sds.org.
How do I apply for Variable Tuition?
Once you have submitted an application for admission, you are eligible to apply for Variable Tuition using the FACTS Assessment. Based on the information submitted, FACTS provides the school with an assessment of your ability to pay for educational expenses. The school's Business Office will notify you of your Variable Tuition amount.
Contact our admissions office to learn more.
Admissions@saa-sds.org or 901-435-5819.
Create a Variable Tuition Application Here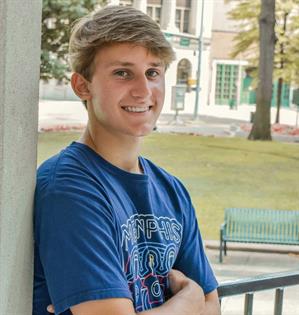 There is no better place than St. Dominic to learn and grow as a young man. When I completed my years there, I felt confident and ready to jump into high school.
Read More