Back
One Brotherhood Strong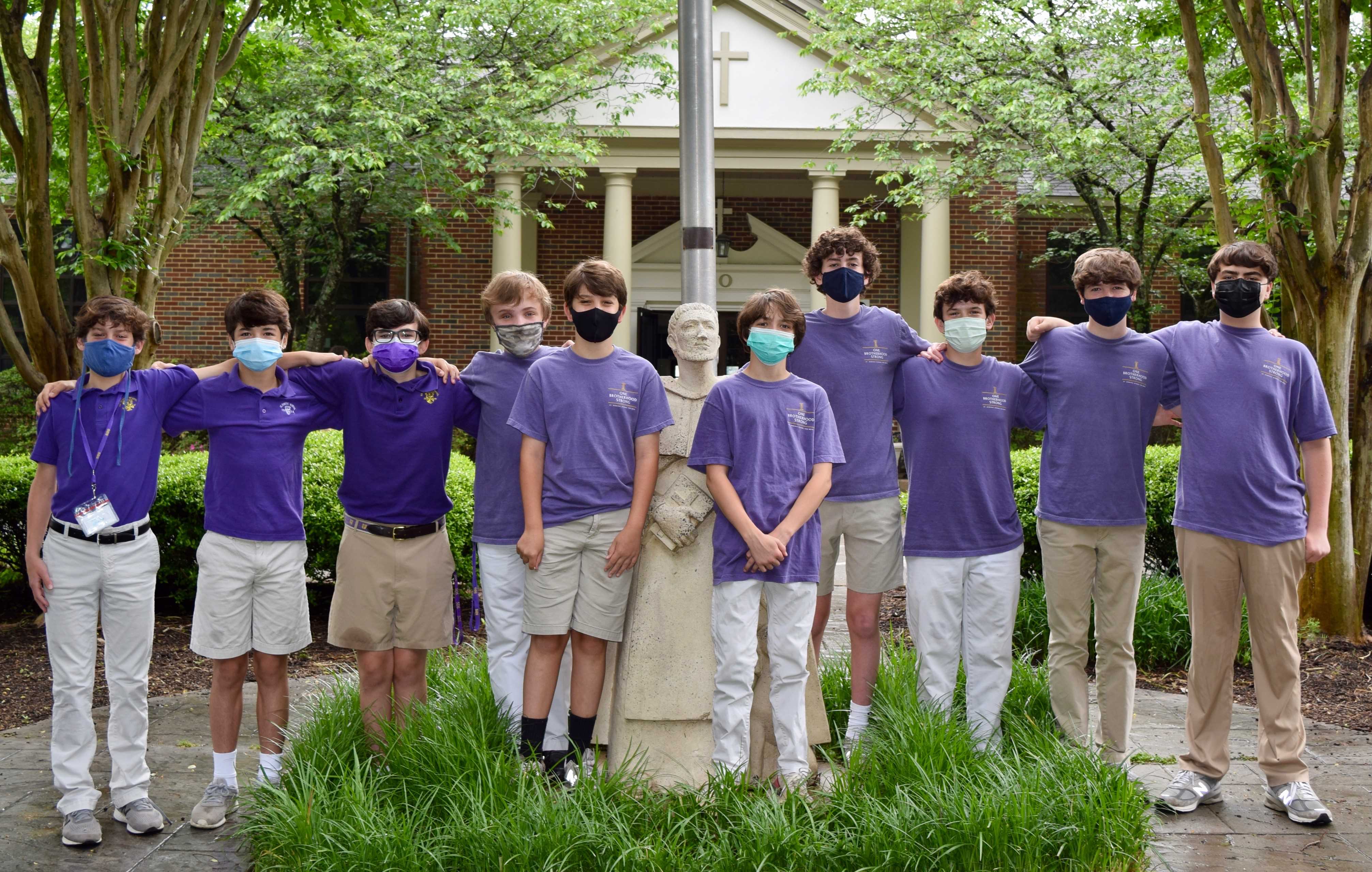 "Give us the grace to walk in the footsteps of Jesus, loving and forgiving of others." (SAA-SDS School Prayer)
St. Dominic School began a new initiative this spring, One Brotherhood Strong, aimed at empowering our young men in Jr. High to build strong, healthy relationships.
"We need more enlightened young men in the world—young men that can be leaders and influencers at St. Dominic School and beyond," said St. Dominic Dean Chris Burke. "These boys are our future, the husbands, fathers, colleagues and friends of the next generation of men. It is our hope that this group will have a lasting impact."
One Brotherhood Strong (OBS) is committed to empowering our young men to identify and avoid unhealthy relationships and to teaching them the skills that foster healthy relationships. Students were selected for the inaugural OBS group based on demonstrated leadership ability and willingness to commit to attend all meetings and to fully participate in the activities and written exercises involved in the sessions.
OBS held six meetings during the spring 2021 semester, focusing on topics that included trust, understanding each other, connecting with other people, characteristics of healthy vs. unhealthy relationships, and different types of relationships including digital relationships. They discussed how to evaluate situations in relationships--when to step away, when to strengthen the relationship, and how to fix a broken relationship.
"I wanted to join OBS because I want a chance to leave my footprint when I graduate from St. Dominic School next year," said SDS 7th grader Hudson Tutor. "Being a part of OBS, I have learned how to fix broken relationships and strengthen my positive ones."
Regarding what he has learned, 7th grader Tread Kiser shared, "From One Brotherhood Strong I learned the differences between a healthy relationship and an unhealthy relationship. In an unhealthy relationship you don't really trust one another, and in a healthy relationship you do."
The OBS members recently wrapped up the spring God and Love service & speaker series year with a student-led service project for the Dorothy Day House. The group members organized and promoted a toiletry item and clothing drive for Dorothy Day House, which provides temporary housing and support services for homeless families.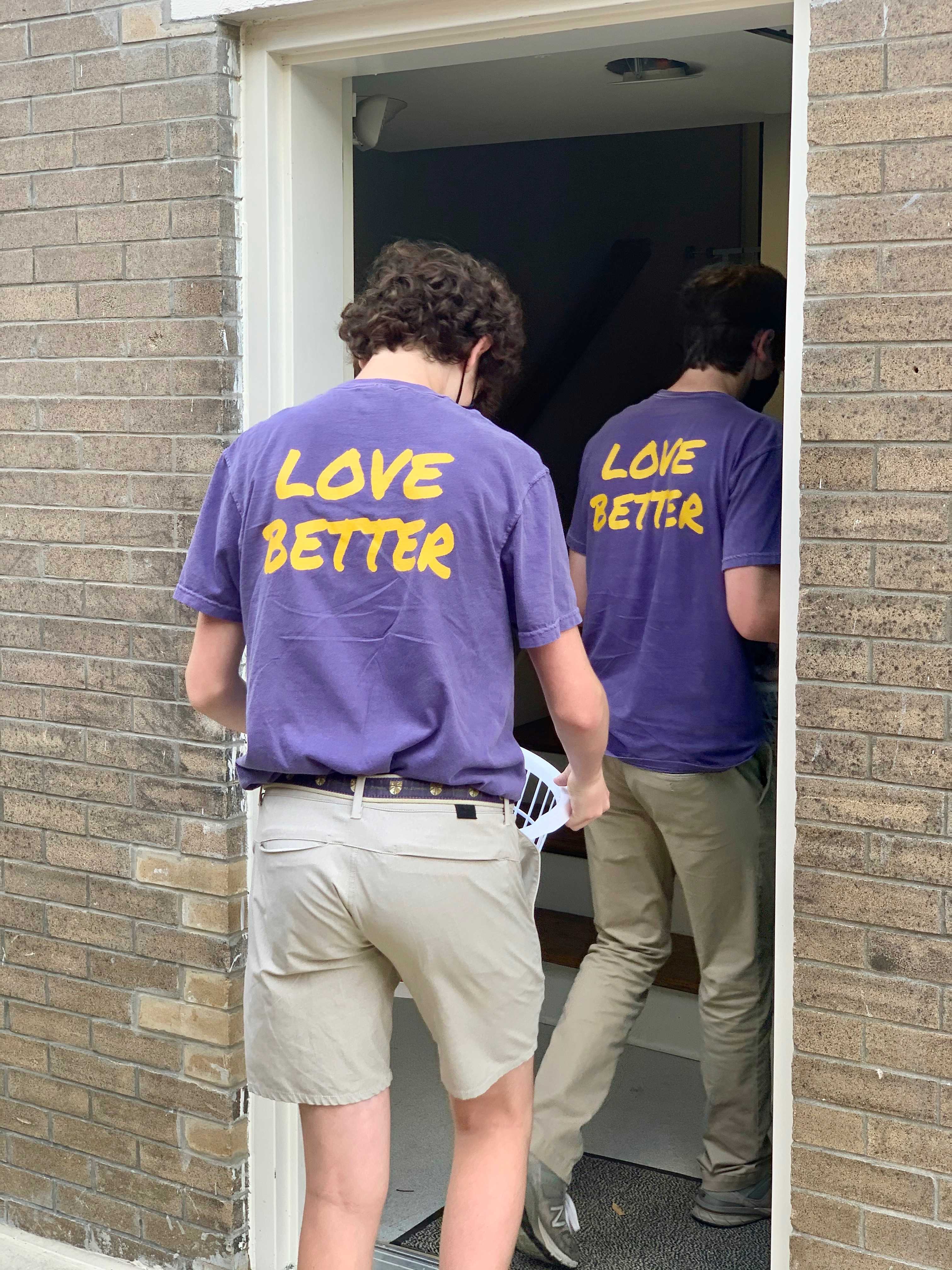 St. Dominic SGA President Joseph Tidwell helped deliver the items on Monday. "I liked to have an experience where I could go to a place like the Dorothy Day House and first hand help those in need! It was an awesome experience," Joseph shared.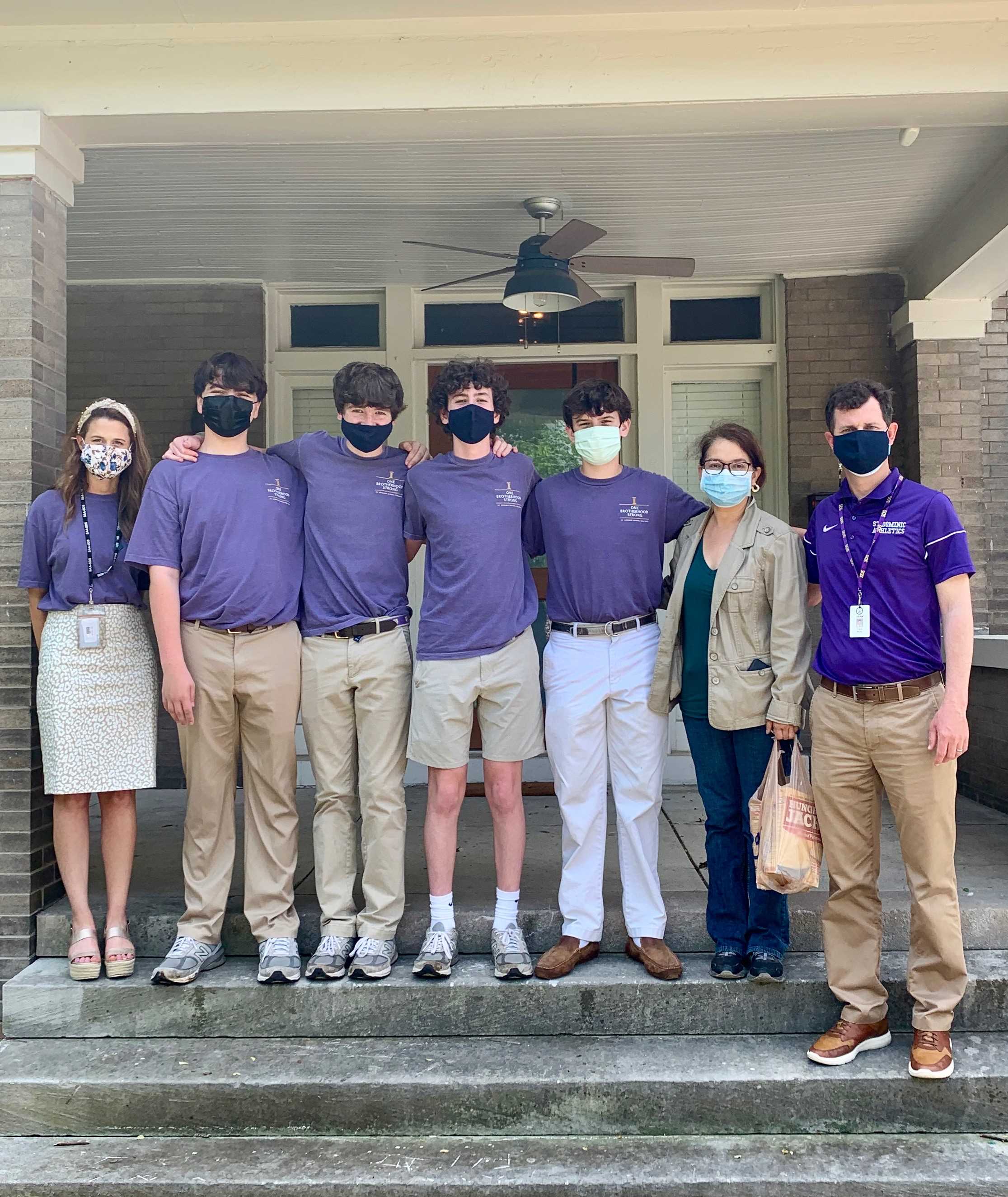 Next school year, any Junior High boy who is interested in joining the group and committed to sustained participation throughout the year will be able to join! We look forward to the positive impact these Suns will make on our campus and in the world!
The members of the inaugural One Brotherhood Strong group are: Sam Aaron, Michael Enright, Tread Kiser, Max Miller, Will Plummer, Elliott Shah, Walker Slattery, Joseph Tidwell, Wynn Thompson, Hudson Tutor and Joseph Wilemon.