Back
Hatching Up Hands-On Learning in SDS Grade 1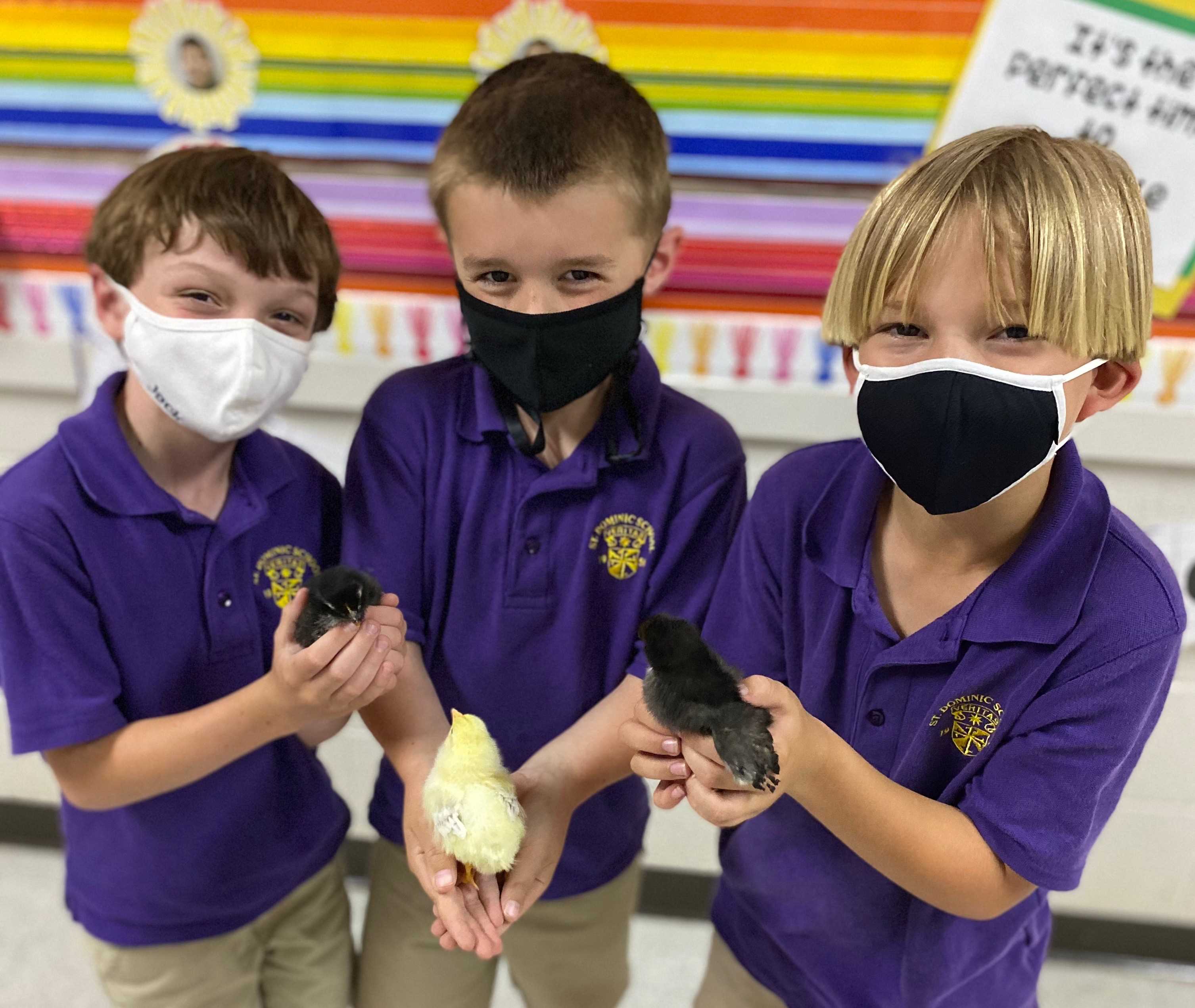 Science came to life, literally, in the hallway at St. Dominic School this month. Our SDS first grade class has been studying a science unit on the chicken life cycle. As part of the curriculum the boys have spent the several weeks caring for six fertilized eggs. Their patience and care paid off last week when all the eggs hatched into fluffy chicks, and they were finally able to hold them! Talk about hands-on learning!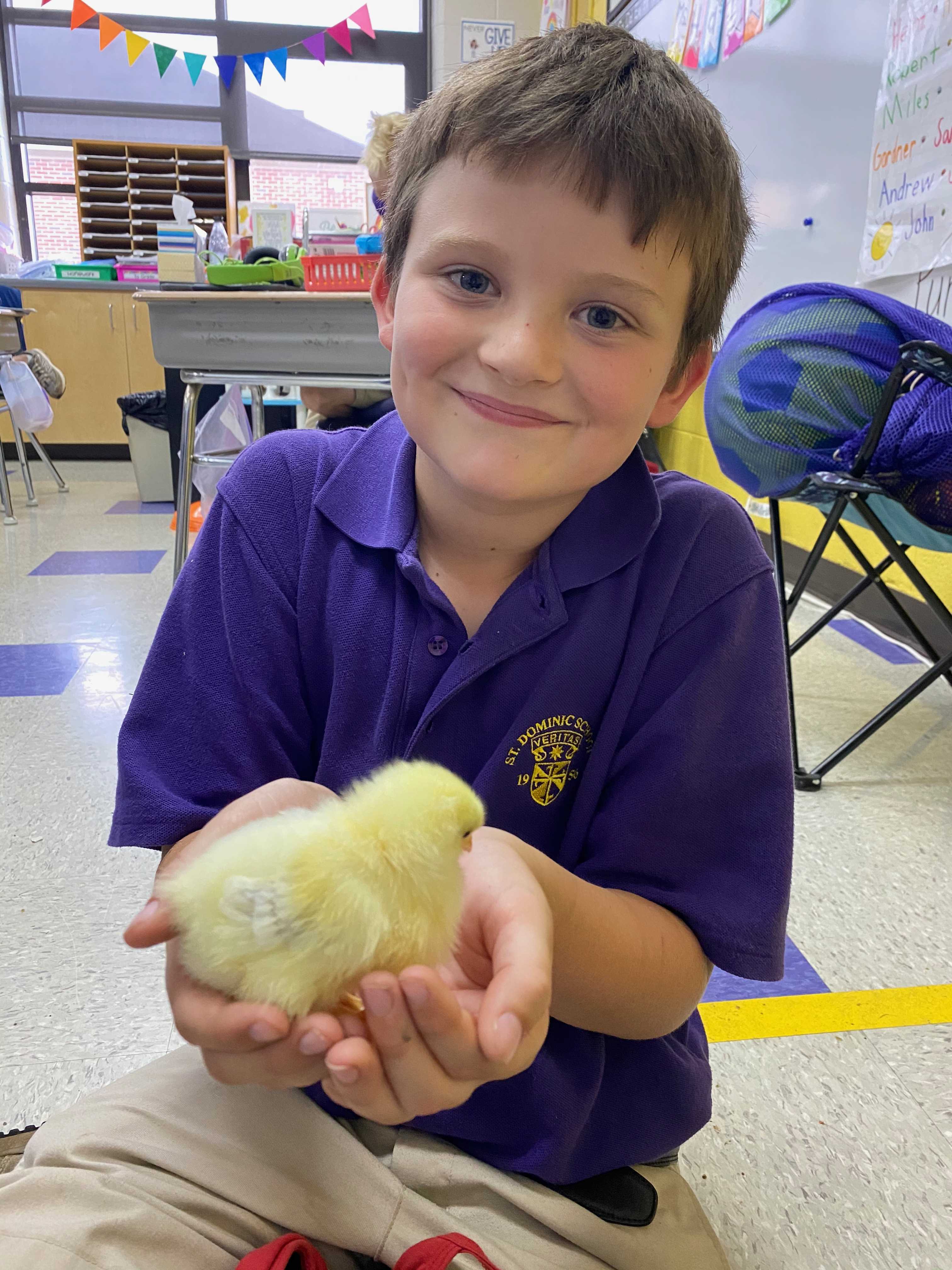 "This has been an absolutely wonderful and heart-felt experience for the boys! They have taken complete ownership of the awesome responsibility of learning about and caring for these baby chicks," explained SDS first grade teacher Lauren Harkess. "They have learned an incredible amount of facts about growth and the life cycle. They have learned patience and have learned to trust the process since they cannot see the amazing things happening within the eggs."
During the incubation process the students kept a daily "chicken journal," recording the daily development of the embryo into a chick. They learned all of the body parts and stages of the life cycle. Each day, the boys took turns checking the temperature and humidity, on the hour.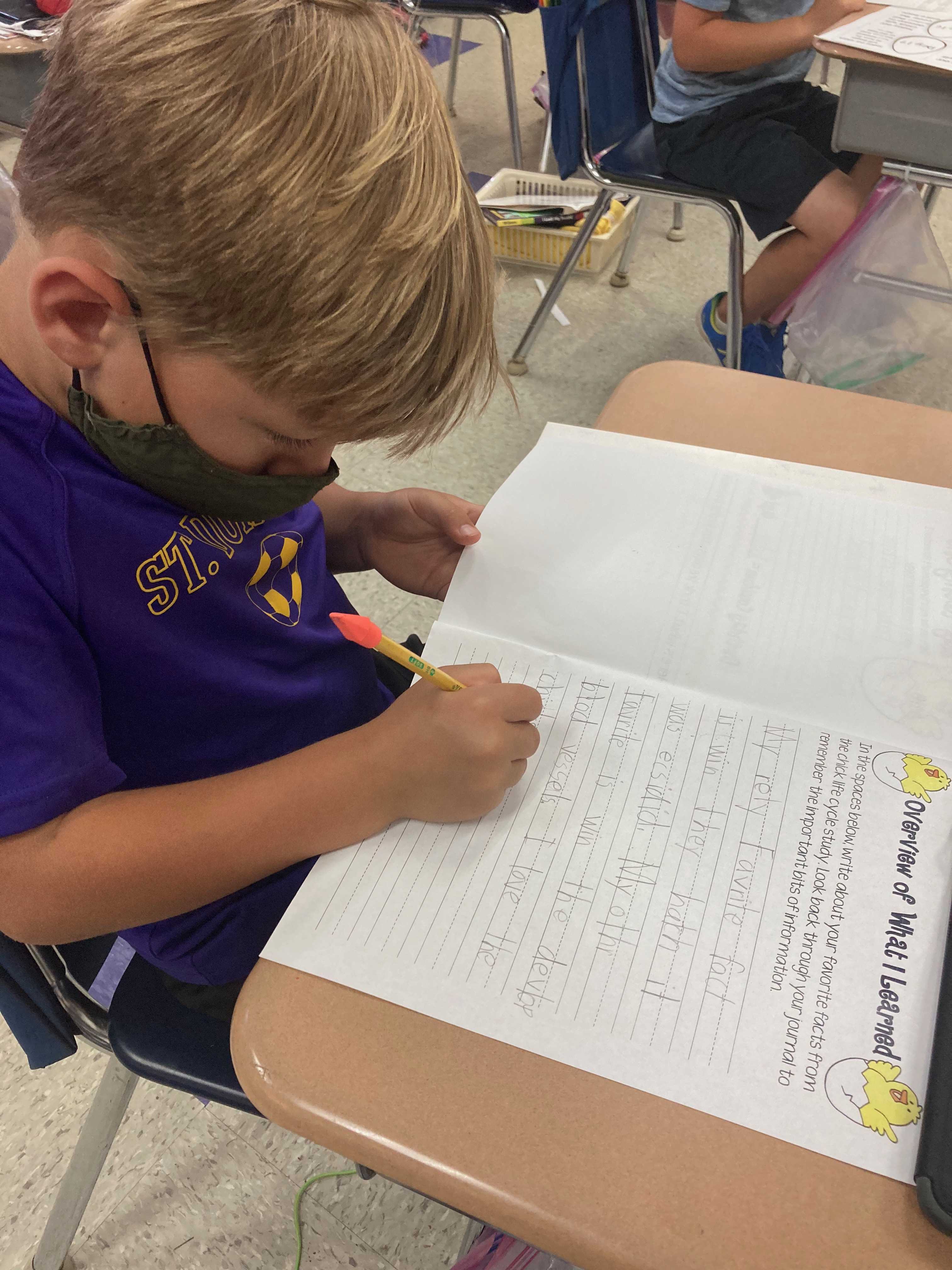 "We had to look at the humidity and the temperature all day. If the humidity was low we added water and if it was too high we took the lid off," said SDS first grader Cash Tidwell. They completed a chick activity every morning, read informational texts, wrote in their chicken observational journal, and watched educational videos on the life cycle process. They even had a birthday countdown!
Cash said his favorite part was actually seeing the chicks hatch out of the eggs. "We learned a lot and it was really fun. We really like holding them!"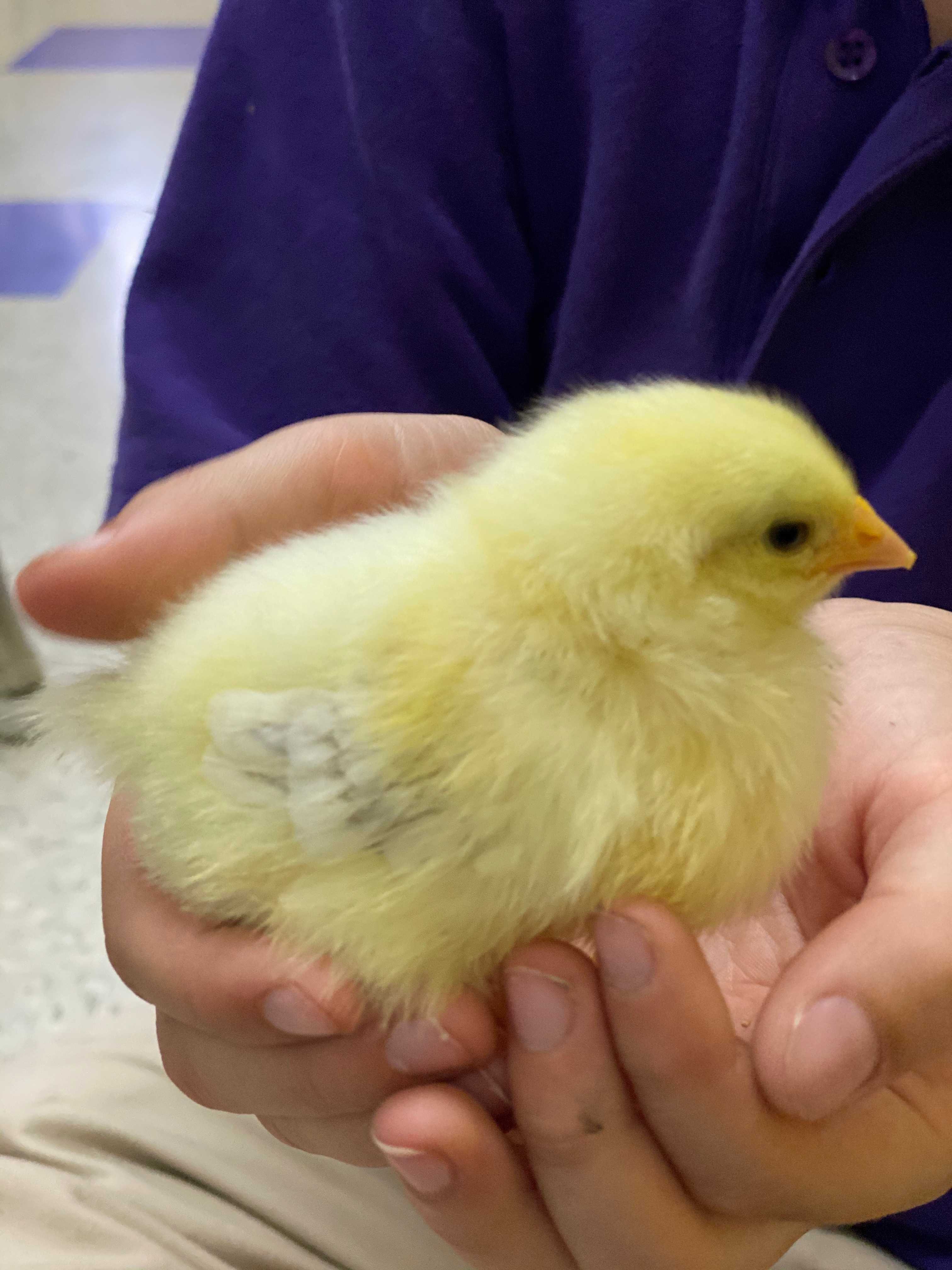 Griffin Wyatt explained what happened next "After they hatched they dried off, and then they got really fluffy. That was my favorite part." Once the chicks hatched, they were transferred to a special box with a heat lamp and given food and water.
Through close observation and much discussion, the boys were able to experience the miracle of life in their own classroom. "I love that we had the privilege of this amazing learning opportunity for the boys because I believe it's something they will remember forever!" said Miss Harkess.