Back
Calliope Earns Top Honors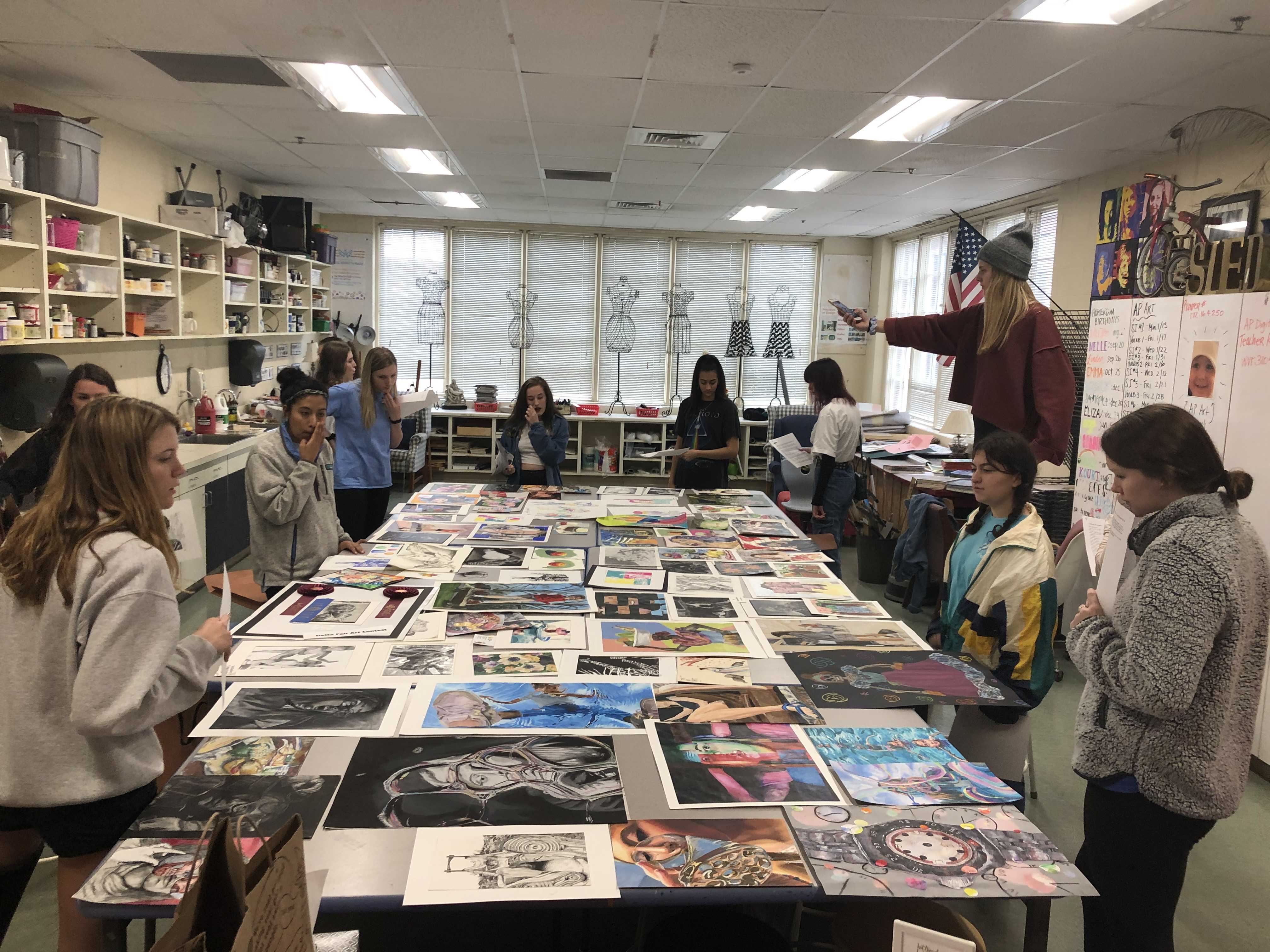 St. Agnes Academy's 2020 issue of Calliope has been awarded a Gold Crown, the highest honor a literary arts magazine can receive from the Columbia Scholastic Press Association (CSPA). The prestigious Crown Award, presented annually to the top 25 high school magazines in the United States, recognizes overall excellence throughout the publication in design, photography, concept, coverage and writing.
"It is an honor to receive a Crown Award in any year, but I think we can all agree that 2020 is even more special," said Ruth Ellen Berry, Editor In Chief of the 2020 Calliope. "I am so proud of our entire staff and the hard work that went into finishing this magazine despite all the obstacles. Together we created a magazine that brought light to our school community in such a dark time."
Students at St. Agnes Academy began publishing Calliopein 1986. The student- generatedmagazine combines creative literature, skilled artwork, and defining photography. Calliope is dedicated to preserving and encouraging the arts. The publication is a means of expression for the students, allowing them to reveal their passions and talents and to have their works published and read by a wide audience.
Congratulations to the talented 2020 Calliope Staff: Editors - Ruth Ellen Berry, Sarah Grace Price and Haley Andre; Staff - Olivia Berntson, Angel Lay, Emma Soefker, Eliza White, Embry Bird, Ella Coffey, Emily Easley, Meri Alan Petro, Emma Stark, Corinne Emmanuel, Valerie Hernandez, Lily Hydrick, Sophia Carroll, and Ellie Schubert
Click here to view the award winning issue of Calliope.