Back
"Beyond Happy Faces"-Upper School Mental Health Initiative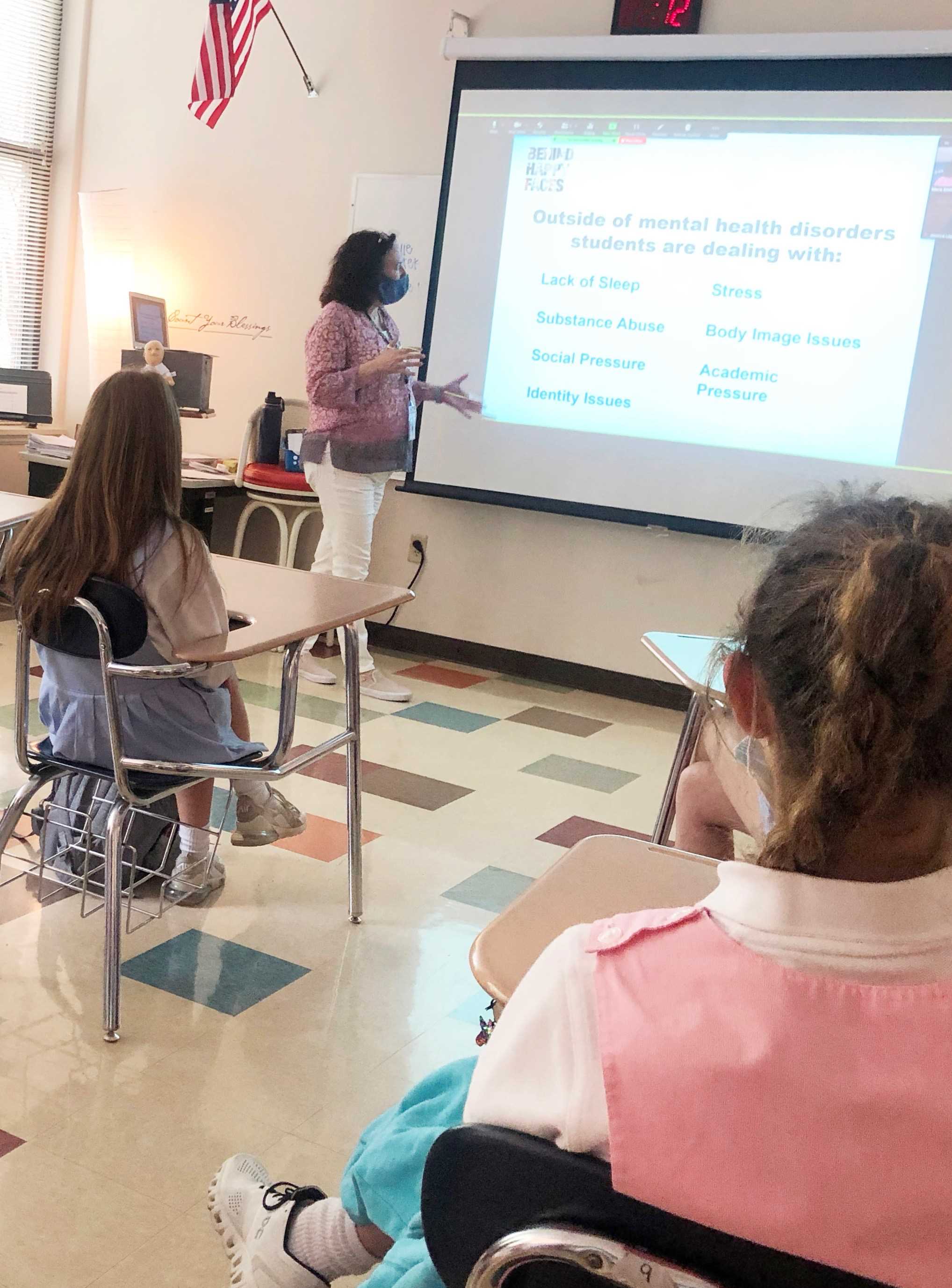 This month the Upper School Counseling Center is launching a new mental health initiative with the Class of 2024. Under the guidance of Freshman Counselor Maria Smith, the students will be introduced to "Beyond Happy Faces," a curriculum designed to empower students with knowledge, relevant vocabulary, and strategies and tools for coping with mental health issues.
"Mental health has been a critical topic facing high school students for some time, and it has taken on an even greater urgency given the many challenges, isolation and stress we have all faced in the past year," said Mrs. Smith.
"Beyond Happy Faces is a dynamic, engaging curriculum that uses cutting-edge video presentations and interactive lesson plans. I believe it meets the needs of our community and will add to their development of their 'whole selves' while also providing them with valuable life skills. We are very glad to be bringing this format to the students," stated Mrs. Smith when asked why this particular curriculum was chosen.
Developed by The Human Power Project, various versions of the program are successfully used in middle/high schools, colleges, and corporate settings. The program helps individuals to develop the skills necessary to manage their emotions and teaches them to use the power of positivity to overcome negative thoughts. The curriculum also emphasizes erasing the stigma associated with mental health issues and addresses unhealthy attitudes of associated with mental health struggles and seeking professional help for those struggles.
The topics covered will be: 1) Understanding Mental Health, 2) Your Own Mental Health, 3) Learning Effective Coping Skills, and 4) How to Help a Friend. The curriculum includes interactive exercises that are designed to deliver information in a short timeframe, in order to meet participants where they are, in the culture that they live.
In addition to gaining knowledge to understand their own mental health, the girls will also come to know the importance of helping each other to grow by showing love and support, empathy and compassion. They will learn how to confidently handle their own challenges as well as crises that may occur with a friend, and how to seek help.
Joy Rice, Director of Counseling, shared: "We are grateful to Mrs. Smith for discovering this curriculum and for spearheading its implementation on our campus. We are excited about the potential to expand it to our other classes."