Back
Message from the President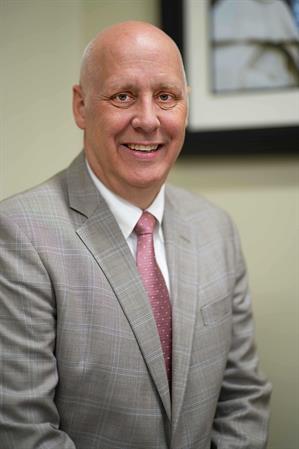 We have been thinking a lot about "belonging" lately.
"Belonging," is, in so many ways, what we are all about at the Dominican Community of Schools. In a recent study our students, alums, parents, and faculty told us unequivocally that the sense of family here is what makes us so different from any other school in Memphis.
Academically, we believe all our students belong, and our dedicated teachers relish the opportunity to help students reach their full potential. Socially, we strive to create a loving community of respect, where character and lasting friendships flourish. In the community, our students know they belong outside of their comforts and blessings — out in the world serving others. And all of this emanates from the knowledge that every one of us belongs to God.
It's truly why our students are so well-equipped for success. At St. Dominic, our 8th-grade boys leave us well prepared for the challenges of their high school years. Our boys share stories of how prepared they were for the transition to the next level, and they tell us that they are often sought out to assist their new classmates. At St. Agnes, our 12th-graders are prepared for acceptance to, and success at, some of the finest colleges and universities around the world. Our girls earn merit-based scholarships that afford them marvelous opportunities, and we know they have the abilities and principles to make the most of them.
I hope you spend some time on this site. Explore our strong single-gender academic programs and our vast arts, athletics, and extra-curricular opportunities. Dig into our innovative co-ed Junior High school experience that our alums tell us was transformative. And be sure to take a look at how our Catholic faith and the Four Pillars of Dominican tradition (Study, Prayer, Community, and Service) are at the core of everything we do.
Above all, though, I hope you will plan a visit in person. There's no better way to see and feel what makes the Dominican Community of Schools so extraordinary. You see our stellar facilities, you meet our impressive and engaging students, and, I suspect, you leave knowing this very special place is where your family belongs.
Peace,
Tom
Thomas G. Hood, O.P.A.,
President
"Therefore, encourage one another and build each other up, just as in fact you are doing." -1 Thessalonians 5:11
Learn more about St. Agnes Academy