Back
What is iLab?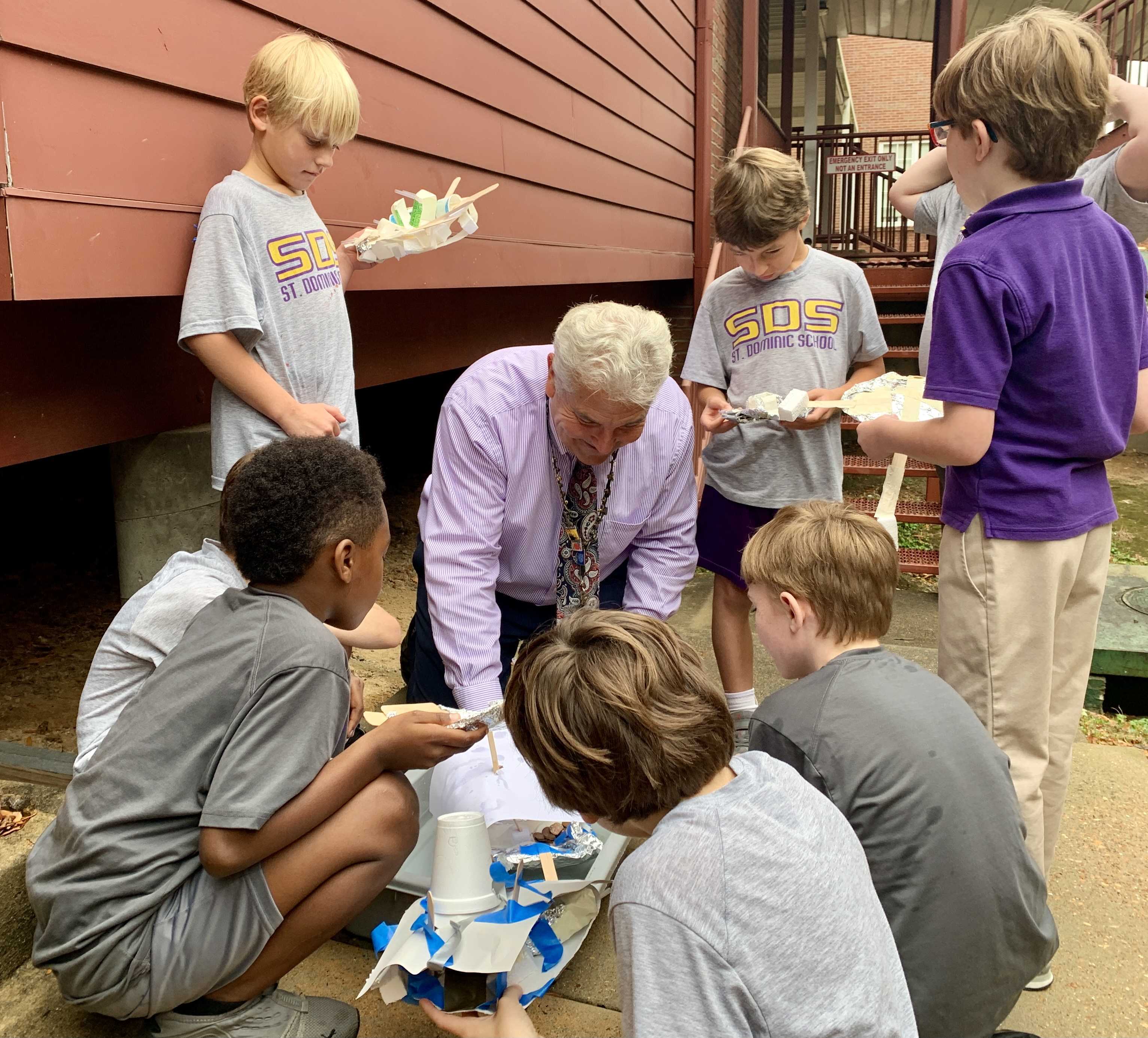 What is iLab? iLab is fun, iLab is messy, iLab is loud, iLab is creative, iLab builds grit and determination in our students! iLab, short for Innovation Lab, is a quarter-long STEM (Science, Technology, Engineering, and Mathematics) course for SAA and SDS grades 1-4 taught by science teachers Elizabeth Frank and Chuck Henry.
From designing a boat that will float when weight is added to creating a slow ping pong ball course using only paper and tape, iLab presents students with a variety of challenges and guides them through the inquiry process.
Mrs. Frank explained, "The focus of this class is to get students' creative juices flowing while they are trying to solve a real-world problem using the engineering design process. Most design challenges start with a story where the students must identify a problem that needs to be solved. Students then design a solution to that problem."
"The creativity in their solutions continually amazes me because you can see their thoughts in action. Collaborative learning—sharing ideas—is also a big part of the process." added Mr. Henry.
The second-grade classes are currently in iLab, and according to their teachers, they love it! SDS student Ben said, "I like iLab because even though we are all doing the same project we can do it our own way. It's a continuous project over lots of classes so we have time to think of different things." Walt agreed, "The building is my favorite part. We get to use our imagination a lot. It's different than regular class."
Once the students have a design plan, they begin to build a prototype of their solution idea. Often, their best learning experiences come from designs that just don't work! According to Mr. Henry, "iLab allows students to learn in a safe environment that failing is part of the engineering process."
This approach has definitely made an impression on our SAA second graders! Class member Lily was eager to share, "iLab is fun because you get to think of tools to make wacky stuff and if it doesn't work you can try again and again." Classmate Allie added, "If it doesn't really work, we say - It doesn't work YET!"
Students in the course are challenged to use the word "yet" when their designs fall short of expectations. Mrs. Frank summed it up: "Having the growth mindset of yet propels student thinking forward so they can figure out how to improve their prototype and make it even better. This mindset will serve them well as they face future challenges."