Back
Mary Olivia Henderson, SAA Class of 2020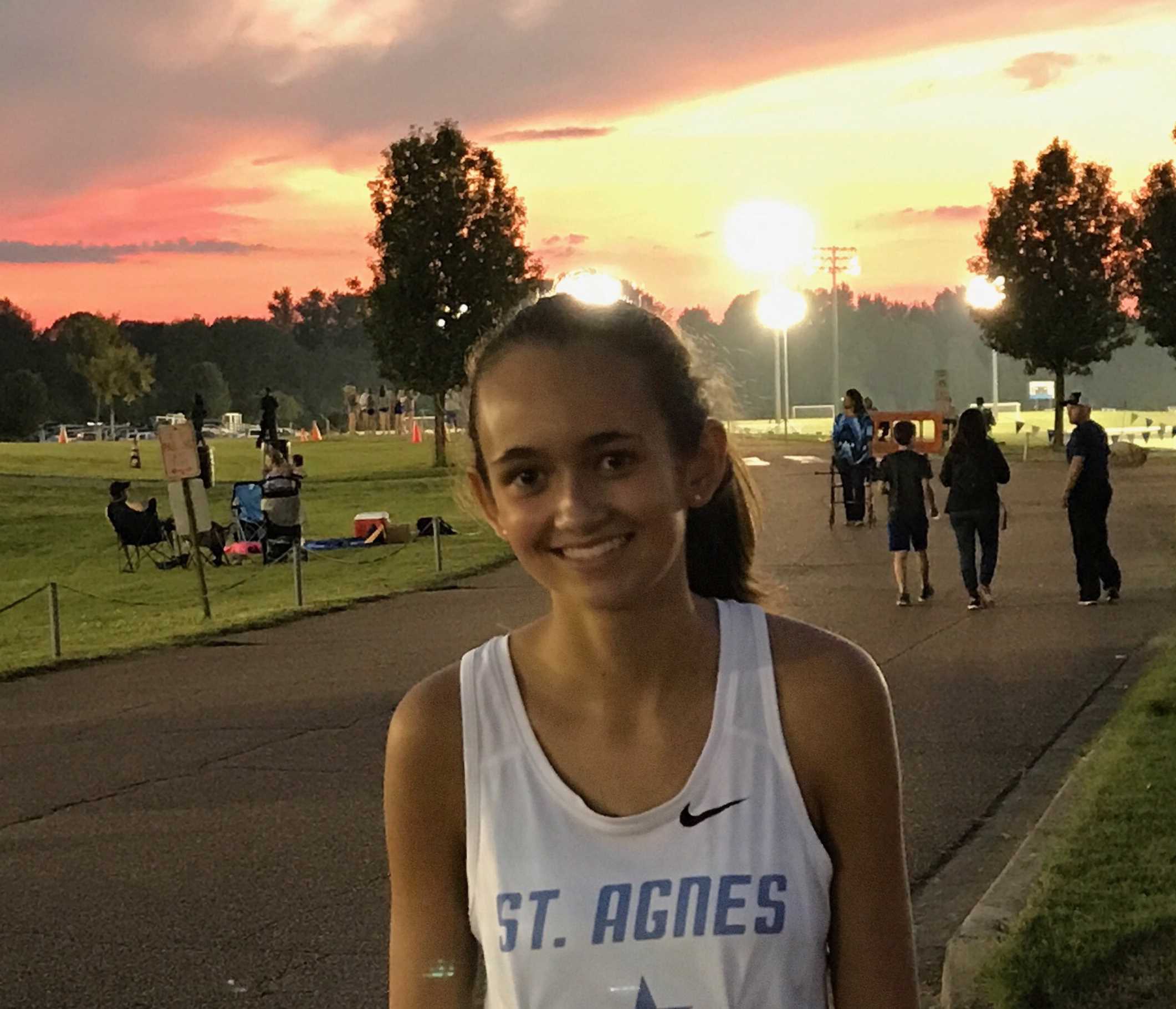 Class President, member of Youth in Government and SAA Track and Cross Country teams
What is your favorite thing about SAA?
My favorite thing about St. Agnes is its welcoming environment. SAA asks nothing more of each student than to come to school and be her authentic self. SAA spirited and loving environment come alive in all situations— whether I pass friends in the hall or whether I talk with a St. Agnes alumnae in public. The students of SAA are not just my friends— they are truly my sisters. Most of all, St. Agnes' the strong tradition of sisterhood is what distinguishes SAA from any other school.
Why did you choose to attend St. Agnes?
I have been a student at St. Agnes since Pre-Kindergarten. However, before I chose to continue my high school education at SAA, I reflected on why I loved being a student here. I realized that I love St. Agnes not only for its history of academic rigor but also for its strong emphasis on a well-rounded education founded on Dominican principles. Before beginning Upper School as a freshman, I felt confident that St. Agnes was the right place for me, as it would help me to become the woman I aspire to be.
Which class has been your favorite?
Thus far, my favorite class has been English. St. Agnes has a strong English program, and my English teachers are committed to teaching the subject. My English teachers have provided me with a genuine love for the subject that I feel confident will extend beyond my high school career, and my love for writing and literature stems from my experiences in English classes at St. Agnes.
How do the teachers make learning meaningful?
The teachers at SAA are enthusiastic and passionate about the subjects they teach. They inspire me and other students to look beyond the classroom and to genuinely understand, not just memorize, the topics we study. They teach using various methods that accommodate each student's learning style, and they provide real-world examples and experiences that relate to what is learned inside the classroom.
How would you describe the classroom environment at SAA?
A typical SAA classroom environment encourages each student to share her opinion and to ask questions in a free and welcoming setting. I look forward to class every day because SAA classroom environment daily motivates me to become a better, more educated individual.
What activities are you involved in at SAA?
At SAA, I enjoy running cross country and track, acting in the winter play, and participating in different clubs St. Agnes offers. A couple of my favorite clubs at St. Agnes are Youth in Government and Forever Friends. At Youth in Government, St. Agnes students travel to Nashville for four days of presenting and discussing mock bills that relate to current events in Tennessee. In Forever Friends, we visit and spend time with the students at Madonna Learning Center once a month. Also, I loved serving on SGA as Secretary this past year and look forward to serving as class president this upcoming school year.
Why did you decide to run for class president?
When I look at my classmates, I see a tight-knit, amazing, and compassionate group of girls who have inspired me to be the person I am today. Leadership does not necessarily mean being powerful; it means to be vulnerable and to serve those who give so much to you. The servant leadership values that SAA promotes inspired me to run for class president, as I could serve my class and make sure each girl's voice is heard.
What do you enjoy most about service?
In today's self-absorbed world, I love that service gives me time to reflect on the importance of giving in life. I enjoy service because when I give of my time to others, I receive so much joy.
What is your favorite St. Agnes tradition?
Recently, I was at the grocery store wearing a St. Agnes t-shirt when a woman came up to me and asked if I was a St. Agnes student. I replied yes, to which she told me that she was a graduate from the Class of '68. We began to discuss what makes St. Agnes so special, and we both agreed that one of the best parts of SAA is its emphasis on tradition. She was amazed to hear how far the tradition of Spirit Week has come. Spirit Week is my favorite St. Agnes tradition. Though Spirit Week has become slightly more competitive through the years, its purpose has never changed. Spirit Week purpose is to unite individual classes, as well as the entire school. At the end of the week, it truly does not matter which class wins. What matters most is that each girl feels accepted and fortunate to go to school at such an amazing place like St. Agnes.