Back
Madeline Hanson, St. Agnes Class of 2015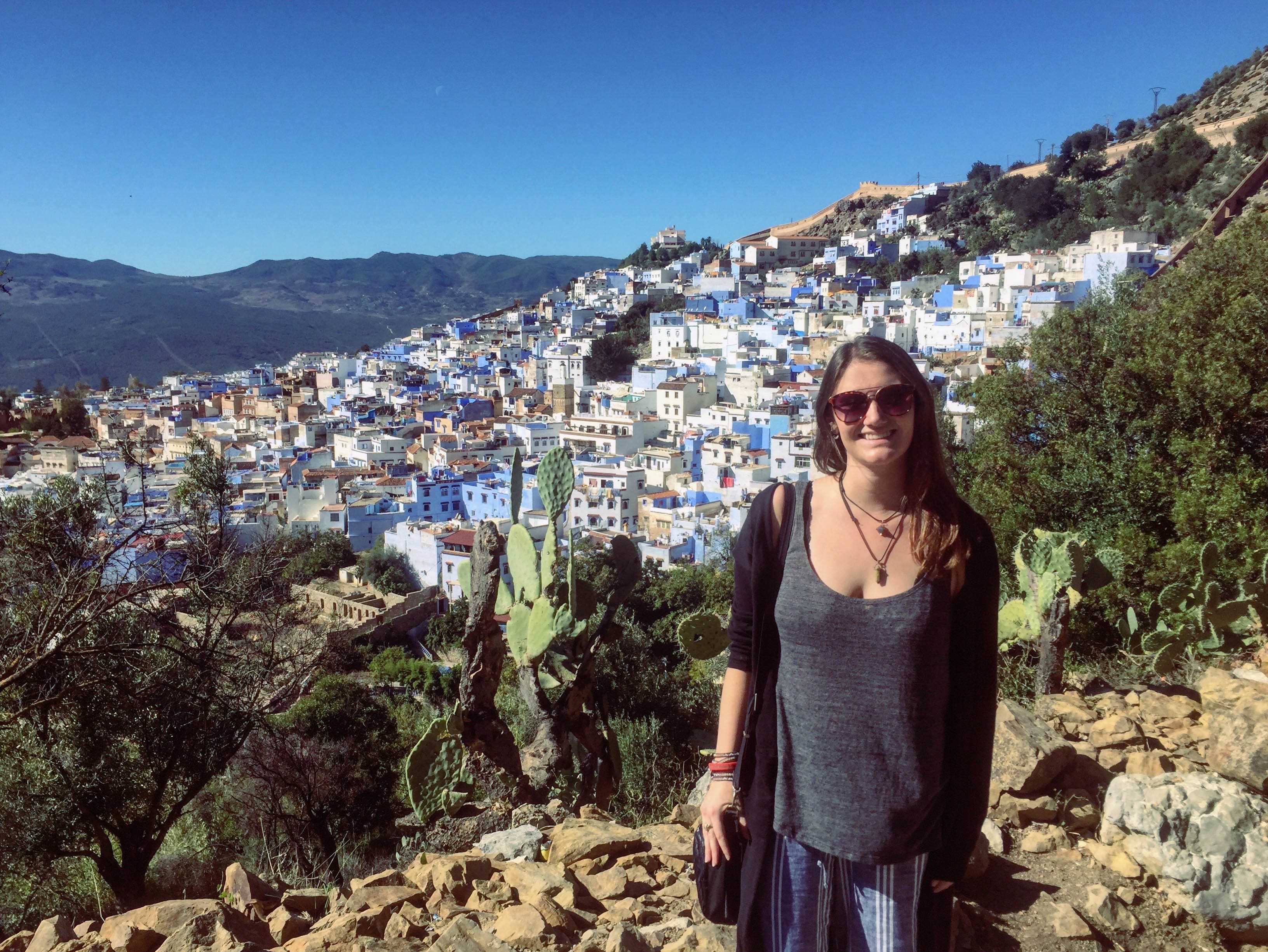 Tell us what you have been doing since graduating from St. Agnes Academy…
I am a senior at the University of North Carolina at Chapel Hill (Class of 2019), and I study Public Policy, Political Science, and Hispanic Studies. I currently work at Carolina Student Legal Services as a legal assistant and part-time at the on-campus gym as an operations ambassador. I studied abroad in Salamanca, Spain during the Fall 2018 semester to earn credits for my Hispanic Studies minor, and I fell in love with the country and the language. My experiences there during such a politically unstable time in the country& the declaration of Catalan Independence— provided the basis for my Political Science Honors Thesis, which will be completed after a year and a half of research in April 2019.
What activities are you involved in at UNC?
I joined the sorority Alpha Delta Pi in the fall of 2015, and I have been actively involved as a member of the organization's philanthropy and administrative committees. Additionally, I was appointed to the Student Legal Services Board of Directors in January of 2018, where I serve as a student member and strive to improve and monitor the work conducted at Carolina Student Legal Services (CSLS). I also work as a research assistant for a UNC political science professor. We are researching the effects of different types of foreign assistance (eg: weapons, training, financing, etc) provided to rebel groups and the governments of fragile states.
What are your plans after college?
I hope to secure a job working with foreign policy or international affairs. Specifically, I am interested in working with a nongovernmental or an intergovernmental organization in the field of election monitoring, conflict resolution, or human rights. I may also be interested in the pursuit of a Ph.D. in political science.
How did your years at St. Agnes Academy prepare you for college?
St. Agnes Academy prepared me for college due to the high quality of work expected, coupled with the high-quality instruction given on how to produce such work. Teachers across departments expect and believe that all students should and are capable of achieving, and therefore, they are constantly ready to provide the help necessary to gain a holistic understanding of the material. Though the expectations seem high, the support and aid are always present, and these high expectations instill in students the academic discipline necessary to achieve in college. From my experience in college, the instructional methods at St. Agnes produce rising college freshmen with more advanced analytical and writing skills that many other high schools.
What was your favorite class at St. Agnes and why?
My favorite class at St. Agnes was AP Chemistry with Mr. Mays. It was a small class of only four students, which presented the perfect environment for us to push ourselves and expand our capabilities in a number of ways. Though I learned a great deal about chemistry, Mr. Mays also challenged us to pursue intellectual greatness in all academic fields and to gain a deeper understanding of the world around and within us. I believe this class significantly helped form me into the student and person I am today as it taught me how to think more effectively, innovatively, and introspectively (temet nosce).
How did attending an all-girls school affect you academically and personally?
I believe attending an all girls' school made me more disciplined both academically and personally. The absence of distraction enabled me to focus hard on my studies, and the fact that I was so comfortable in that setting enabled me to more easily develop my true character. Many people in college have asked me how I survived attending an all girls' high school, and I tell them that it was the best decision I ever made.
What is your favorite SAA tradition?
My favorite SAA tradition is Spirit Week, especially the Spirit Week skits. As stressful as preparing for them may be, our class was always able to bond so much during the process and become more united, and it was always so fun and rewarding to see all our hard work come to fruition.
What do the Dominican Pillars of Study, Prayer, Community, and Service mean to you and how have the impacted your life since leaving St. Agnes?
The Dominican Pillars, to me, outline the priorities a person ought to have in order to live an exemplary life. Because of St. Agnes and the lessons I learned there, I continue to emphasize these pillars and strive to incorporate them into my daily life. Though they seem to stand alone, the pillars are truly intertwined and are strongest when used and implemented together. Particularly, the idea of serving my community has stuck with me since leaving St. Agnes, and I attempt to do so in Chapel Hill by volunteering with campus organizations, tutoring students in Spanish and English, and raising money for the local Ronald McDonald House.
Best St. Agnes Memory?
It's difficult to pick one memory from St. Agnes that's my favorite because often at St. Agnes, the sense of community is so strong that seemingly unimportant situations become some of your favorite memories. Whether in the face of success or tragedy, the St. Agnes community is always there and ready to provide the encouragement or support needed, and every time I encountered this fact is a favorite memory of mine. From the support of a student about a personal matter, to the support of a teacher or counselor about an academic matter, to the support of a coach or trainer following an injury, every micro-moment of love and support that the St. Agnes community provided to me is what makes St. Agnes so important to my life.
Advice for current St. Agnes students?
Be open to learning and engaging with ideas, opinions, and topics that are foreign to you, you don't agree with or make you uncomfortable. One of the worst characteristics of a person in today's world is being closed-minded as it not only inhibits your personal intellectual growth but also inhibits societal growth. In order to be your best self and contribute your full potential to the world, you must be open to hearing and acknowledging everything the world has to offer.