Back
Della Cox, St. Agnes Academy Class of 2021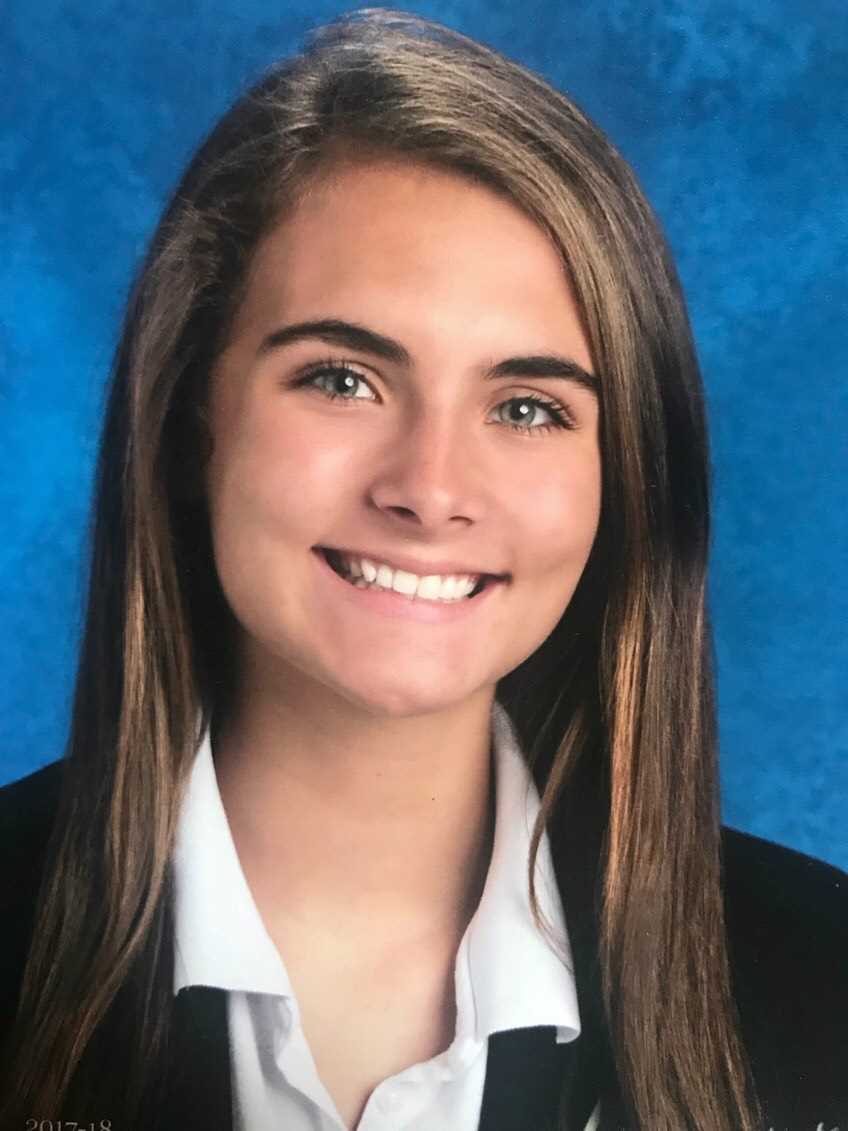 What is your favorite thing about SAA?
My favorite thing about SAA is all of the different traditions— from spirit week to turning our class rings 100 times, to our jumpers. All of these traditions are one of many things that make SAA such a fun experience for all students.
Why did you choose St. Agnes?
When I was four years old my parents first enrolled me in SAA, and I could not be happier they chose St. Agnes. There is a sisterhood that comes with SAA that you cannot get from any other school.
Which class has been your favorite?
English is my favorite class because of the freedom that comes with it. Unlike math or biology, when I am writing I am able to add creativity and my own ideas. I also enjoy studying literature.
How do the teachers make learning meaningful?
The teachers I have had at SAA are willing to put in extra time in order for students to succeed. It is obvious, through their dedication and hard work that the teachers care for each individual student. They always put forth their full efforts and attention to make sure students enjoy learning.
How would you describe the classroom environment at SAA?
I love coming to school and one of the main reasons for this is the environment in the classrooms. Not only do the teachers encourage our ideas, but my classmates also are encouraging. Whenever I am in a classroom, I am always comfortable to voice my opinion without being shut down. There is never any negativity shown in the classrooms.
What is your favorite St. Agnes tradition?
Of all the SAA traditions, spirit week is my favorite. We start working towards spirit week at the very beginning of the year. Everyone who shows up at certain games meets, plays, etc. receives points for their class. Once spirit week comes around, the class with the most points wins. Spirit week is a way for each grade to come together and show their school spirit. How do the Dominican Pillars of Study, Praise, Community, and Service impact life at SAA and what do they mean to you. These pillars have helped guide me into the person I am today. No matter if I am in a classroom, on the field, or just at home, I try to always live by these pillars.
What activities are you involved in at SAA?
This past school year I participated in volleyball and lacrosse for SAA. I am also involved in many clubs such as Fleece of Faith, Forever Friends, Beta, Pep, and Photography. I think it is very important to be involved in school, and clubs/sports are the perfect way to do so.
Why do you enjoy competing for the St. Agnes STARS?
The coaches and everyone on the team are willing to put in extra time in order for us to succeed. I enjoy competing for the Stars not only for the competition but also to be apart of a team. Being part of a team at SAA provides the opportunity to meet lots of different people which is another reason I like competing with the stars.
What have you learned about leadership at SAA?
You are Spirit Week Coordinator for your class and VP for the Beta Club. I have learned to not be afraid of losing when running for a leadership role. If someone loses, there are so many opportunities to run for another role. Leadership at SAA has taught me how to be responsible and manage my time because of how much of a commitment it is.
What activities do you participate in outside of school?
Outside of school, I participate in "4Memphis" a local Memphis magazine. In the magazine, there is a section called " Youth Impact. I work with students from different schools around Memphis to create content every month. Specifically, I work as a photographer and go to different local shops, restaurants, etc to capture photos. I am also a member of St. Louis Church as well as youth group on Sundays.