Back
Abby Williams, St. Agnes Class of 2019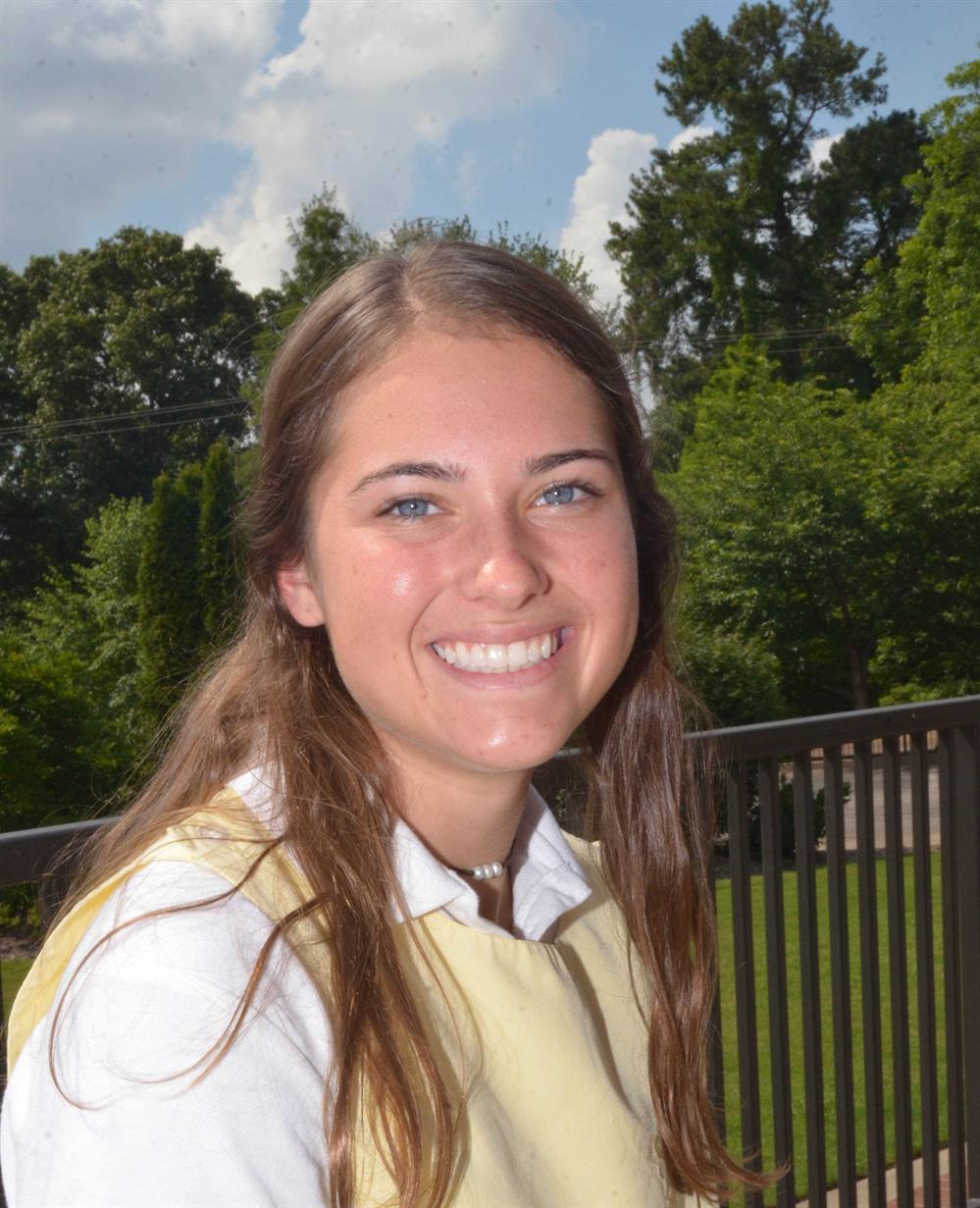 What is your favorite thing about SAA?
My favorite thing about SAA is the environment of support that is constantly present. No matter how my day is going or how discouraged I may feel, there is always someone that is next to me - a teacher, friend, or a coach- who supports my endeavors, encourages me through the difficult times, and challenges me to work hard even if I fail.
Why did you choose to attend St. Agnes?
I knew I needed to be a part of this close-knit community after going to the preview day. There I witnessed sisterhood through the students' actions and SAA theme song. My sister already attended SAA at the time, and after hearing all of her stories about the sisterhood and the traditions, I decided on The Academy.
Which class has been your favorite?
My favorite class so far has been Mr. Burkett Pre-Calculus class last year because he somehow instilled a passion for math in me that I had never before seen in myself.
How would you describe the classroom environment at SAA?
The SAA classroom environment is simply one-of-a-kind. I say this not just because there are only girls in class— allowing for a more direct and personalized education but also because of the constant positive energy derived from the teachers pushing us towards success and learning new topics. They help drive students to perform their best.
What is your favorite St. Agnes tradition?
My favorite tradition at St. Agnes would definitely have to be the class rings. I love that anywhere you go, people can recognize you as an SAA girl just because of a ring on your finger. I think it's amazing how the ring design has been used generation after generation, and I can see how sisterhood is reinforced through this tradition.
How do the Dominican Pillars of Study, Prayer, Community and Service impact life at SAA and what do they mean to you?
Through study, students are taught a mindset of progress and growth. I am challenged daily to seek out more opportunities to learn and get the most out of my education. We have a weekly Mass where we come together as a community to celebrate our union with each other and with God. To me, prayer is what helps bind us as a school together. No matter what grade you are in, during Mass we are one. Which leads me into the community; community is what ties us all together. It is in the SAA community that I am able to recognize our true potential and the unparalleled sisterhood we participate in. Lastly, at St. Agnes, service is highly encouraged. Personally, I feel as though SAA has been my main motivator for serving others. I feel that St. Agnes provides the environment that makes me feel not forced to get hours but happy to strive to serve others.
What activities are you involved in at SAA?
At SAA, I'm involved in leadership. I have been the class president for the past three years. I am also a Peer Mentor this year. Furthermore, I am a member of the Key Club. I am the National English Honor Society President, and a Co-Coordinator of the Garden Club. I am also the captain of both the cross country and track teams.
At St. Agnes, I've learned that leadership is not about a single person being in charge of an entire group. Rather, it is a combination of many people's attitudes, dedication, personalities, and passions working together towards a common goal. A leader is not simply someone who is at the top she is someone who either dedicates her time to help better her group or can be behind the scenes doing the dirty work. Whatever the case, a true leader thrives in the spotlight or the background and helps support the group by being a role model for others.
What activities do you participate in outside of school?
Outside of school, I am a SEARCH Christian retreat leader, and I am the Co-coordinator for the STEM after-school program at Concord Academy.