Back
Here We Grow! MAP Assessments and Their Impact on Your Child's Education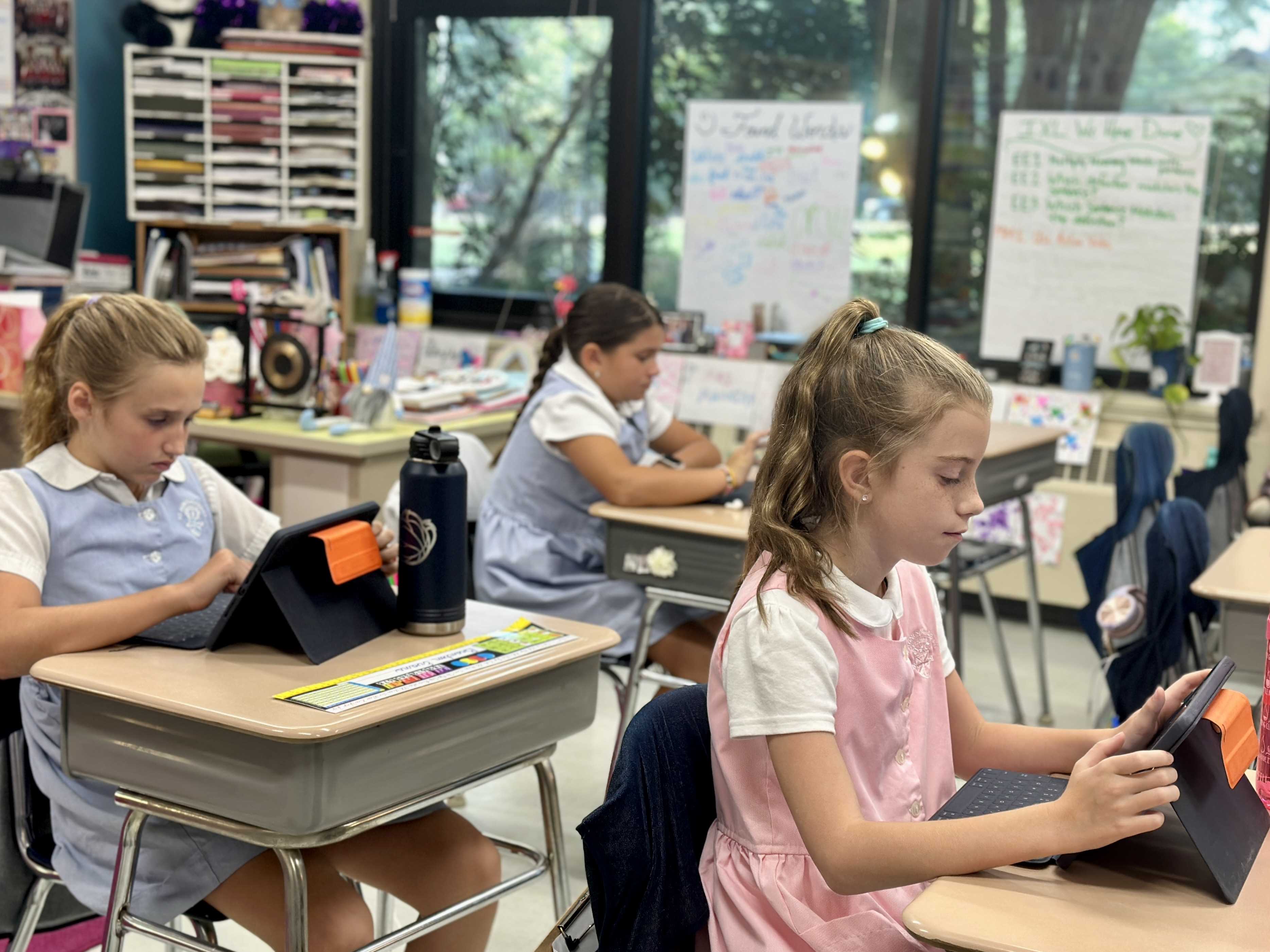 As a school dedicated to continual growth, Measures of Academic Progress (MAP) Growth assessments are just one tool used in our Lower School at St. Agnes and St. Dominic to ensure we are meeting our students right where they are and giving them the resources they need to succeed.
We began implementing the MAP tests in 2019. Since that time St. Agnes and St. Dominic students have scored higher in every subject (Reading, Language and Math) across every grade than both the national norm and also the norm for Catholic & Independent Schools on these assessments.
MAP Growth results give us a reliable measure of the high level of achievement within our Dominican community, but the more important factor we see within the reported results is growth.
"Every student at every age has strengths and weaknesses, and our purpose for giving this test is to use the results to help every student grow–whether to help strengthen areas where there are gaps or to push high-achieving students needing additional enrichment to continue to grow in knowledge and understanding," explained St. Dominic Dean Adam Woods.
Given three times a year to students in 1st - 8th grade, MAP Growth allows faculty to measure students' progress throughout the year and assess strategies for individual student achievement.
SAA Learning Specialist Kate Turner explains why we use this approach: "NWEA, the assessment group that created MAP Growth, recommends taking the assessment three times a year; at the beginning, halfway and near the end to give a snapshot of the student's achievement and growth within the school year. By seeing this growth, we are then able to track that progress across multiple years from 1st grade through 8th grade. It is a powerful resource for our educators."
Our Lower School and Junior High students just completed their fall MAP testing. As we move forward in the school year, our educators will collaborate and use the data from those tests to guide instruction in the classroom to help each student grow.
"MAP Growth test data provides detailed information about skills our students have mastered, as well as what skills they are ready to develop," said SAA 4th grade teacher Katie Marking. "One of my favorite resources to use is MAP Accelerator, a program connected to the MAP Growth testing that assesses each student's test results and plots a specific path for them in four math categories. We use the MAP Accelerator program on our iPads at various times throughout the week to gain knowledge we are ready for at our own pace."
It's important to remember that MAP Growth is not the sort of high-stakes standardized test that students often must deal with in many schools. This is not a typical standardized pencil and paper test-it is a computer adaptive test that adjusts to each child's performance. There is no "perfect score" on a MAP assessment. Scores from the recent fall testing will be shared with parents the week of September 25. MAP assessments will be given again in January and April.
While the goal of education is obviously bigger than academic achievement, and the broader formation of spiritually and morally nourished young men and women is more important than any test score, it is important to recognize that there is something special about our community of schools and our pursuit of academic excellence ensuring each student is prepared to thrive.
If you have any further questions about the MAP assessments, please reach out to our incredible team of School Counselors and Learning Specialists (below). They would love to talk with you!
SAA
Britney Dedmon, School Counselor (bdedmon@saa-sds.org)
Melody Tartera, Learning Specialist (mtartera@saa-sds.org)
Kate Turner, Learning Specialist (kate.turner@saa-sds.org)
SDS
Talia Sowell, School Counselor (tsowell@saa-sds.org)
Cathy Bennett, Learning Specialist (cbennett@saa-sds.org)
Lee Johnson, Learning Specialist (ljohnson@saa-sds.org)