Back
If You Dream It, You Can Be It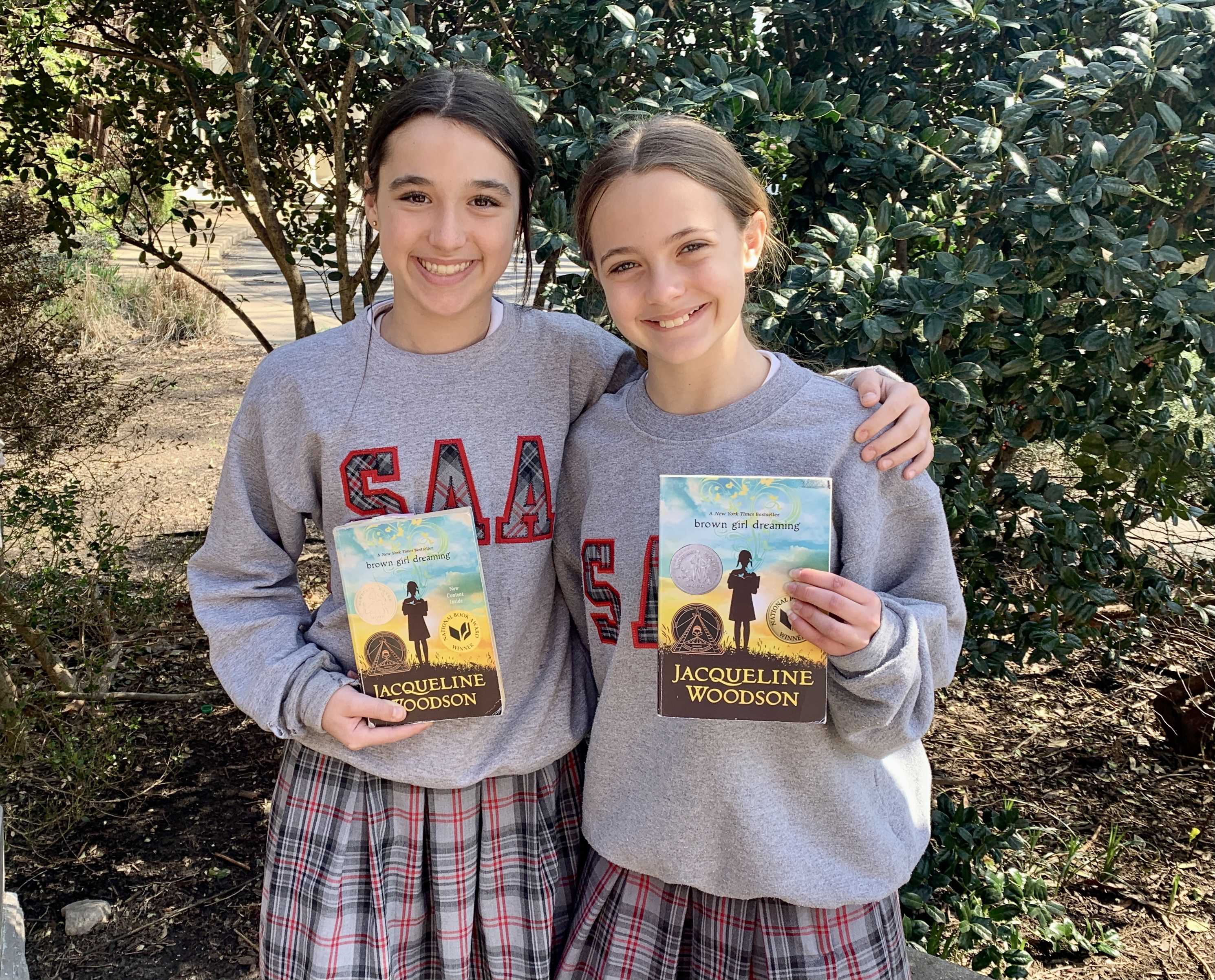 "Be who God meant you to be and you will set the world on fire"-we quote St. Catherine a lot- but how does a student, particularly in the Lower School, figure out who she or he is and who God wants them to be? It is a concept that we, as adults, quite often struggle with.

Each year, what could be viewed as a typical book study in Kelly Healy's sixth grade class becomes a study in identity. Brown Girl Dreaming, a memoir by Jacqueline Woodson, is written as a series of poems. This award-winning book of verse discusses the author's childhood as an African American growing up in the 1960s in South Carolina and New York and her search to find "her place" in the world.

As the girls read the book of poems together, they are challenged to look at their individual identity, and to own it. What is their ethnic/family/community identity? Their faith identity? What are the strengths and challenges that define their identity as a student? How does their identity impact others?
When asked why she continues to teach this memoir each year, Mrs. Healy shared "Jacqueline Woodson dreamt of being a writer, however she faced many challenges both academically and socially. Despite her many struggles, she never let herself be discouraged, and her dream was realized. I want my students to begin to understand who they are, and to truly believe that if they dream it, they can be it."
Sixth grade student Millie shared her experience of working through the book, "As you read through the poems and discuss them, you really start look at yourself and your life so far. You realize things like the little words your parents use and have used have had an impact on you. Also, the author showed us how to always look at the bright side. Life can be hard, but there's always good that will come out of it."
Classmate Camille added, "We started by looking at 'where I am from' and then we shared where we are all from as a class. Each of us is different and comes from different things.
The author wrote a lot about how the people around her lifted her up. In class we talked about how we can do that for other people."
Both girls enjoyed their first experience in studying a book of poems, and they loved writing their own 'Where I Am From' poems and personal haikus. They also appreciated the interdisciplinary approach Ms. Healy uses with this study. One of their last projects was to build a timeline, matching up events in the author's life with the historical events taking place at the time.
You often hear "to love others, you must love yourself," but truly, one of the first steps in understanding others is to understand yourself. Through self-awareness we can identify and use our gifts for the betterment of our world-and be who God meant us to be.
As a school, our mission is to help develop our students' emotional maturity, while encouraging social responsibility and awareness. Projects such as the Brown Girl Dreaming book study guide students as they learn to respect and appreciate each other and learn to love each other as individuals.