Back
Annual St. Columba Adventure Builds Brotherhood and Sisterhood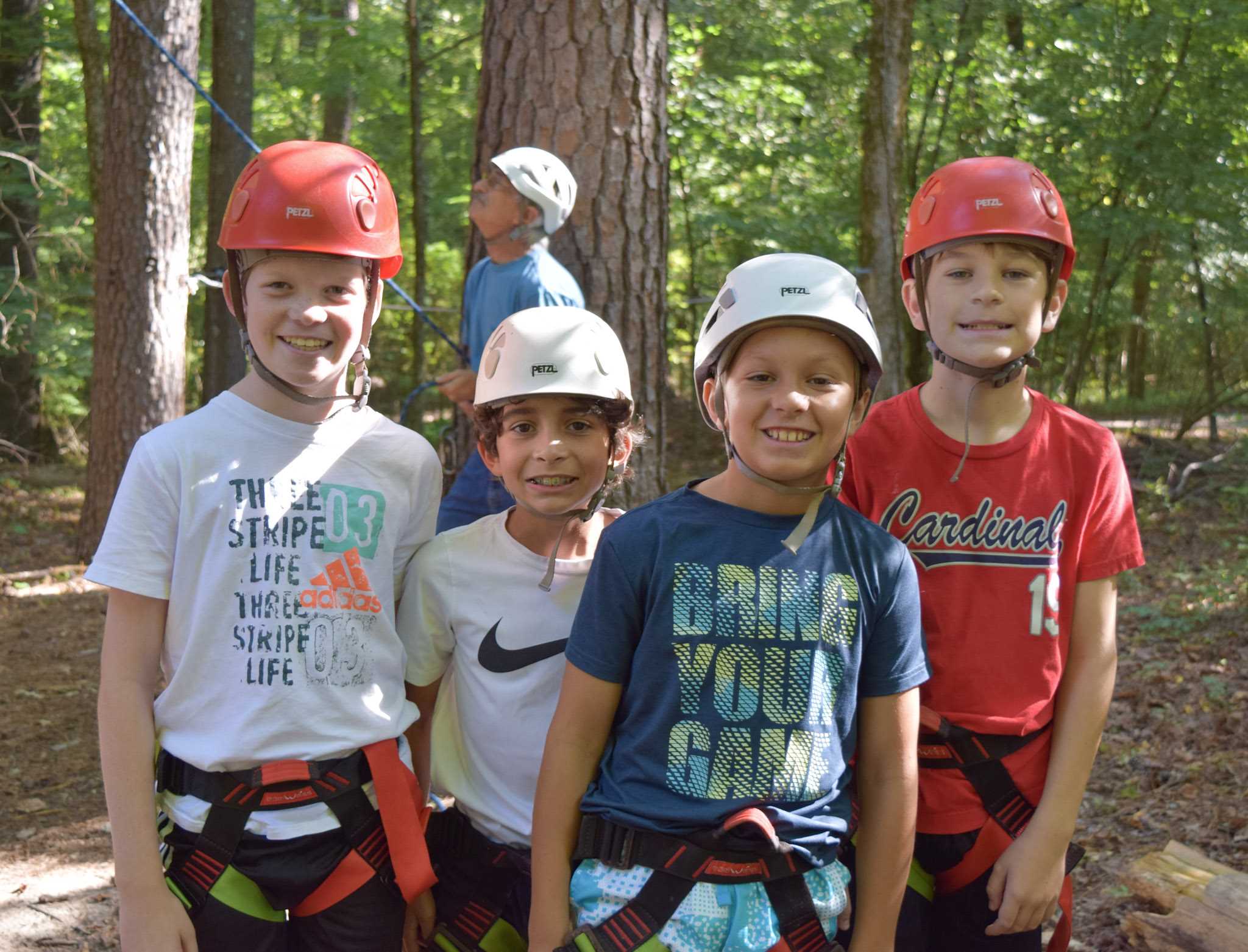 Research has shown us that by heading outside and learning in nature, kids improve their emotional, intellectual, and behavioral development. Outdoor learning fosters the development of creativity, problem-solving, independence, and confidence.
In the case of the annual St. Agnes and St. Dominic 5th and 6th grade St. Columba fall outdoor adventure, the learning goes a step beyond personal development--challenging the classes to work as teams and to utilize the strengths and personalities of each other to succeed. In this way, these students kick off the new school year building bonds of brotherhood and sisterhood.
SAA sixth grade teacher Kelly Healy shared, "Our goal is for the students to leave St. Columba believing and understanding that together, we can do things we'd never dream we could do. We want them to be proud to belong, as a member of their class and SAA-SDS."
For our 6th grade students, the adventure begins at 5:00 p.m. for an overnight stay at the St. Columba lodge. They have social time together, swimming, watching movies and making smores. The 5th grade classes join the next morning, and each group rotates through a series of activities: teambuilding exercises, high ropes courses, ziplines and the infamous "tree hugger" challenge.
Working collaboratively can be tough at first. Sixth grade teacher Jacob Reeves explained, "It takes a while for the boys to see the importance of teamwork. At first, most boys just want their opinion heard. But when the boys see that not listening to each other only leads to failure as a group, they are more receptive to listening."
SAA 5th grader Nadia definitely learned the importance of working together during the teambuilding activities. "We learned good lessons about being patient and listening to each other. We learned how to be cooperative to get things done," Nadia shared.
Each activity challenges them physically and mentally. "Though there were definitely points where they struggled with fear or discomfort, it was incredible to watch them support each other and encourage one another to overcome those struggles," added Dean Adam Woods.
For Kaleb, SDS 6th grader, the overnight stay and all of the challenges were exciting. "This was a new experience for me. We watched movies and made smores. We got to know each other better. We also learned a lot about our comfort zones with all the challenges."
The weather was perfect for this year's adventure, and the energy was contagious. It was fun for the students to see the chaperones get involved too-Mr. Reeves dominated the tree hugger, and the girls even got Mrs. Healy on the zip line! Mr. Reeves summed it up best, "We had a tremendous time. It is always my favorite part of the year!"