Back
Bringing Tennessee History to Life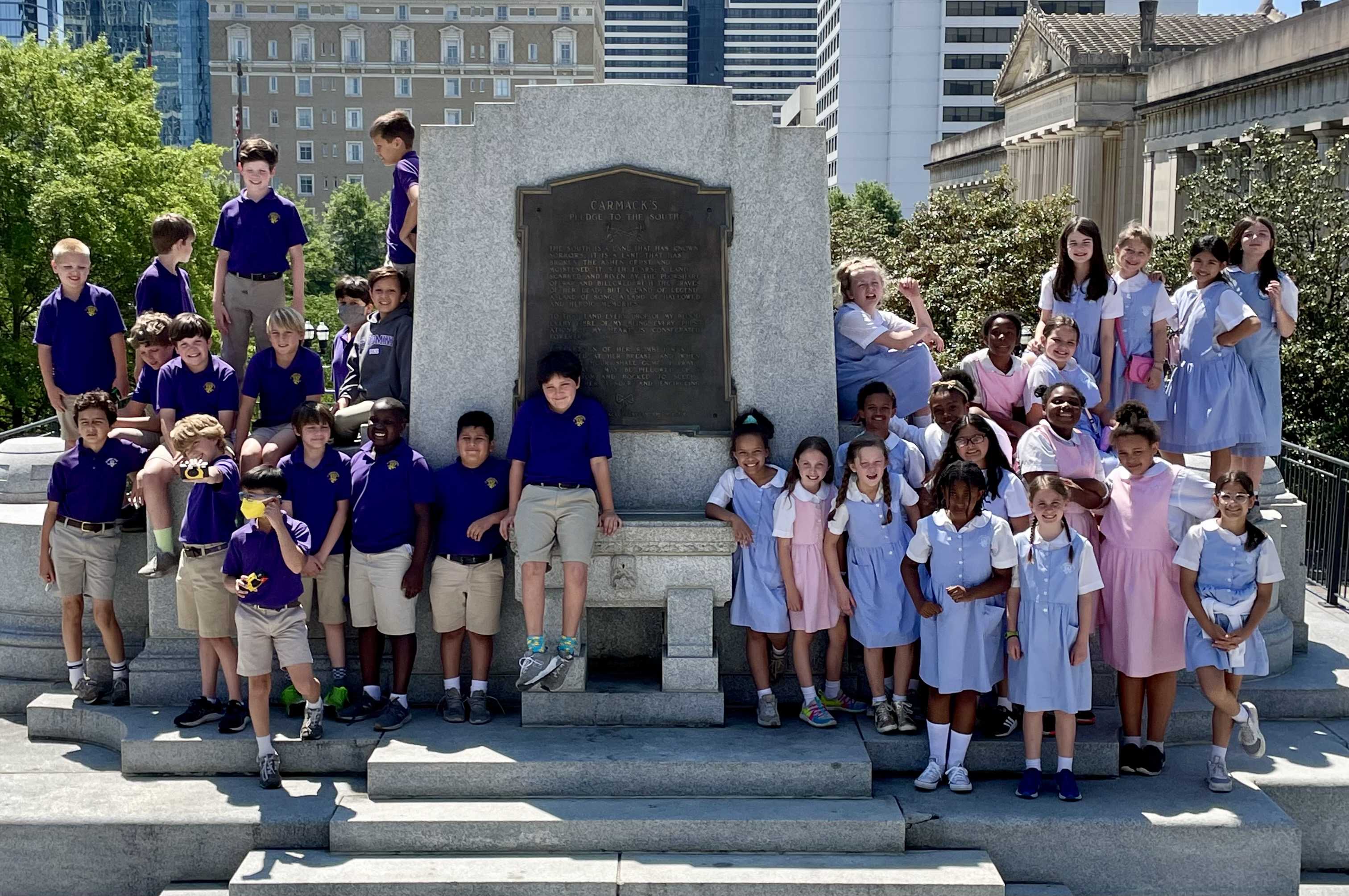 Bringing Tennessee History to Life
After a two-year hiatus, our St. Agnes and St. Dominic 4th graders were able to travel once again to Nashville on the annual class trip. This field trip, which began in 1995, is an extension of our Social Studies curriculum which covers Colonial America through the Reconstruction, American presidents, and the states.
While in Nashville the students participated in guided tours of the Tennessee State Capitol Building, Belle Meade Mansion, and Andrew Jackson's Hermitage. They learned more about the history of our state and the lives of many people who contributed to its growth and development. They also got a first-hand look at where our modern lawmakers work.
"During the tour of the Tennessee State Capitol students have an opportunity to learn more about our state government and to experience the feeling of being in the rooms where senators and state representatives debate and vote on our laws," said Katie Marking, SAA 4th grade teacher.
SAA student McKenzie Powell said, "We actually got to see the Governor's office and other offices. We were surprised when they told us that there are also historical people buried there!"
When asked, most of the students chose the visit to the Hermitage as their favorite part of the day. SDS student Aiden Cannon shared, "I really liked the Hermitage tour. It was cool to see all of the rooms, even the room Andrew Jackson slept in." SAA student Mia Flegle agreed "I liked seeing all of the antiques in the rooms. We saw things that Andrew Jackson actually touched and used."
"Visiting the Hermitage gives the students a chance to visit a presidential home and learn more about the life of Andrew Jackson. It really brings him to life for the students and makes them feel connected," said SDS 4th grade teacher Sarah Hamer.
We are thrilled that our students had the opportunity to spend this time together and take their learning outside of the classroom. Even the fun and fellowship of the bus ride is something special that they will remember. SDS student Christian Clark told us "I really had fun on the bus ride there. We go to hang out with our friends and watch a movie."