Back
SAA Alum is NCAA Champion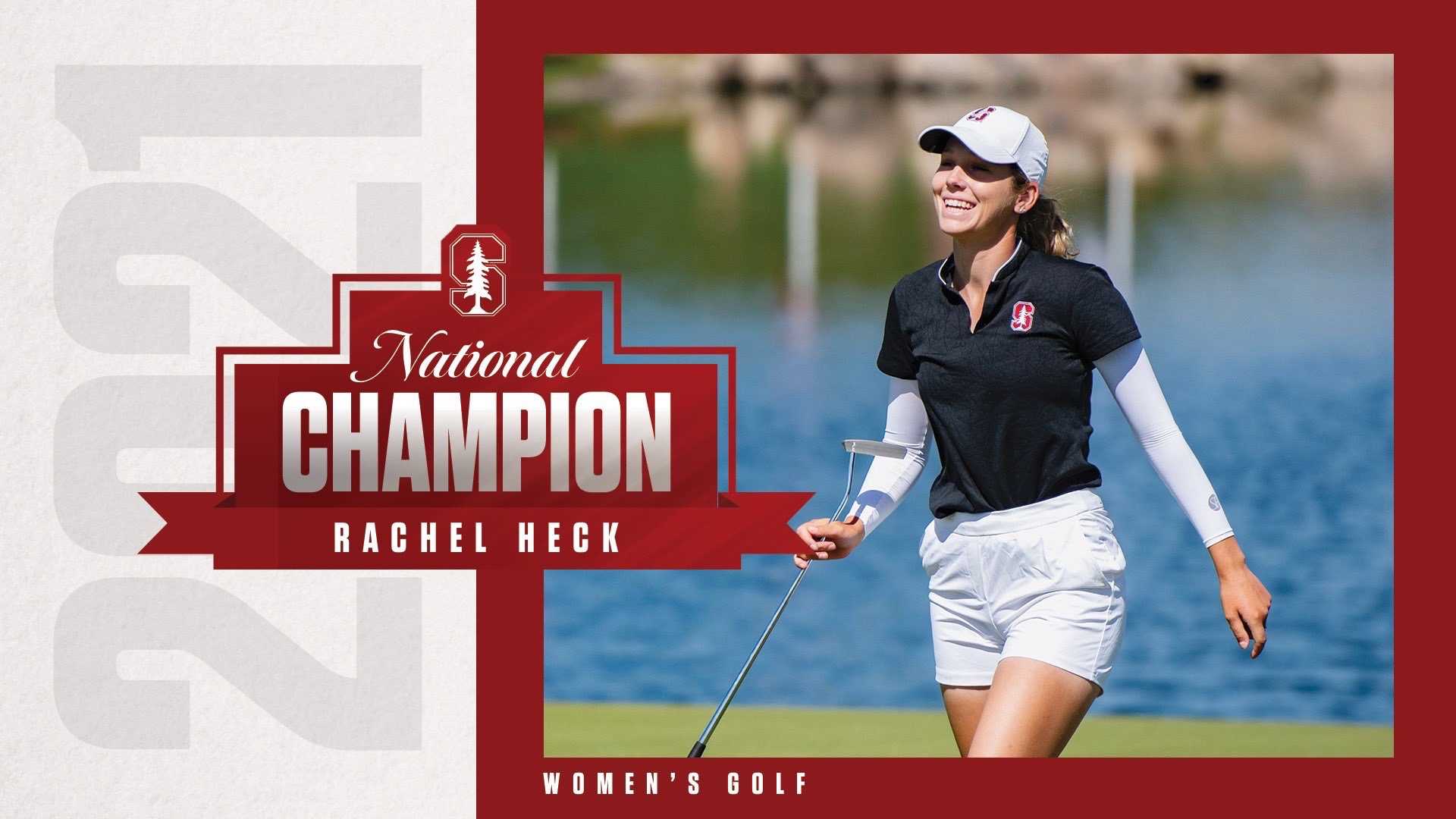 St. Agnes Academy alumna Rachel Heck, Class of 2020, won the NCAA Division I Golf championship at Grayhawk Golf Club in Scottsdale, Arizona this week. A freshman at Stanford, Rachel, became only the third player in history to sweep the postseason by winning conference, regionals and nationals.
We are so proud of this amazing Star and look forward to watching her career!
Click here for more on the story from GolfWeek.
Heck to Play in US Women's Open.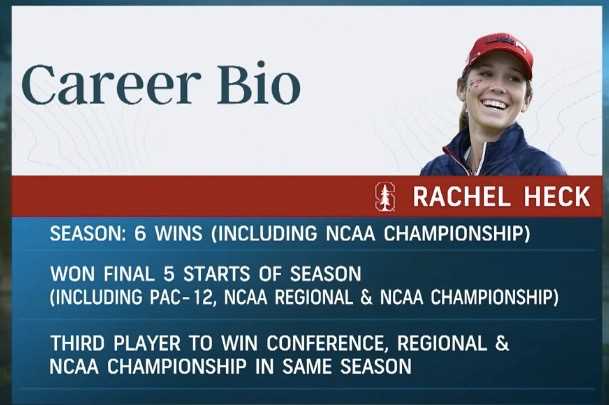 Click to watch an interview with Rachel.
Rachel's Golf Accomplishments Prior to College:
Five-time AJGA Rolex All-American
Two-time USA Today high school Golfer of the Year
2020 U.S. Women's Amateur medalist
2019 LPGA ANA Inspiration competitor
2019 Junior Solheim Cup champion with Team USA
2018 LPGA Evian Championship's youngest competitor at age 16; made the cut and finished T44, lowest amateur
2018 Junior Ryder Cup champion with Team USA
2018 AJGA Polo Golf Junior Classic champion
2018 Kathy Whitworth Invitational champion
2017 Rolex Junior Player of the Year
2017 U.S. Women's Open's youngest competitor at age 15; made the cut and finished T33
2017 AJGA Rolex Junior Girls champion
2017 Junior Solheim Cup champion with Team USA
2016 Bubba Conlee Invitational champion
Has played multiple events with fellow classmate Sadie Engelman, winning the 2018 Greenwood Cup as partners and making it to the semifinals of the 2019 USGA Women's Four-Ball Championship
Thirteen Top-5 finishes in AJGA Invitationals
Five-year varsity golfer who played on the team from eighth grade on
Five-time state champions as a team
Four-time state champion as an individual
Four-time individual regional champion
Memphis Commercial Appeal's Female Golfer of the Year (2017-19)
Memphis Commercial Appeal's Female Athlete of the Year (2019)