Back
Let the Games Begin!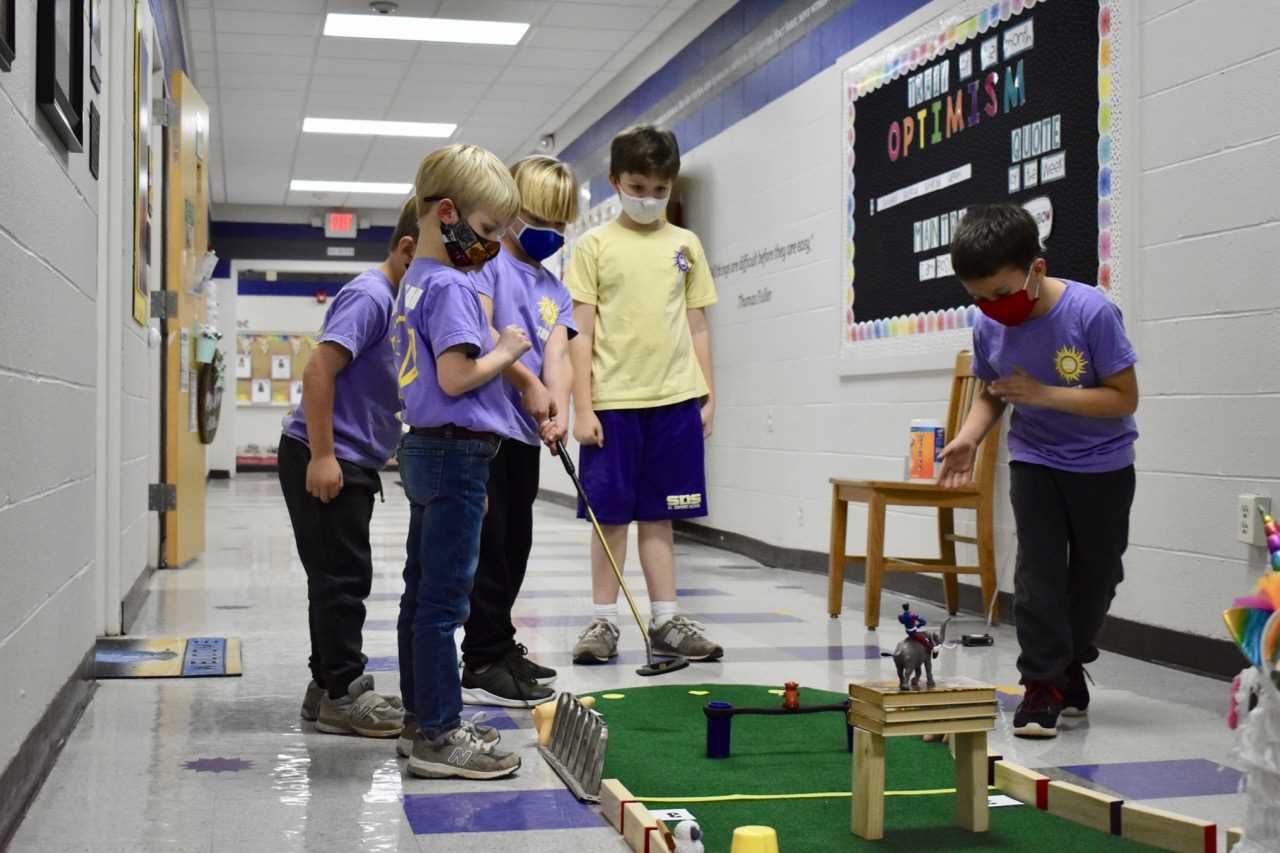 Working together in the classroom, competing on the playing field, or serving together in the community, our St. Agnes and St. Dominic students are united by a special bond of sisterhood and brotherhood.
Our Lower School big brother/little brother and big sister/little sister events, typically scheduled throughout the school year, are an important part of nurturing these relationships and connecting our community. Due to COVID-19 and the need to keep students in cohorts, many familiar events were cancelled for this school year including lunches, field trips, and Flashlight Fridays.
The question soon became, how would we foster cross-grade interaction and celebrate each other? How could we boost morale and create opportunities for fun and excitement? The ways in which we promote sisterhood and brotherhood needed to be reimagined.
From these discussions arose the Purple & Gold and Blue & White Cup! The Cup is a yearlong competition amongst our Kindergarten – 6thgrade students. The students are divided into two teams: purple and gold teams in SDS, blue and white teams in SAA.
Dean Chris Burke describes it as "competition within a cooperative framework." The students work collaboratively in academic endeavors, service challenges, and athletic events, with teams earning points at the completion of each matchup. This is a perpetual cup, in which the teams with the highest point total at the end of the year will be declared the Cup Winner.
In January, the boys enjoyed a putt-putt style golf competition in the SDS building, while the girls participated in a life-size Hungry Hungry Hippos game in the gym.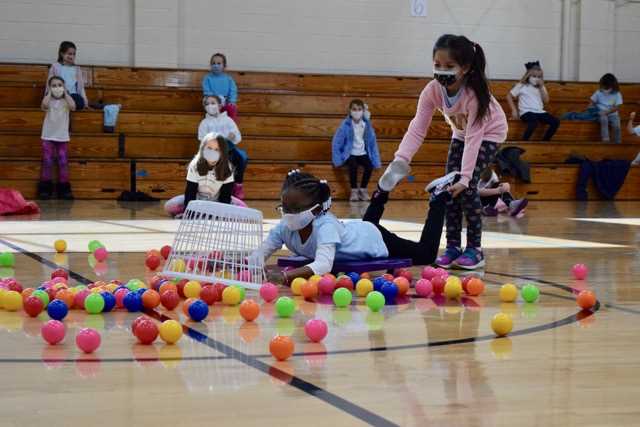 The most recent Cup activity was the "Souper Bowl" canned foods drive for St. Vincent de Paul Food Missions. In total, our K-6 families donated 2,150 food items! Several events are planned for the boys and girls in March and April, giving the teams an opportunity to earn additional points before the trophies are awarded during closing ceremonies in May.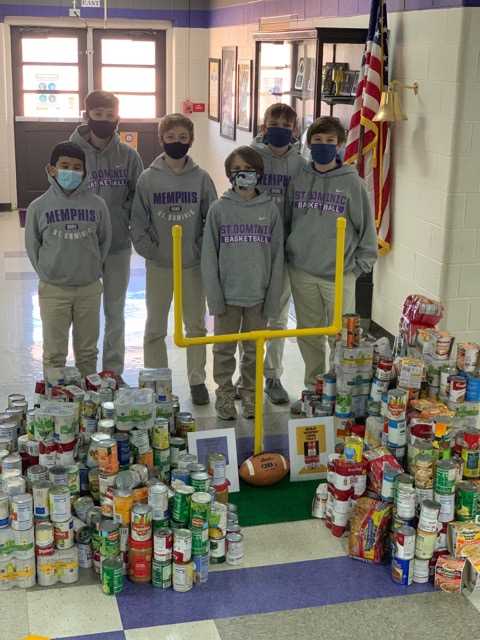 "It has been really fun to the watch the students support each other and cheer each other on, even if they are on different teams," said St. Dominic School counselor Rosa Tutor. "They love it! They are learning about healthy competition and sportsmanship."
Even under current restrictions, we are still finding ways to put relationships first and stay connected on our campus.