Back
Shining a Light on . . .Lee Johnson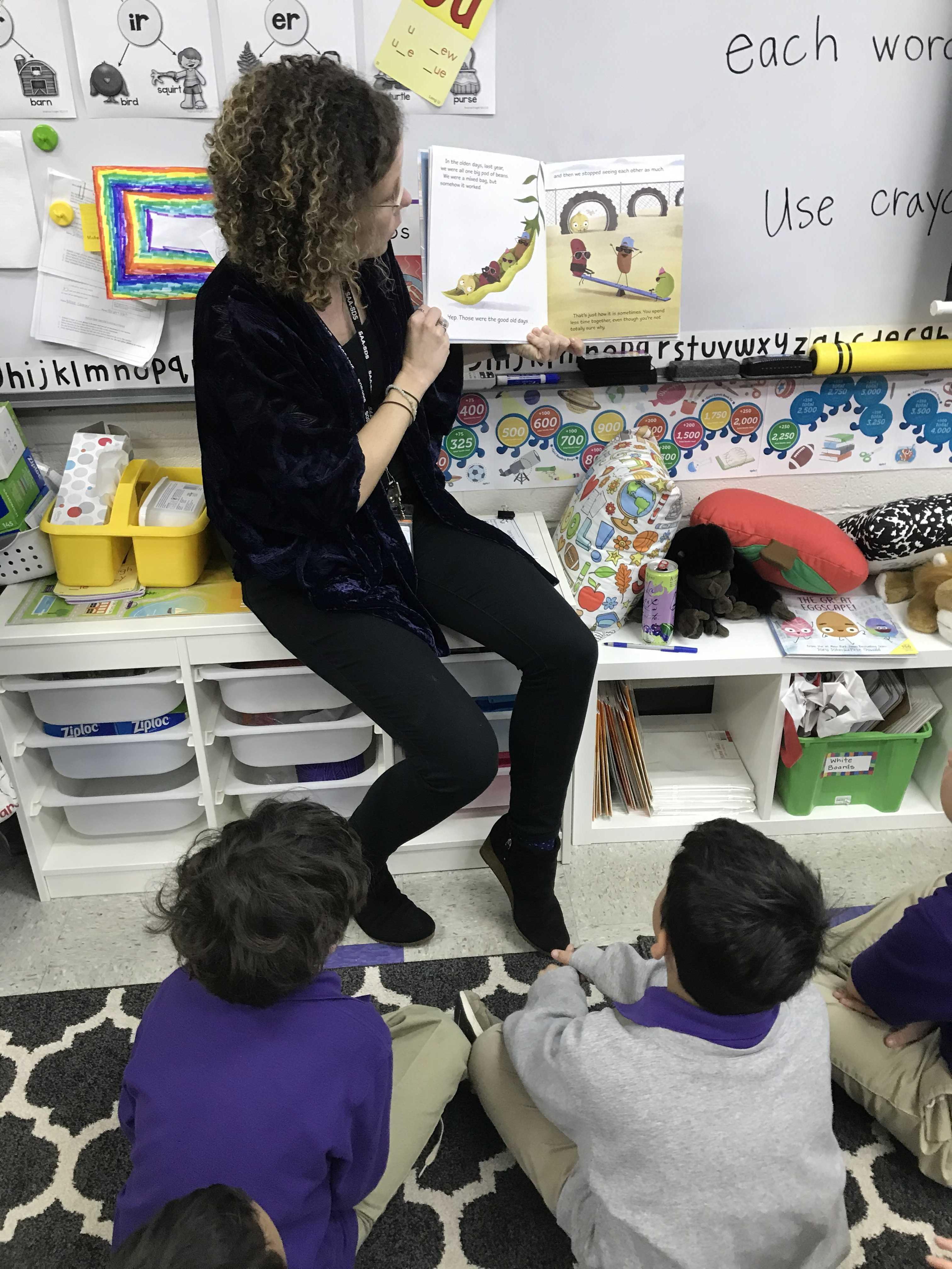 St. Agnes Academy-St. Dominic School is blessed to have three full-time learning specialists on our campus in the Lower School. These specialists work collaboratively with our classroom teachers as they empower each student to be successful.
One of our gifted specialists is Lee Johnson, K-6 Reading Specialist for SDS, who is in her third year at the school. As Reading Specialist, Miss Johnson provides strategies for teaching and supporting students in the literacy skills needed to learn to read, read to learn, and comprehend.
She works alongside our classroom teachers to identify the literacy needs of students, to set learning goals and targets, and to problem solve with teachers as they develop best practices for the continuous academic growth of each student. She also maintains close relationships with individual families so she can share students' progress throughout the year.
Please take a moment to get to know Miss Johnson a little better:
How would you describe your role here at SAA-SDS?
I work in small groups and one-on-one to help with building phonemic awareness, phonics, reading fluency, and writing. I work with the classroom teachers to identify needs and help design specialized instruction. I also have the privilege of working with students outside of the classroom as assistant cross-country and track coach.
What do you hope to accomplish in your job?
"I want to be able to get students from where they currently are to where they need to be, while also building their confidence."
What do you enjoy most about your job?
"I enjoy really getting to know my students. It is rewarding to build that relationship and watch them succeed."
What is the most important life lesson you want students to learn?
To "Just Do It!" I know that's a clichéd slogan, but it's a good one. Just beginning a hard task is the most important step!
The Dominican Pillars of Study, Prayer, Community and Service guide daily life on our campus. Talk about one of the pillars and how it impacts you personally?
Service is very important to me personally and is something I feel called to do. I frequently volunteer at my church and at races hosted in Memphis. Last summer I volunteered at Spay Memphis, a local organization that provides affordable spay and neuter services to the community. It was fun and rewarding. I love animals!
What are you grateful for?
I am grateful for the loving community here at St. Agnes-St. Dominic.
What are your interests outside of the classroom? What are you particularly passionate about?
I love to run!