Back
SUNS Read!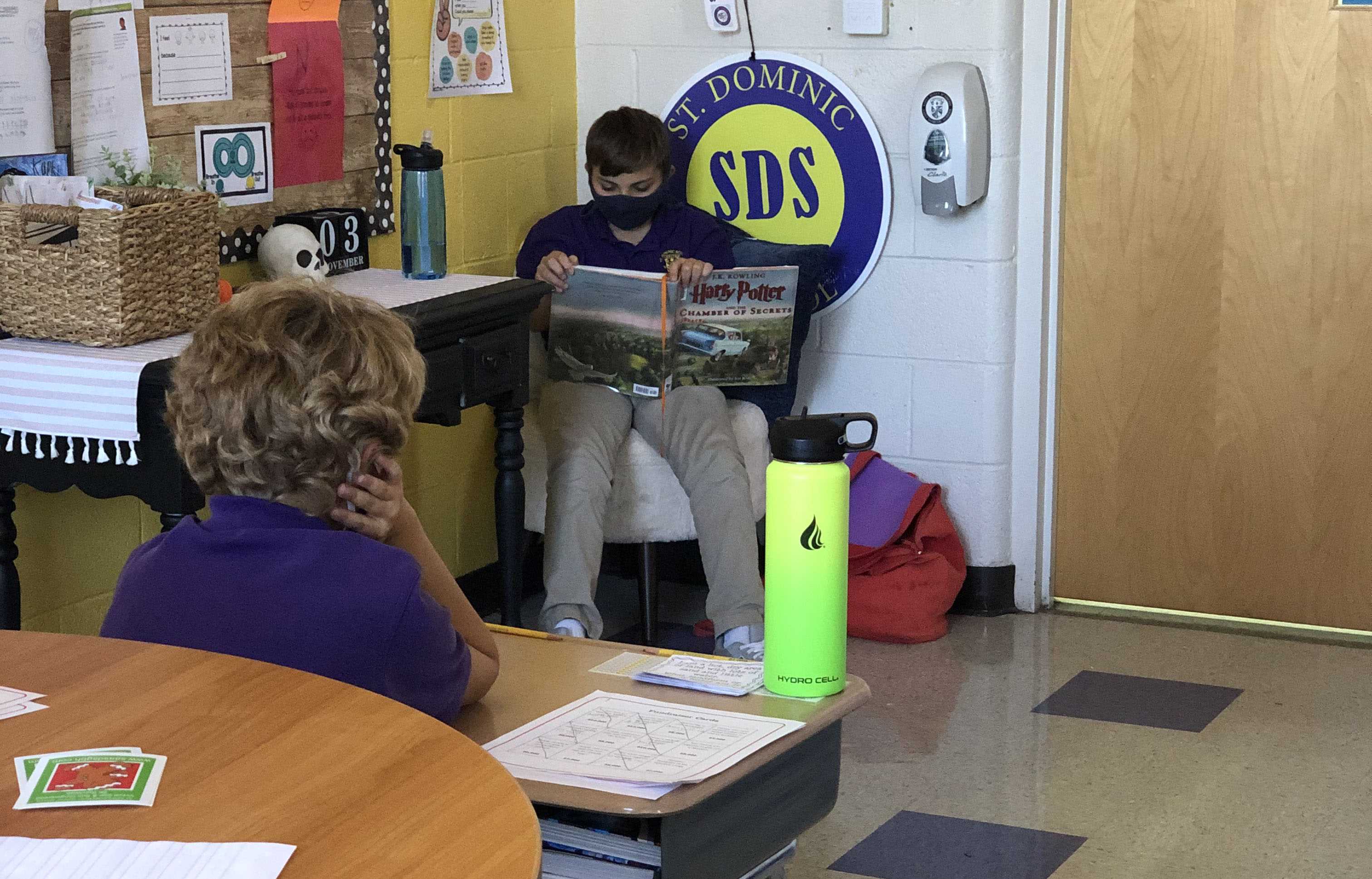 St. Dominic School has always valued the importance of independent reading for boys. Research has shown, time and again, that independent reading has a profound effect on comprehension, fluency, and understanding of the material being read.
In an effort to promote reading Dean Burke developed SUNS Read, a daily, twenty-minute time period dedicated to reading in the classroom.
"This can be a time for independent reading or being read to 'just right' books," said Dean Burke. "This time was intentionally built into their schedule for reading to encourage our boys to read more. Additionally, the homework expectation every night for our Suns is to read, read to, or read with someone for twenty minutes from their independently chosen book."
SDS 6th grade teacher Alison Garibaldi said the teachers have given the boys many suggestions for reading: classic novels, nonfiction and historical nonfiction, sports magazines, cooking magazines, and "how to" books. They can bring anything that sparks an interest in them.
"It is great to see boys picking up actual books, slowing down their pace of life, and enjoying their personal time reading," said Mrs. Garibaldi.
Later this semester Mrs. Garibaldi will attend a class entitled Boys and Reading, offered through the International Boys' Schools Coalition. This program will review current research, provide ideas for engaging boys in reading, and give tools for developing programs that encourage boys to read. After completion of the class, Mrs. Garibaldi will share what she has learned with the other St. Dominic faculty members.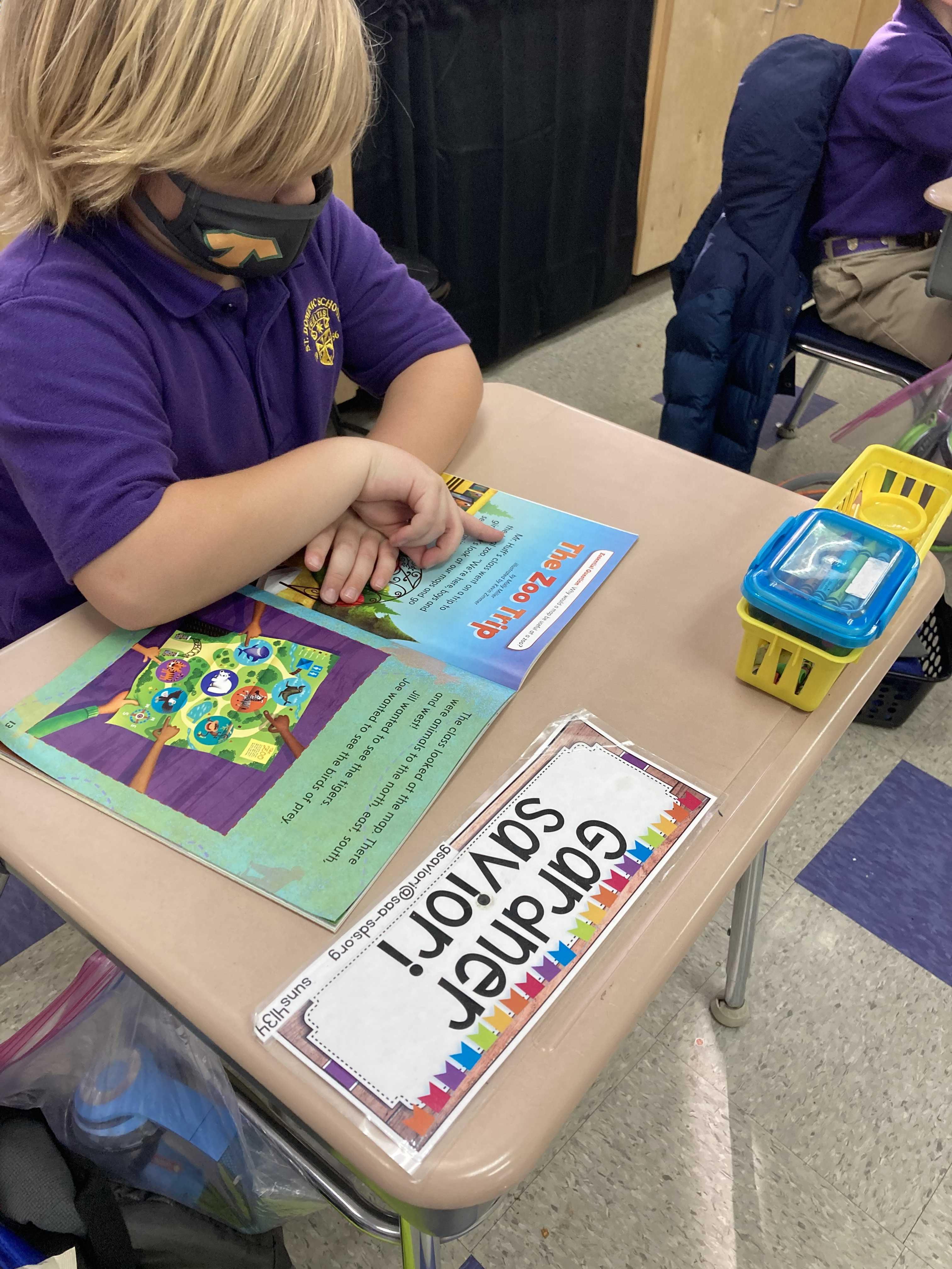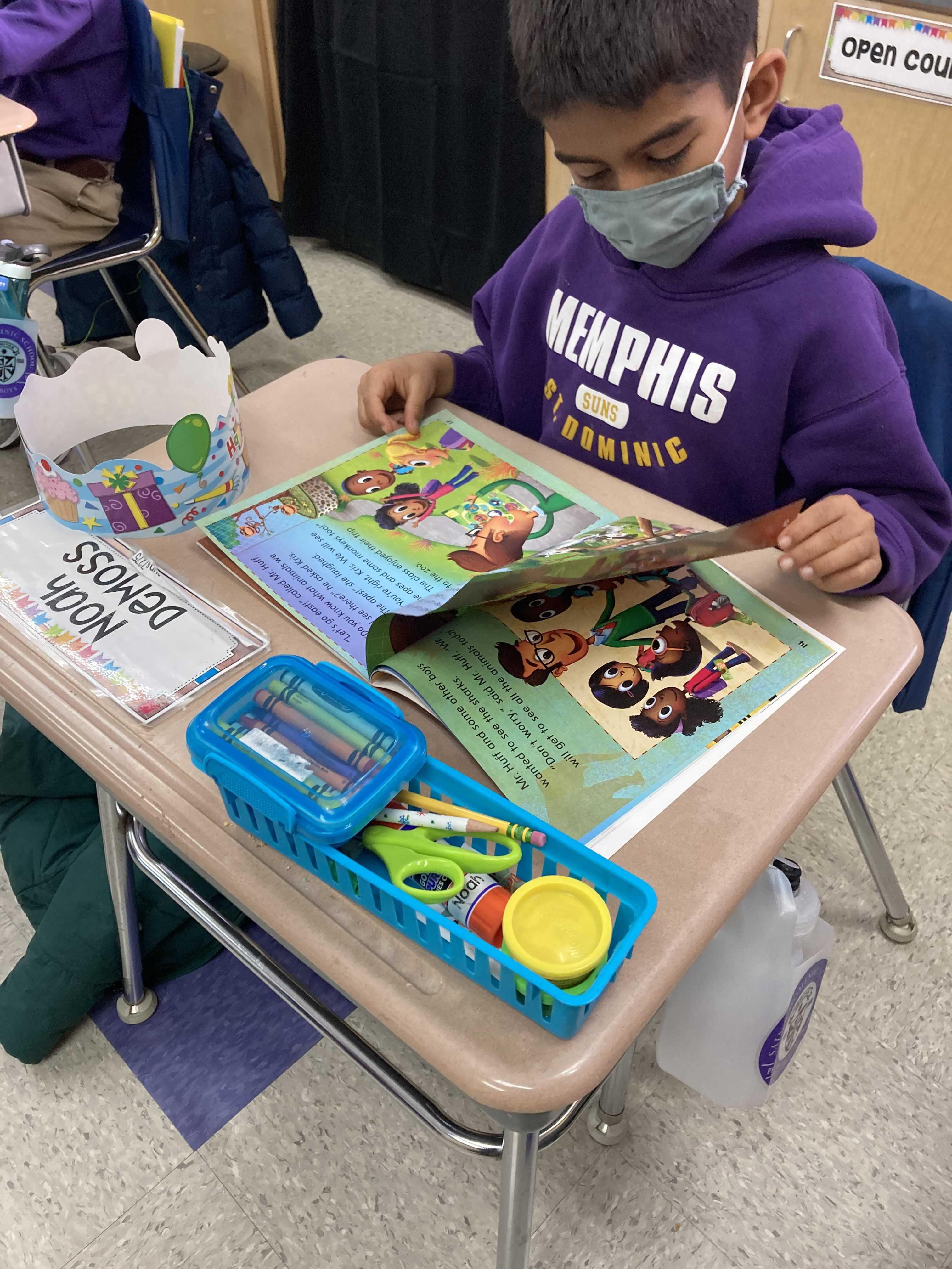 While Suns Read is primarily about independent reading, St. Dominic teachers have the freedom to experiment in their classrooms - to mix things up so that the boys stay actively engaged. Third grade teacher Alyson Kapki invited 6th grade student Duncan Soldan to come to her class as a guest reader. Having reading role models such as an older student like Duncan, a teacher, principal, or parent, can go a long way in supporting the independent reading of boys.
Duncan visits the 3rd grade class two to three times a week to read the Harry Potter series with the boys. "My students will ask just about every day if Duncan is coming to read today. We love having him read to us, and it's something for us to look forward to each week," said Ms. Kapki.
When asked how he felt about SUNS Read, Duncan shared: "What I like about Suns Read is that the whole class can take a moment of silence and share with each other or stay where they are and release any tension and read." Reading can be a relaxing and healthy form of escapism in crazy times. We should all follow the Suns' example, and read!