Back
PROFILE: Jennifer Lovelace, US English Teacher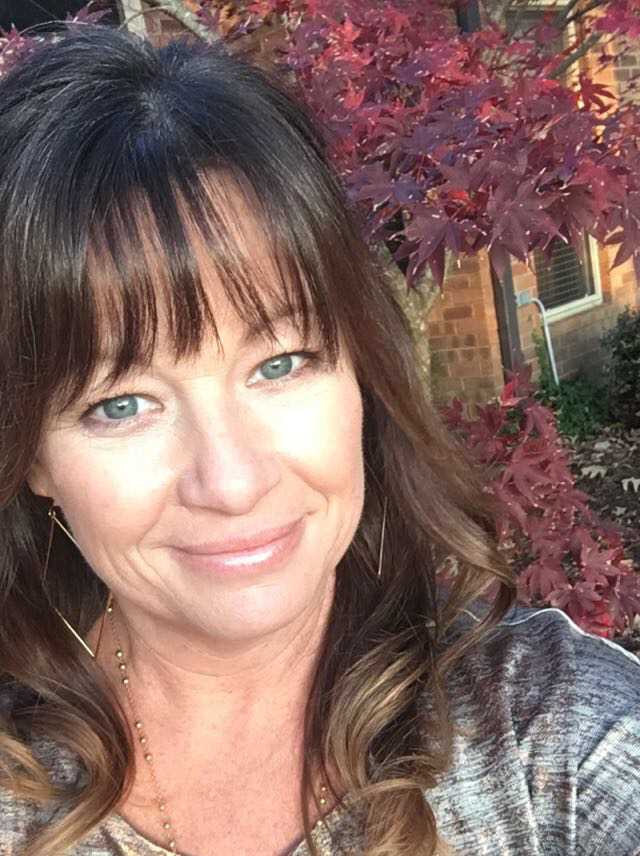 What do you love best about teaching at St. Agnes?
" The girls" bring me so much joy. They give my life such a strong purpose. The responsibility of nurturing the hearts, minds, and souls of these young women is humbling and wonderfully challenging.
Why did you want to become a teacher?
It seems to me—upon reflection—that the teaching profession actually chose me. I 've always loved reading and writing (including punctuation, grammar, vocabulary!) and sought advanced degrees so that I could keep growing as an academic and as a person. After teaching at the college level, I knew I felt at home in a classroom. It's where I could be myself. I also knew teaching was a noble profession that would require me to constantly grow, change, and adapt in order to engage with students.
What do you hope to accomplish as an educator?
Pat Conroy asks in The Water is Wide, What could I teach them or give them that would substantially alter the course of their lives?" I often think about that question. Each student needs something different, but I want students to leave my class with confidence in themselves as readers, writers, and thinkers. Beyond the academic, I want them to believe deeply in their own worth and in their God-given uniqueness, to believe that they are enough just as they are.
What are some of the ways you bring lessons to life?
With variety. Each day, each year, I make changes. A Greek tragedy? Let's act it out with gusto, complete with togas and swords. A summer reading book? Let's Skype with the author or create a video book review. Grammar? Let's use an interactive and slightly sassy website with funny sentences. Romeo and Juliet? Let's collaborate, film, and edit a movie trailer or create a funny meme. Reading and writing invite us all to reflect on the world, others, and ourselves and we do that a lot in my class.
How do the Dominican Pillars of Study, Prayer, Community and Service inspire life at SAA-SDS?
The simplicity of these four words keeps me focused on what matters most. We can build our lives on these values and virtues whether we are Catholic or another denomination. Finding the balance of this actions to study, to pray, to be a part of something greater than ourselves, and to serve others&mdash is the path to fulfillment.
What makes the SAA English Department unique?
The colleagues I work with the English Department are so smart, creative, well-respected, and devoted to excellence. They believe in the value of the life of the mind, they are passionate about their craft, and they help students navigate both the study of English and life as teenagers. Literature offers us a chance to discuss timeless values and truths, and that is a conversation that we English teachers love to have with students.
How do the girls benefit from an all-girl environment?
The girls can be authentic and as "big" as they want; it`s just us" in the classroom, so a girl can play the part of Romeo (Shakespeare would have loved that!), she can ask questions, she can go without makeup, she can shine brightly. The Dominican Pillar of community is epitomized in class because we create a community of readers and writers. In August as school begins, we are strangers, but by May, we are family. There is an unselfconsciousness among our students because of their sisterhood.
Tell me about your experience at the Gardner Carney Leadership Institute and how that experience impacts your role at SAA?
Last summer, I traveled to Colorado Springs for a 6-day intensive conference that focused on teaching teachers to teach leadership." The experience focused on the will and capacity to lead (for us and our students). The piece of wisdom that has influenced me most is that leading does involve getting things done, but what is most important is the process. Are our relationships with each other strengthened as we move together toward our goals? Do we reflect and offer helpful feedback? If not, we have a leadership problem. We want to help these young women develop their leadership toolbox and be more deliberate in our thinking and reflecting on the qualities of an effective leader. Our world needs them to be ready to lead, and I'm thrilled to help shepherd them.
Describe the leadership opportunities at SAA.
We have lots of opportunities for leadership through SGA, class offices, clubs, service projects, JRP, Honor Council, Calliope, yearbook, Facing History, theater, sports, and, of course, in the classroom. These young women can be leaders in their families, friend groups, churches, and jobs. After attending the Gardner Carney Leadership Institute I began a Leadership Lab with the SGA officers and class presidents. We met bi-weekly during lunch, and we focused on a leadership concept and often brainstormed new approaches for existing activities. Harnessing this girls passion, talents, and voices are key to energizing our school culture.
What is your favorite SAA tradition?
Spirit Week in all its beautiful, spirited messiness. I've helped the freshmen with their songs for the skit for the last two years&mdash, and I love watching the girls be creative and turn a popular tune into a St. Agnes anthem!
Favorite Authors?
Author of The Prince of Tides, Pat Conroy. He was a wordsmith with a big Southern heart.