Back
The Annual Fund
Many of the things we all love most about St. Agnes Academy and St. Dominic School are directly driven by gifts to the Annual Fund. Your Annual Fund gift allows us to address our highest priorities, meet unforeseen challenges and seize opportunities as they arise because unrestricted dollars can go where they're most needed.

Annual Fund contributions make a tremendous and immediate impact on all educational programs and enable the school to respond to urgent and ongoing operational priorities. Things like:
enhancing the breadth and depth of the academic and co-curricular programming that support our students' educational needs and their dreams beyond the classroom
attracting and retaining the most talented faculty and staff
outfitting our campus with greater safety and health resources for in-person learning
When we come together as a community to support The Annual Fund we provide the school with unrestricted possibilities. The more we give, the more choices the school has in what it can provide to our children. This is why we are asking you to BELIEVE in SAA-SDS and join us in giving generously to the Annual Fund.
Parent Giving
Every year, we strive for 100% parent participation in the Annual Fund. Last year, we reached 76% participation. Every gift matters – no matter the size. A high level of participation among our school families is a tangible demonstration of our community's belief in the school and its mission.
Annual Fund Development Parent Committee
2022-2023 Annual Fund Chairs
Casey and Clay Tidwell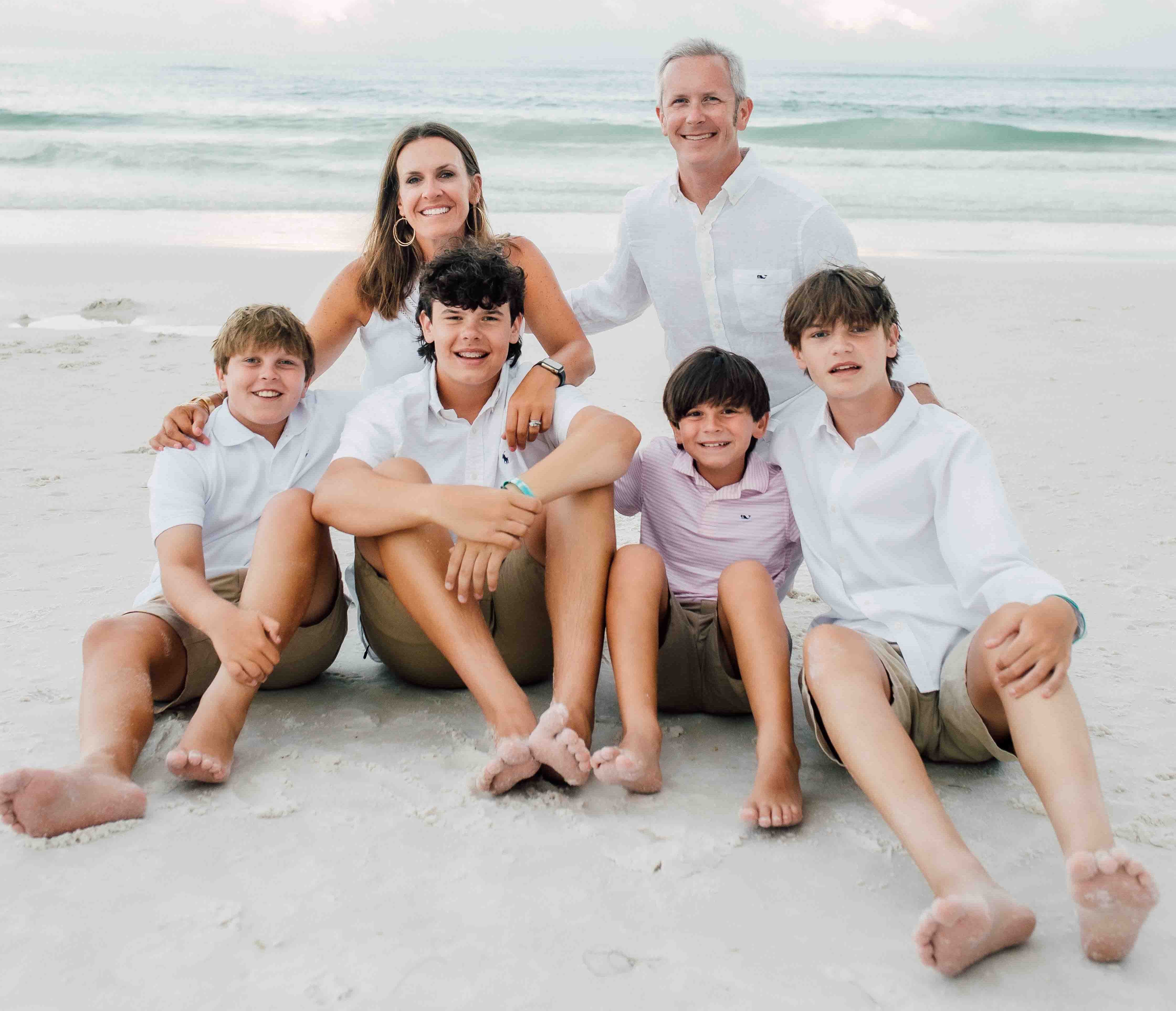 2022-2023 Annual Fund Parent Committee
PK-2-Liz and Brad Barksdale
PK-Julia and Bobby Daush
JK-Keeley and Bailey Childress
SAAK-Nina and Devin Gardner
SDSK-Sonika Colaso and Craig Demoss
SAA1-Amy and Travis LeMonte
SDS1-Jennifer and Jonathan Berger
SAA2-Ashley and Chris Bruno
SDS2-Katie and Tommy Sneed
SAA3-Elizabeth and Tom Moots
SDS3-Casey and Clay Tidwell
SAA4-Angela and Landon Himelright
SDS4-Hope and Sean MacDermant
SAA5-Forsyth and Jimmy Whittington
SDS5-Marnie and Thomas Slattery
SAA6-Leslie and Brad Hines
SDS6-Lindsay and Rit Piretti
SAA7-Beth and Matt Odom
SDS7-Elizabeth and Robert Frank
SAA8-Meg and David Bounds
SDS8-Jennifer and Craig Knox
SAA9- Ali and Michael Deutsch
SAA10-Catherine and Phillip Weber
SAA11-Katie and Jay Fik
SAA12-Tara and Scott Brady
For more information about parent giving, contact Brooke Hamilton at (901) 435-5816 or bhamilton@saa-sds.org.
Alumnae/i Giving
Alumnae/i play an important role in providing the support St. Agnes Academy – St. Dominic School needs to live out its mission.
Currently, 9% of over 4,000 living alumnae/i make philanthropic gifts to the school.
Gifts can be directed to an area of interest to you – whether it be arts, athletics, science or financial aid. You can also make your gift in honor or memory of a favorite teacher, coach or classmate.
For more information about alumnae/i giving, Alumni Engagement Coordinator, Liz Barksdale at (901) 435-5817 or lbarksdale@saa-sds.org.
"It is my hope that my annual fund participation will allow the SAA traditions of academic excellence and social responsibility to continue in our community. I hope that parents who value this experience for their children who may not be able to afford tuition may be assisted through the many programs that the annual fund supports."
Denice Pian, SAA '78
Frequently Asked Questions
Give or pledge online here. Consider setting up a monthly recurring gift to the school as a way to increase your gift!
We welcome your tax-deductible gift by check, credit card, and securities. You can also make a pledge and pay anytime before June 30.
Donate or pledge by mail:
St. Agnes Academy – St. Dominic School
4830 Walnut Grove Road
Memphis, TN 38117
Attn: Annual Fund
If you have questions, contact:
Brooke Hamilton
Director of Development
(901) 435-5816
bhamilton@saa-sds.org
Double your impact! Check to see if your company has a matching gift program.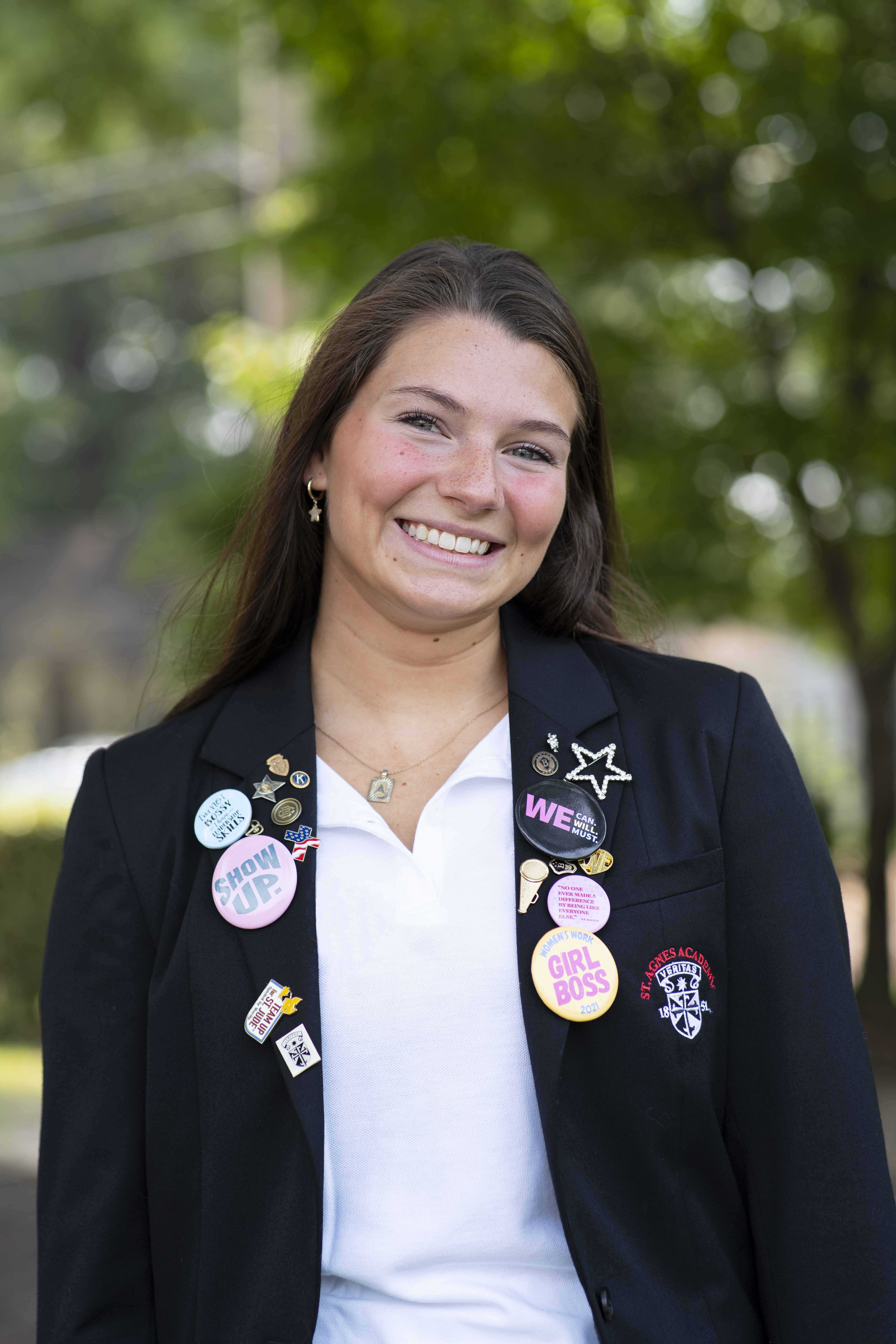 Senior, Aubrey Bubrig, St. Agnes Academy SGA President, Freshman Peer Mentor, Retreat Leader, CBHS Cheerleader, Key Club, and Beta club.
Read More