Back
Annie Carrier, SAA Class of 2008, PK2 Lead Teacher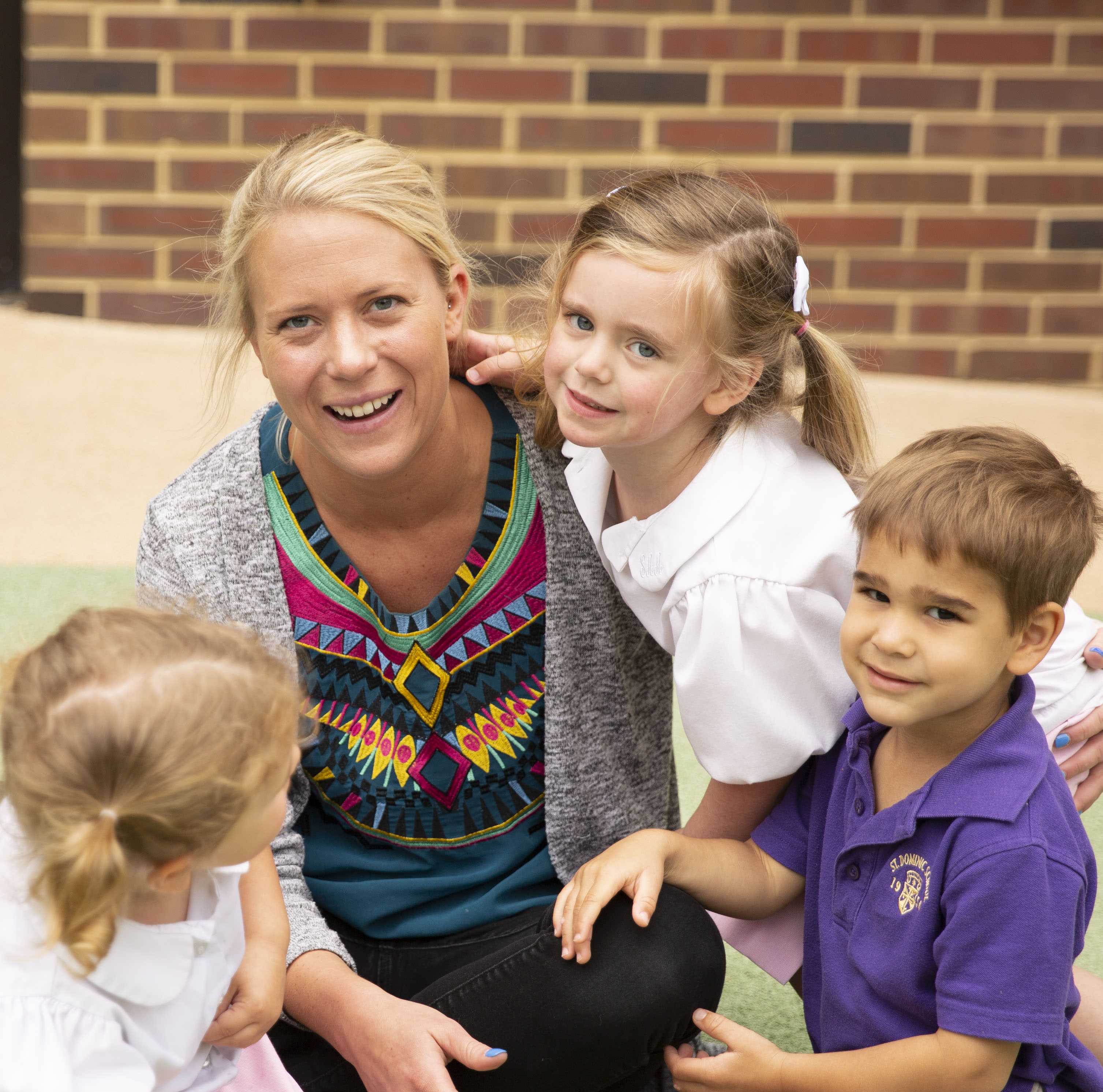 What do you enjoy about teaching at St. Agnes-St. Dominic?
I enjoy teaching at St. Agnes- St. Dominic because of the strong sense of family created by our faculty, students, and administration. I love the curiosity of my students and the opportunity to impact their love of learning.
Why did you want to become a teacher?
My inspiration to join this profession came from my first-grade teacher at St. Agnes Academy, Mrs. Markee. Her classroom was filled with so much joy and excitement. I try to implement these same attributes in my own classroom.
What do you think makes the SAA-SDS Early Childhood Center unique?
What makes our Early Childhood Center unique is our emphasis on developing the whole child academically, socially, and spiritually.
What is your favorite thing about working with the 2-year-olds?
I love that every day is new and exciting. Two-year-olds are so inquisitive and ready to learn, they are like little sponges. It makes it a joy to come work daily.
How do the Dominican Pillars of Study, Prayer, Community and Service inspire life at SAA-SDS?
The Dominican Pillars inspire the principles of service over self at SAA-SDS and the importance of hard work. These Four Pillars impact my work through the study which represents preparation; prayers are continuous; a sense of community and family surround us, and the importance of service guides every lesson.
What do you hope to accomplish as an educator?
As an educator, I hope to impact the life of my students and their love for learning.
What are some of the ways you bring lessons to life?
In my classroom, I bring lessons to life by differentiating my instruction through visual tools, music, hands-on activities, and centers. These lessons encourage involvement and imagination along the way.
You are also an aluma - what is your St. Agnes favorite tradition?
One of my favorite traditions at St Agnes Academy is our class rings. They symbolize unity and serve as a reminder of the traditions that our school represents.
Hobbies?
I enjoy traveling, exercising, and outdoor activities.