About

About

With two rigorous single-gender schools and a strong culture that cultivates young people of strong principle, the Dominican Community of Schools is a nurturing place of learning unlike any other in Memphis. Take a closer look at who we are.

Admissions

Admissions

Families can apply at any time of year for St. Agnes Academy for Girls or St. Dominic School for Boys. Learn more about the admissions process to both schools, and let us know how we can help.

Academics

Academics

With rigorous coursework, student-focused teachers, and access to leading edge technology, both of our schools are known for developing strong, high-achieving learners. Dig a little deeper into these challenging and diverse academic offerings. 

Campus Life

Campus Life

Students of all passions and talents belong at the Dominican Community of Schools. Both St. Agnes Academy for Girls and St. Dominic School for Boys offer extensive opportunities in leadership, athletics, the arts, publications, and clubs. Explore the possibilities.

Alumni

Alumni

Welcome home, alumnae/i. To so many of us, this community is more like a family—so we are eager to stay in touch! Whether you attended St. Agnes Academy for Girls or St. Dominic School for Boys, we'd love to hear where you are and how your future is unfolding.
Back
SDS Alums Achieve Academic Honors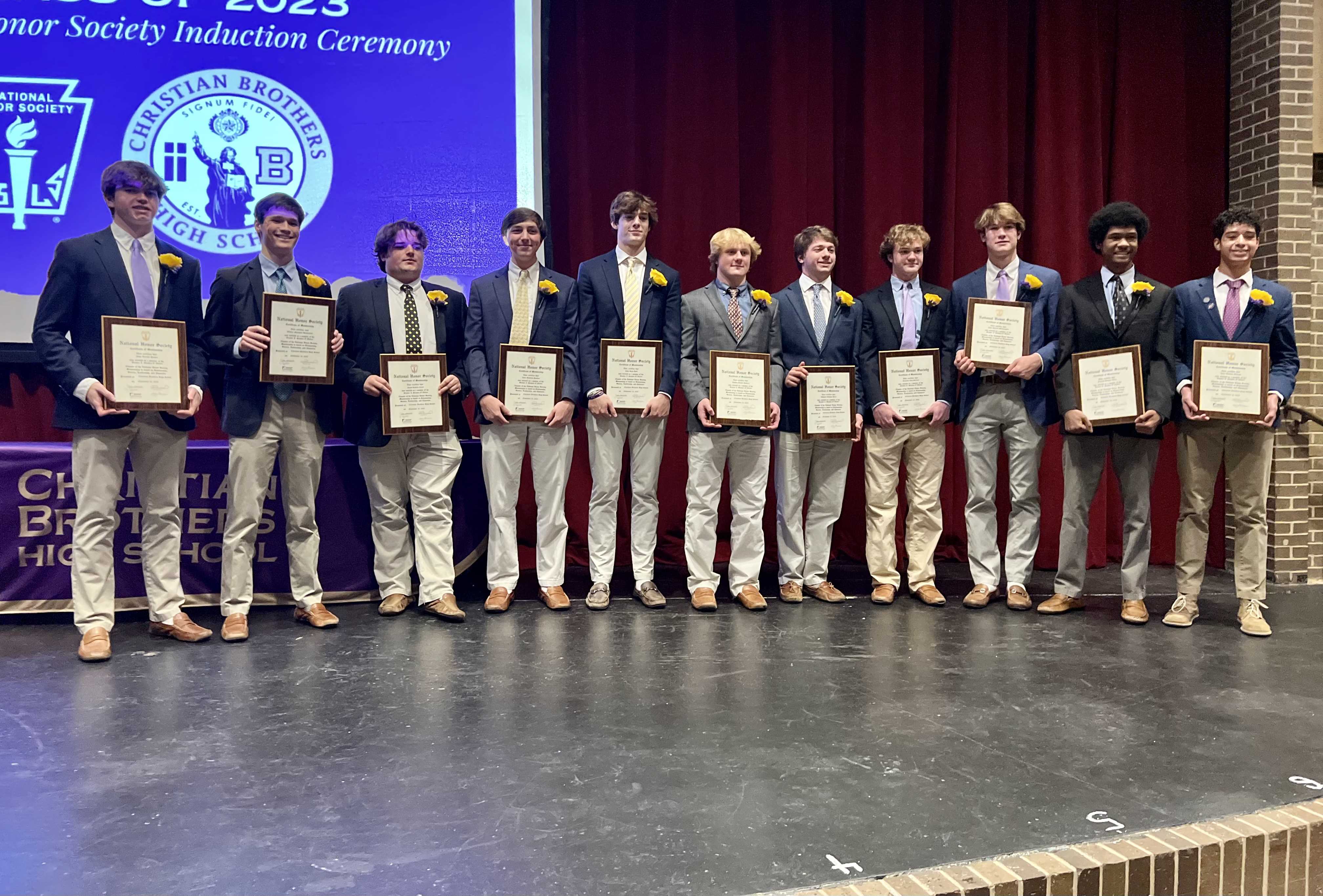 Fourteen members of the St. Dominic School class of 2019 were recently inducted into the Brother J. Stephen O'Malley Chapter of the National Honor Society at Christian Brothers High School.
The ceremony held at CBHS honored 62 seniors for outstanding academic achievements. Criteria for induction includes evidence of accomplished achievement in the areas of Scholarship, Leadership, Service, and Character. Additionally, students must take challenging courses, be active in extracurricular activities, maintain a good attendance and discipline record, exercise a positive influence on his peers, and make a significant contribution to his school, church, synagogue, and community.
Congratulations to the following St. Dominic Suns on this outstanding accomplishment:
John Barnett
Jacob Clark
Brennan Geiger
Ryan Hall
Walker Henderson
Houston McIngvale
Jack McLaughlin
Francis Ozua
Jack Pender
Eddie Perez
Henry Pietrangelo
Grayson Sellers
Josh Sellers
Jude Soefker