Back
Point of View: The SAA Costa Rica Cultural Exchange Program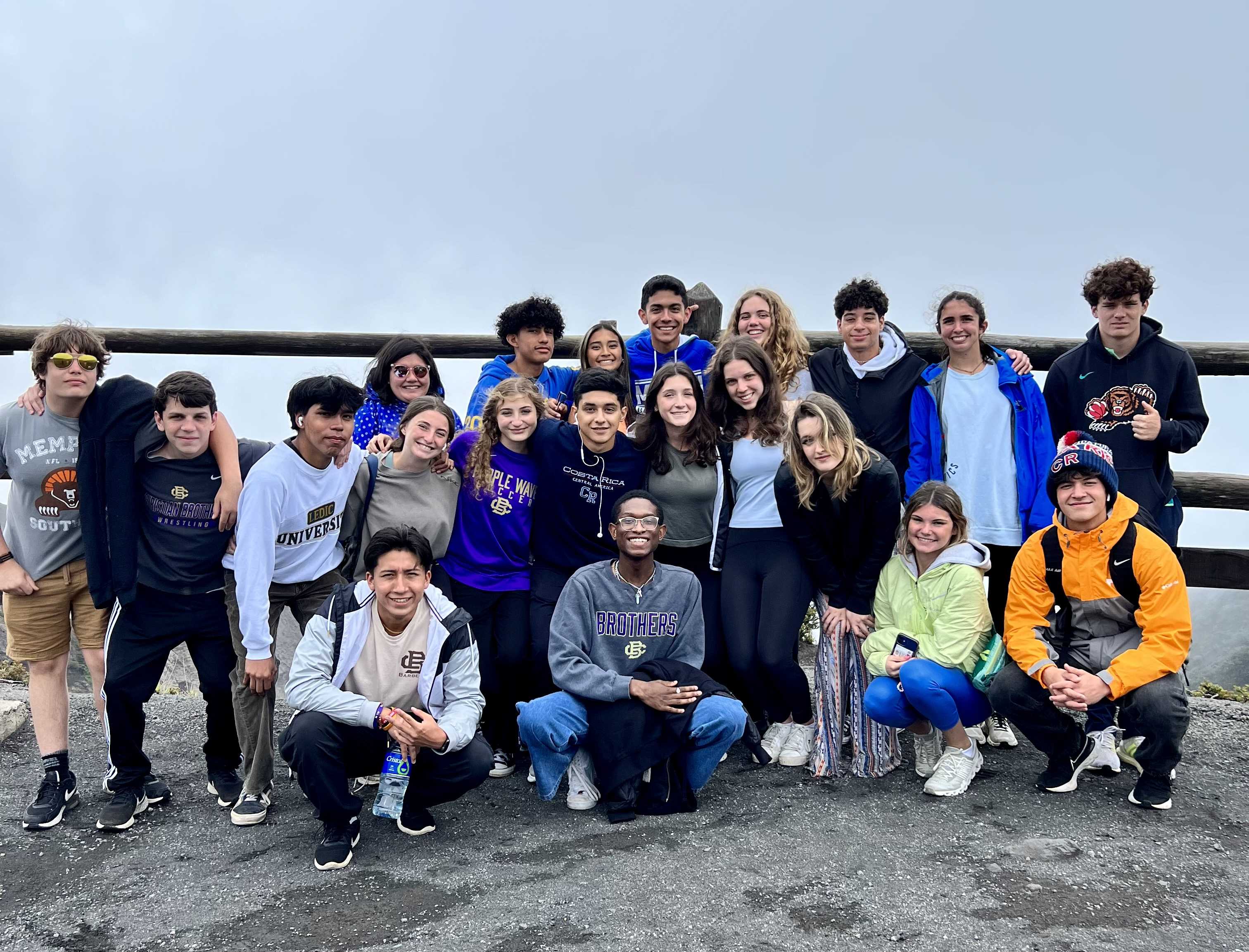 By Elizabeth Chism '24, Student Contributor
In January, 2022, with sweaty hands, shaky legs, and a pounding heart I stood anxiously waiting to see the person, for the first time, that I would be spending the next two and a half weeks with. Staring at the escalator, I watched as twenty-six people, who I didn't share the same vernacular with, descend down. At that moment, the fear of not fully being aware of what my time as a host would look like quickly filled my mind, but as soon as I met Giulia my fear was quickly replaced with excitement and joy.
Those next few weeks, I learned how to cook popular food from Costa Rica and the different traditions they have, and I was introduced to new musicians. While Giulia was staying with me, I had the opportunity to learn how to make arepas, a common breakfast food in Latin America, and this only increased my interest in different cultures. After my newfound friends went back to Costa Rica, I had time to reflect on the idea that we had different cultures, but we still had very similar lives.
I never fully understood the importance of different cultures until I met Giulia, and within those two weeks I learned the importance of culture and how it connects us. Even though we may eat different foods, celebrate different holidays, have different seasons, and speak different languages, we are all just people living in the same world who are going through similar circumstances.
After spending 123 days away from Giulia and all my other newfound friends from Costa Rica, I was now the one descending the escalator. Although the last time I was anxious, this time all I could feel was excitement-excitement for the chance to learn about a different culture and see beautiful sights. Everything that I thought was a "normal" day was quickly changed. The first big change was the 5:00 a.m. wakeup call and riding a bus to school for over an hour. Along with the very different mornings that I had in Costa Rica, the school day was also different. I now went to school with boys, had two recesses and a lunch, and also never left the classroom unless we were on recess. In Costa Rica the students never change classrooms, the teachers do.
Although at first I thought nothing would be the same I quickly realized some things were very similar. After school we would all go and hangout at someone's house, eat dinner together, play soccer, and just talk about everything in our lives. To end the day, we would always go up to our room and just talk about funny things that had happened. Being able to go to Costa Rica was one of the best experiences of my life because even though we have many differences in our life, at the end of the day we could always talk and laugh!
My trip was also an amazing experience because of all the beautiful scenery I was able to see. During my time in Costa Rica, I was able to learn how to surf, I was able to see monkeys walking right next to me, I was able to zipline through the jungle, and I was able to see beautiful volcanoes. Not only did this experience help me see amazing landscapes, but it helped me understand that different cultures are not a divide, but they expand our knowledge and unite us in ways we never thought possible.