Back
Diocesan Special Award Winners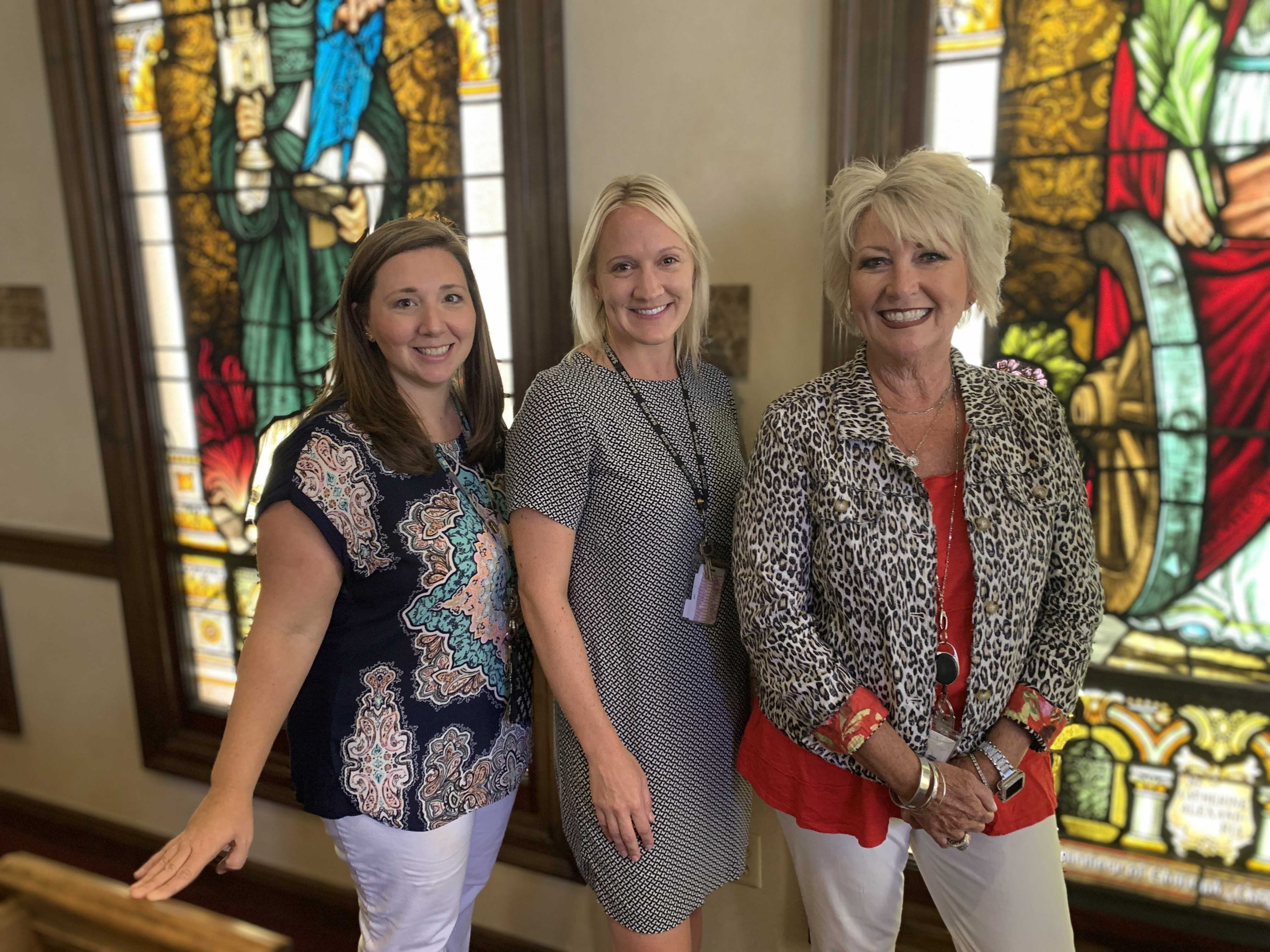 Congratulations to our faculty members that received special awards from the Catholic Diocese of Memphis at the recent in-service day.
Melissa Brooks, St. Dominic 2nd grade, was awarded the St. John Bosco Award for Total Christian Formation of Students. This award is given to an educator in the Diocese that has consistently exhibited the Salesian-charism, the ability to interconnect the spiritual, academic, physical, and social education of students.
Kathleen Nance, Upper School physics and chemistry, was awarded the St. Elizabeth Ann Seaton Award for Innovations in the Classroom. The educator that receives this award has designed and successfully implemented innovative teaching techniques in their classroom.
Karen Weeks, St. Agnes 3rd grade, was awarded the St. John Neumann Outstanding Service Award. This award is presented to an educator that has exhibited outstanding organizational skills and supports the Diocesan mission in spreading the Good News of Jesus Christ within the school community.
The following teachers were presented awards in recognition of their dedication and years of service to Catholic schools in Memphis:
Jennifer Tacker - 25 years
Jennifer Alexander - 20 years
Cynthia Giannini - 20 years
Leticia Mendoza - 20 years
Kelly Mungle - 20 years
Ann Neal - 20 years
Heather Valdez - 20 years
We are proud of these amazing teachers and their well-deserved recognition. Their dedication to our students makes Christ visible to us every day!