Back
Four Pillars Celebrations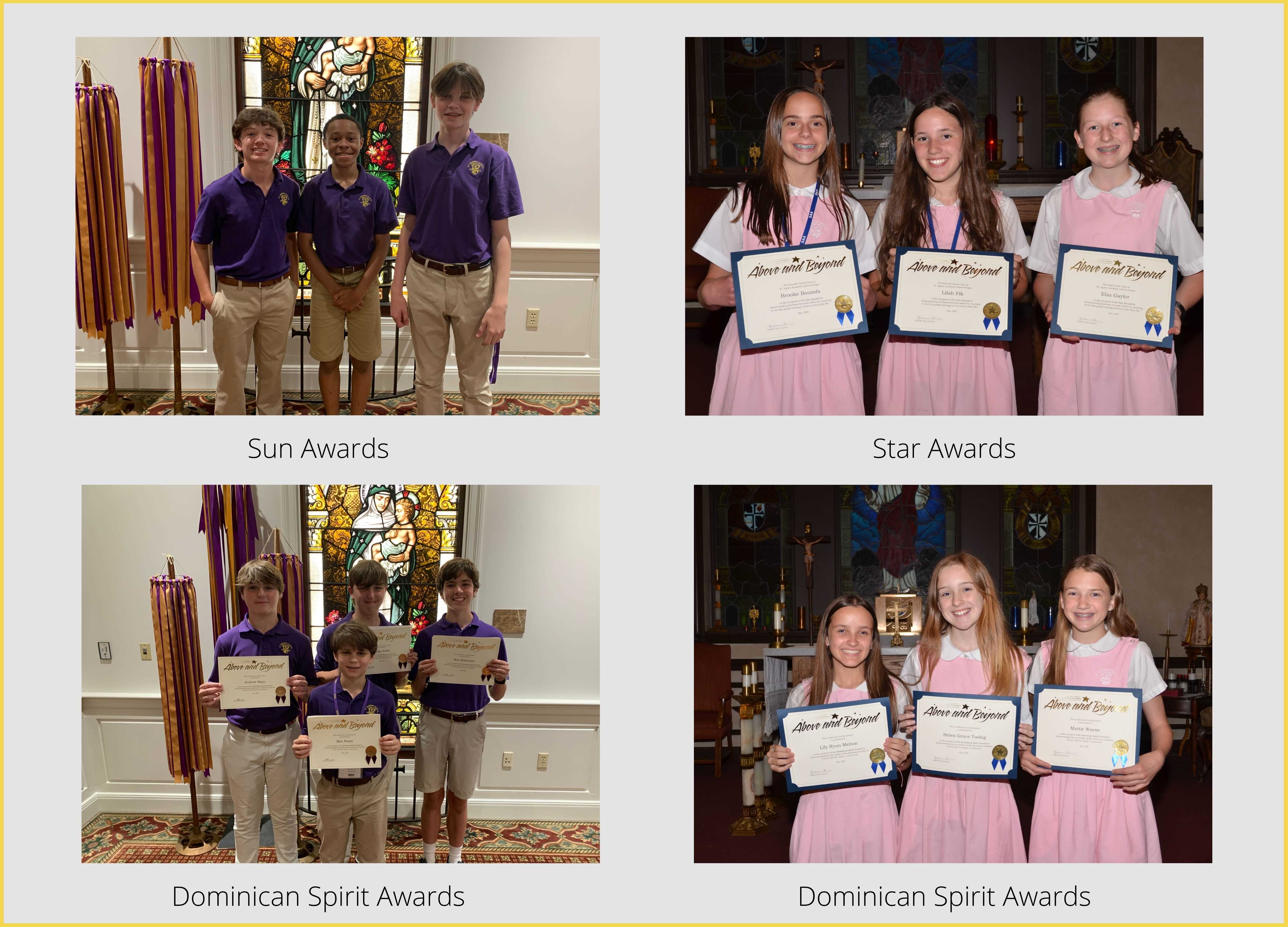 Last week we celebrated our 6th and 7th grade students at the SAA and SDS Four Pillars celebrations. We recognized achievements in each area-Study, Prayer, Community and Service.
The Deans also presented the Star Award and Sun Awards and the Dominican Spirit Awards. The Star Award and Sun Award recipients exhibit the Gospel message of love in their everyday lives. The Dominican Spirit Award recipients are recognized for demonstrating the Pillars throughout the school year.
A new award was given this year, the CBHS Heart of a Brother Award, presented by Dr. Jamie Brummer, to a student that demonstrates the virtues of a loving brother, mentor, role model, and friend.
Congratulations to our 6th and 7th grade students for an outstanding year!
From St. Dominic School:
Sun Awards
Harlon Caston, 6th grade
Gray Bartlett, 7th grade
Nash Cochran, 7th grade
Shuler Tidwell, 7th grade
Dominican Spirit Awards
Wes Roberson, 6th grade
Brode Kelley, 7th grade
Andrew Mayo, 7th grade
Ben Nunn, 7th grade
Heart of a Brother Award
Andrew Mayo
From St. Agnes Academy:
Star Awards
Elsa Gaylor, 6th grade
Lilah Fik, 7th grade
Brooke Bounds, 7th grade
Dominican Spirit Awards
Mattie Warne, 6th grade
Lily Ryan Melton, 7th grade
Helen Grace Toohig, 7th grade