Back
Wild About Sisterhood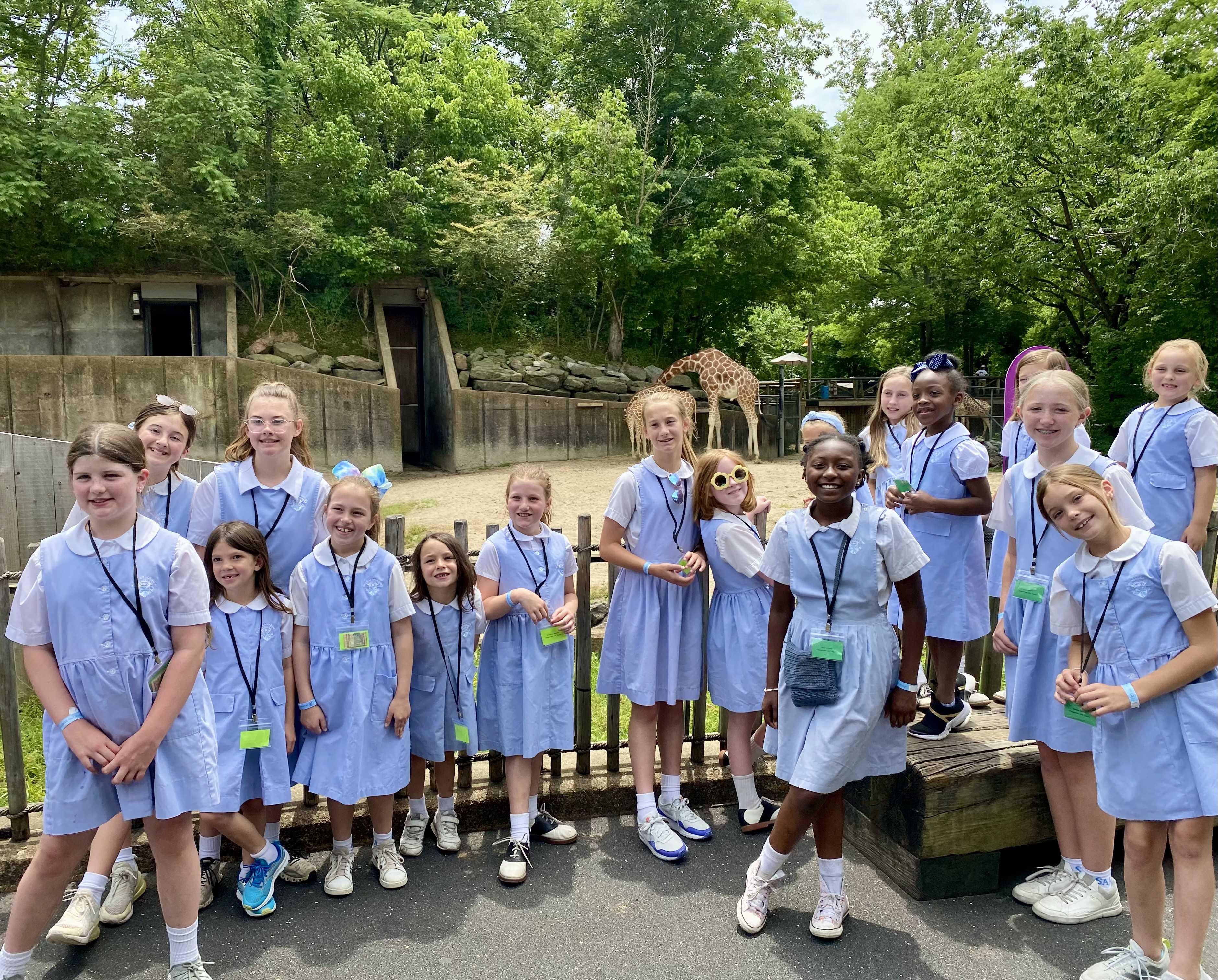 From the day the Big Sister/Little Sister buddies were announced in September until the final sisterhood outing Tuesday, Wild About Sisterhood at the Memphis Zoo, our St. Agnes K-6 girls have learned about friendship, support, and caring for students outside of those in your own classroom.
"I don't have a little sister at home so it's great to have a little sister at school," said 6thgrader Cecilia Odom. "My favorite part is having someone look up to me and someone I can be a good influence on."
Kindergarten teacher Jamie Lassandrello explained the impact the Big Sisters, including Cecelia, have had on her class. "The Big Sister/ Little Sister tradition is one of my favorites of the SAA Lower School. The Kinderstars absolutely love their Big Sisters and there is such a strong bond between the two grades. Big Sister/ Little Sister teaches the girls what true sisterhood is about and helps make our community stronger. It helps the girls learn how to be a leader, a role model and part of a community in and outside of school."
In addition to several specially planned sisterhood activities, the Big and Little Sisters spent time sitting together at regular weekly events such as Wednesday Meet in the Middle meetings and spent time in prayer together at the Feast of St. Agnes Mass and the Living Rosary presentation.
Lower School Counselor Britney Dedmon summarized the importance of the year of activities, "Sisterhood is empowering. The activities we have for the girls throughout the year are what strengthen the foundation of our community and sisterhood bond. Providing opportunities for the girls to create lasting emotional connections and a sense of belonging enables them to thrive in all that they do."
One of the most fun sisterhood events, was the Ghouls Just Wanna Have Fun fall event that wrapped up October Sisterhood Month. "My little sister and I had the most fun this year in the Halloween bouncy house on the front lawn of Saint Agnes," said Cecilia. The time our girls spend learning to love and enjoy each other are invaluable. They are forming relationships today that could last a lifetime!