Back
Servant Leaders-One Brotherhood Strong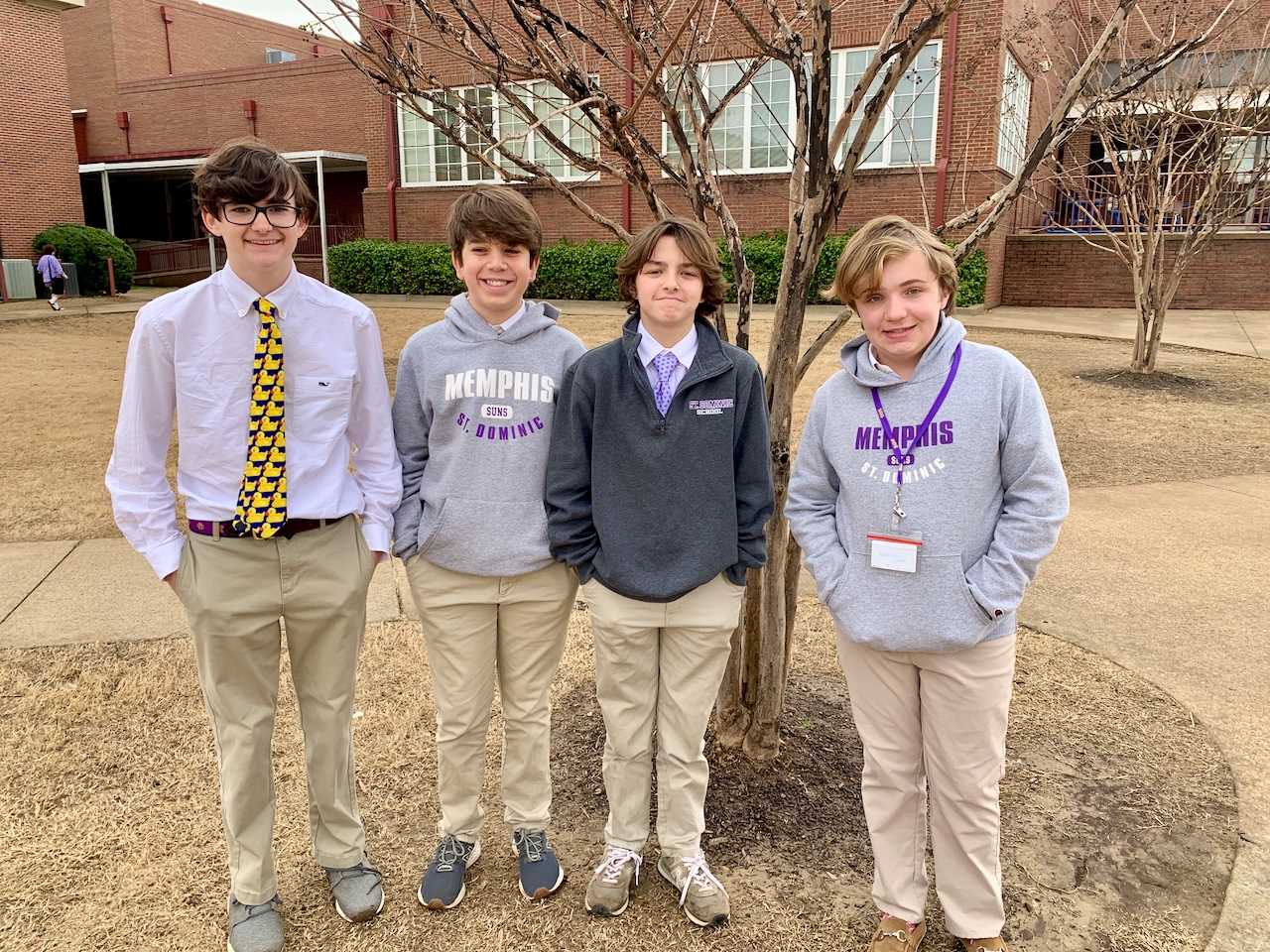 "Therefore, encourage one another and build each other up, just as you are in fact doing." (1 Thessalonians 5:11)
At St. Dominic School we know that the best way to ensure our students' future success is to foster their ability to prioritize relationships and to give them the leadership skills necessary to make the world a better place. With this vision in mind, the young men in One Brotherhood Strong are committed to learning about healthy relationships and developing the skills to become servant leaders.
In the Spring of 2021, in its inaugural year, this group of our junior high young men held six meetings where they were educated on the importance of building and maintaining healthy relationships, how to identify toxic relationships, and how to be a positive voice in their community. They ended the semester with a student-led service project benefiting the Dorothy Day House.
Walker Slattery, a returning eighth grade member, recounts his experience of visiting the Dorothy Day House last year. "My participation in One Brotherhood Strong allowed me to learn the meaning of service, to realize how fortunate we are, and how we can all have a greater impact on our community."
The eighth grade returning members have an opportunity to take on leadership roles this semester, guiding the group towards building community and becoming servant leaders. Leadership roles for our eighth grade returning members will include President, Service Chair, and Design Chair.
The President will oversee our One Brotherhood Strong meetings and be the liaison between the group and our greater school community. The Service Chair will organize and lead the end of the semester service project, and the Design Chair will be responsible for creating this year's One Brotherhood Strong t-shirt as well as designing flyers and letters going out to our community.
"As members of One Brotherhood Strong, boys will cultivate the important skills and qualities that society too often discourages in young men - like the freedom to express emotion, to be a voice in your community, or even just to participate enthusiastically in class. OBS seeks to develop young men of integrity who are truly able to lead by serving," explained St. Dominic School Counselor Rosa Tutor.
If you know an SDS 7th or 8th grade student that would be interested in joining One Brotherhood Strong, please encourage them to attend the informational meeting on Thursday, January 20th at 10:30 a.m. If you have any questions, please contact Mrs. Tutor (rtutor@saa-sds.org).