Back
Grayson Boutwell Wins Youth Excellence Award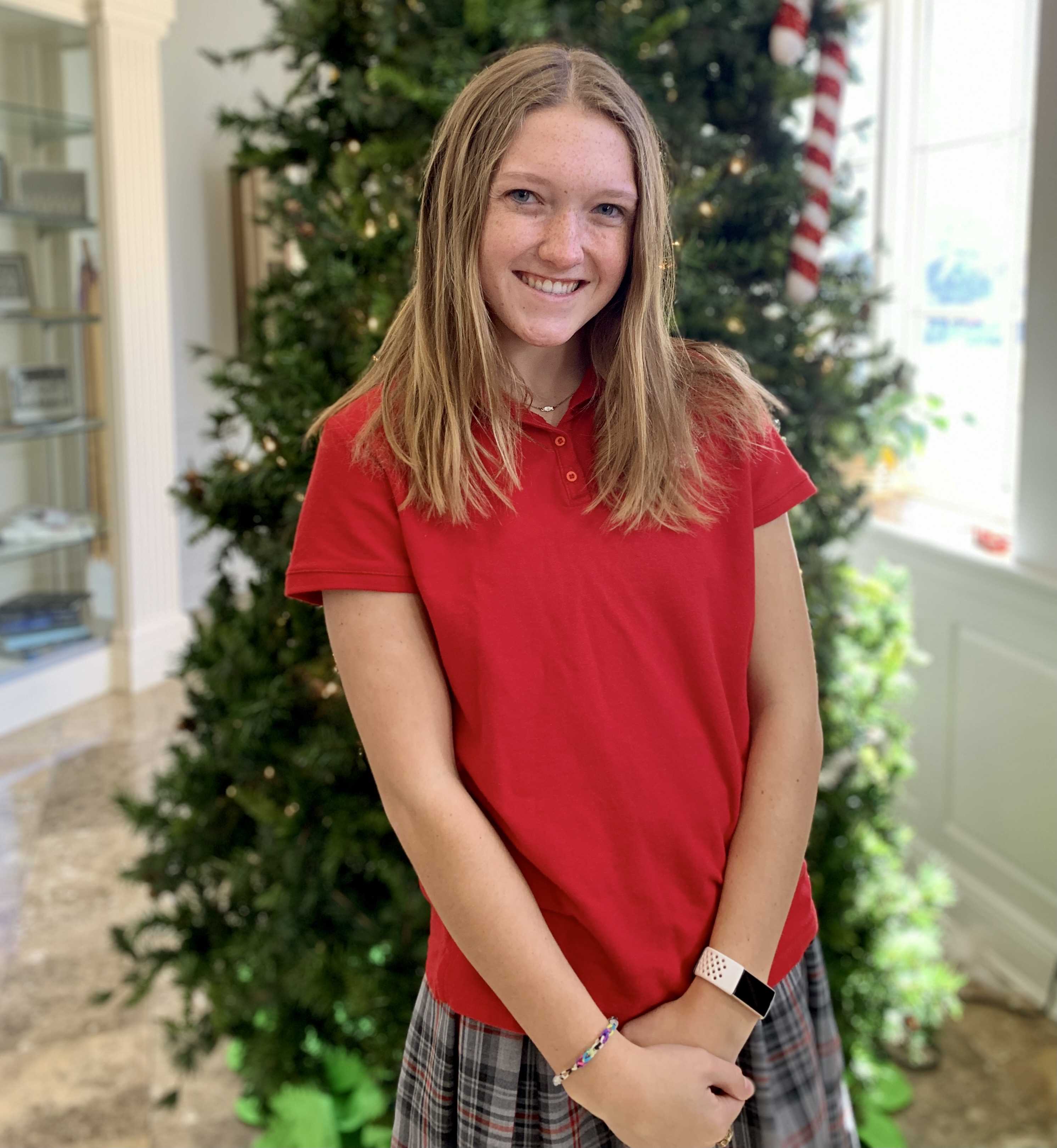 Congratulations to St. Agnes Senior Grayson Boutwell for receiving The Germantown Education Commission Youth Excellence Award for the month of December! This award recognizes a high school senior who has made a significant difference in his/her own life, the lives of others, the school he/she attends and the Germantown community. Grayson will be recognized on Monday, December 13, at the Board of Mayor and Aldermen Meeting.
Grayson is an avid learner and achiever. She is an energetic, enthusiastic, highly involved student who immerses herself in academics, extracurricular activities and organizations, and service.
Academically, Grayson has a 4.44 cumulative GPA for six semesters. She will have completed 5 of our 13 AP courses upon graduation, as well as numerous honors level courses. She is a strong, capable student across the board with a particular interest in science. Grayson especially enjoys biology because she is fascinated by how many small parts play a role in larger systems and how one change can affect something larger.
Grayson is instrumental in our Student Government Association and currently serves as Commissioner of Fellowship. In 2020 (pre-pandemic), Grayson spearheaded the Make-a-Wish fundraiser and reveal for our school. As a Retreat Leader, she is responsible for organizing and implementing class retreats for underclassmen.
In her role as Peer Mentor, Grayson was instrumental in our Freshman Student Orientation program. She worked throughout the summer to organize, plan, prepare, and eventually implement a warm and informative welcome for our incoming freshman.
Grayson makes service a priority in her life, both at school and in the community. She is a group leader at the vacation bible school at her church, a teen volunteer for the Humane Society, and a Little Wave Cheer coach for her church's elementary school where she also serves as a basketball coach.