Back
Shining a Light On . . . Kelly Healy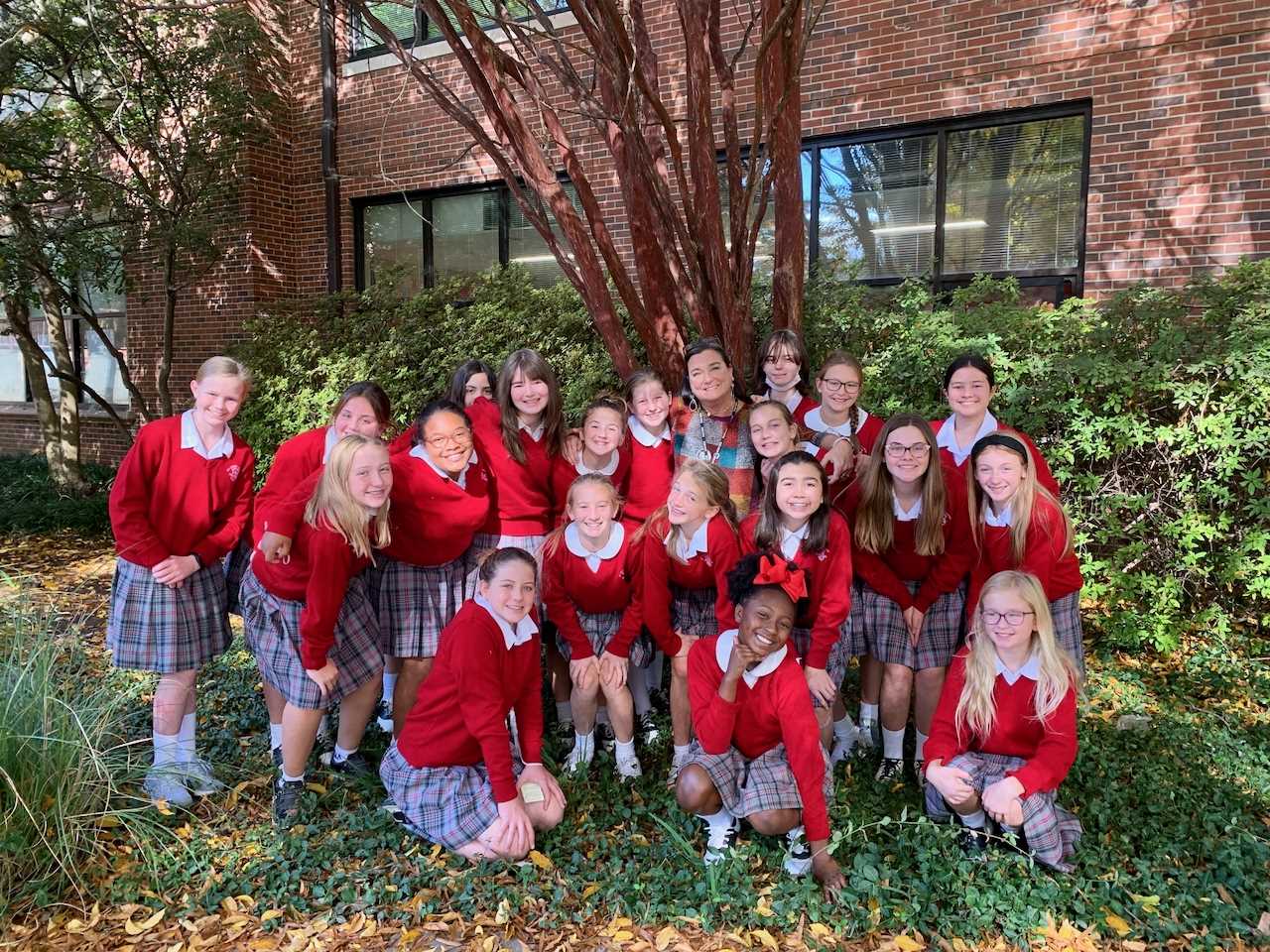 As a member of our faculty for 13 years, Kelly Healy has made a great impact on the girls that have passed through the St. Agnes Academy Lower School. She is an active collaborator, great supporter, and cheerleader for her coworkers. Mrs. Healy is practically famous for bringing energy and laughter to her hallway! Please take a minute to get to know a little bit more about Mrs. Healy.
Why did you want to become an educator?
My first-grade teacher in Ripley, TN, Ms. Deanna Pavletic, made school so much fun. She played her guitar for us, and she made me feel so loved. I'm still friends with her to this day!
What is your job title?
I teach 5th and 6th Grade girls English and Religion.
How would you describe your role here at SAA-SDS?
Aside from teaching, which is obviously my passion, I try to be as supportive as possible to my colleagues. Each day with them is a gift, and I feel called to do whatever I can to ensure our success as a team.
What do you hope to accomplish in your job?
I hope that my students leave my classroom feeling confident and excited about learning. I pray that I've had an impact on them like Ms. Deanna had on me. I want them to know they are loved!
What do you enjoy most about teaching at SAA?
The students are the reason I do this! Because we team-teach our 5th and 6th graders, I get to teach them for two consecutive years. It allows me to see their growth emotionally, academically, and spiritually. It is an irreplaceable gift to me.
Are there any projects you are working on right now that you are particularly excited about?
This is my first year to serve on the Academic Council. Working with a group of colleagues to help guide decisions about our academic program at SAA is an honor. I'm also very excited about Being a Writer, the writing program I'm currently using with my 5th and 6th graders. The program is awesome, and my girls are amazing writers!
What is the most important life lesson you want students to learn?
YOU CAN DO HARD THINGS!
Which of the Dominican Pillars-Study, Prayer, Community, Service-is supported most by your role here, or which one impacts you the most/means the most to you?
I can't choose one pillar, as they all work together to impact everything the students and I do together daily.
What are you grateful for?
I am beyond grateful for my children, Ethan and Mara. They continue to amaze me each and every day, and they bring immeasurable joy to my life.
What are your interests outside of the classroom?
I love to spend time with my friends. I can't get enough of live music and theater. My porch, otherwise known as Terabithia, is my happy place!