Back
Shining a Light On. . .Alison Garibaldi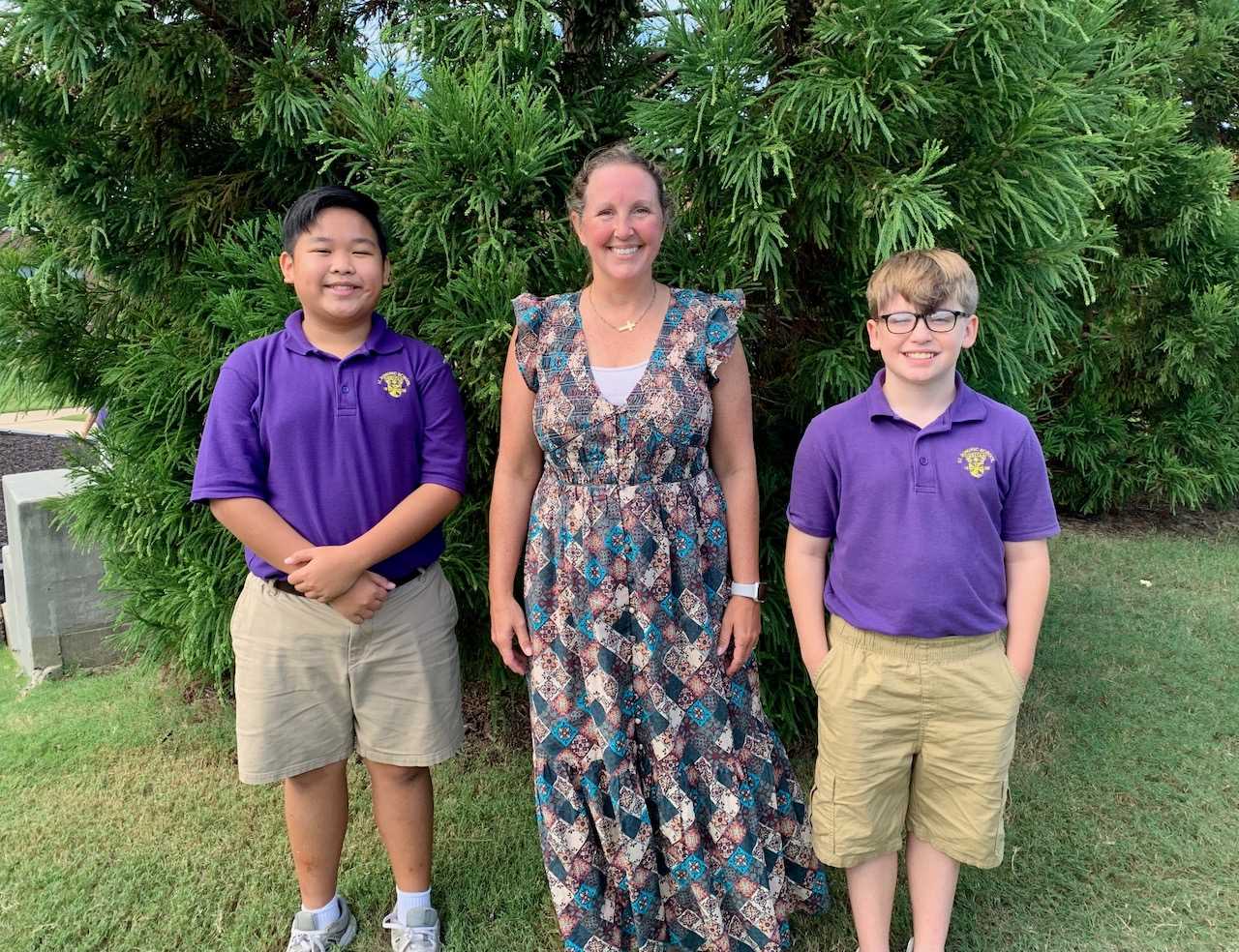 Shining a Light On . . . Alison Garibaldi
Alison Garibaldi has been a member of the St. Dominic School staff for nine years. She is currently teaching our 5th and 6th grade Suns both Language Arts and Religion. She is an outstanding Catholic educator who teaches our boys not only the facts, but also how to be men of God. Take a minute to get to know a little bit more about Mrs. Garibaldi!
What is your educational background?
I attended The University of Tennessee at Knoxville where I graduated with a degree in Psychology and a master's degree in Elementary Education. I began teaching in East Tennessee right after I graduated. I went back to school in 2004 while teaching and graduated from Lincoln Memorial University with an Ed.S. in Education Administration and Supervision.
Why did you want to become an educator?
I went to UT with the idea of becoming a dentist and quickly changed my major after spending some time with my older sister in her classroom. What a great experience I had going in and working with the kindergarten children she was teaching! Each time I visited I left there with a fullness I could never explain. This experience, along with some struggles in Chemistry, gave me a clear vision of what I was being called to do with my life!
What do you hope to accomplish in your role?
I hope that during my time teaching I am able to reach as many students as I can, more than just academically. Having a relationship with my students is very important to me. I love my students as my own, and it is important to me to establish lifelong relationships with the boys and to help mold them into great young men.
What is your favorite part of teaching at St. Dominic School?
My favorite part of my job is having past students come back to the SDS hallways and reminisce about their time spent in this wonderful place. The smiles on their faces and the way the younger boys look up to them makes my heart happy!
What is the most important life lesson you want students to learn?
I want students to understand that we all make mistakes, but it is what we do with them that matters.
Which of the Dominican Pillars-Study, Prayer, Community, or Service- impacts you the most or means the most to you?
The pillar of Service is what means the most to me in my role at SAA-SDS. I love being able to serve my community! I am also passionate about Study. Last spring, I took a class entitled Boys and Reading, offered through the International Boys' Schools Coalition. The class reviewed current research, provided ideas for engaging boys in reading, and suggested tools for developing programs that encourage boys to read. It is important to always be learning.
What are you grateful for?
I am truly grateful for my family and my extended family. If I were asked what "fills my cup up" it would be time spent with family and friends.
What are your interests outside of the classroom? What are you particularly passionate about?
My husband and I are both passionate about cooking. Our favorite times are putting on some great music, getting in the kitchen, and creating some delicious meals!