Back
Students Inducted into National Honor Society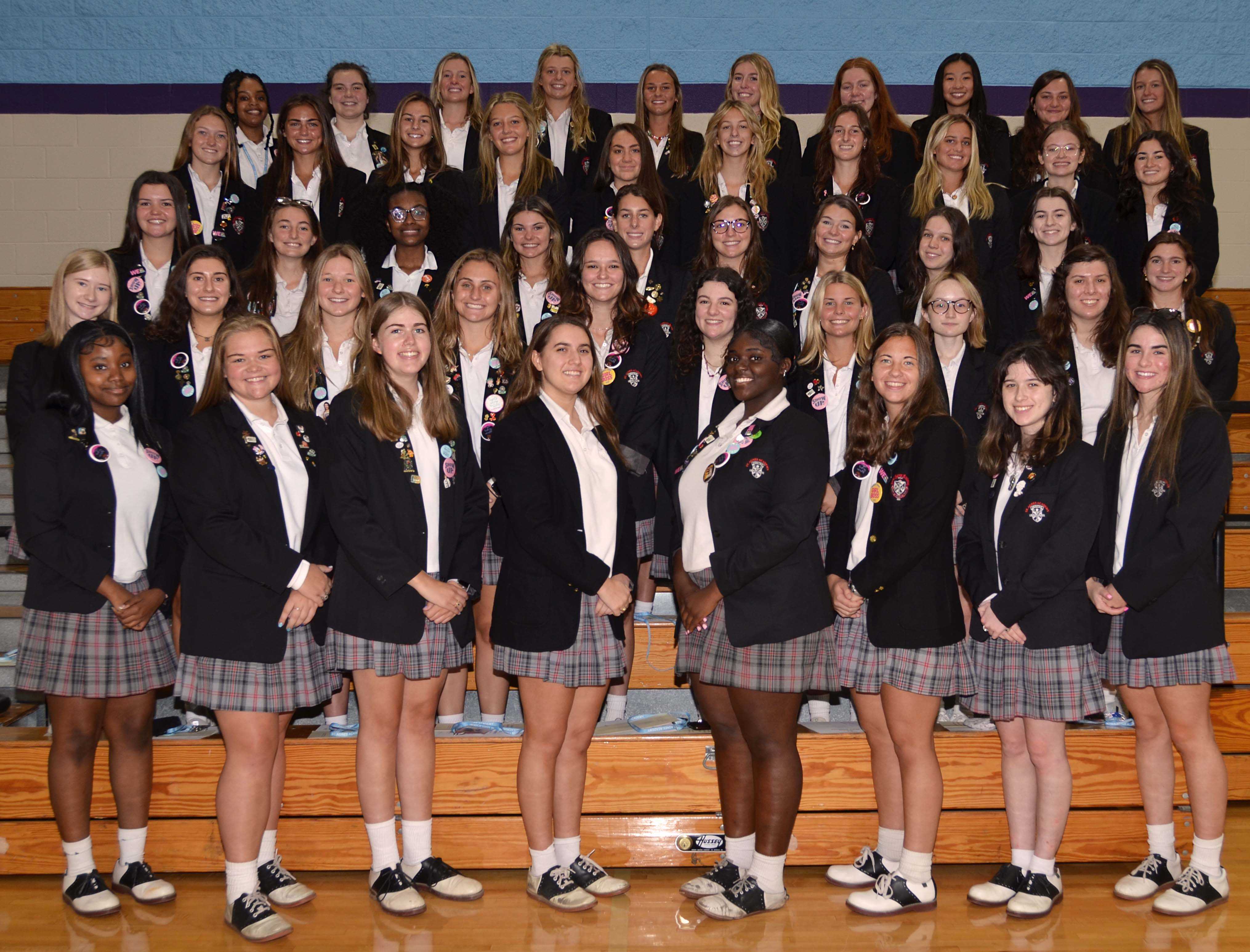 St. Agnes Academy is pleased to recognize the newest members of the National Honor Society. Forty-nine members of the Class of 2022 were honored during a ceremony held on campus on September 23. Seniors are selected for inclusion in the Aquinas Chapter of the National Honor Society based upon their academic merit and their demonstrated leadership, character, and commitment to service throughout high school. To be eligible students must have earned a GPA of 3.45 or higher through six semesters at St. Agnes.
Congratulations to our St. Agnes 2021 Natioal Honor Socieity Inductees
Caroline Baker
Claire Berkenstock
Meaquaria Bishop
Grayson Boutwell
McKenna Bowen
Aubrey Bubrig
Margaret Cagle
Fontana Cary
Anna Grace Cervetti
Grace Cestaro
Mary Frances Cianciola
Emma Coady
Corinne Emanuel
Audrey Fay
Gretta Fogerty
Jane Fracchia
Camden Francavilla
Tamya Franklin
Ivy Gasaway
Abigail Gaskill
Maria Githinji
Chloe Goode
Valerie Hernandez
Ella Hershberger
Maren Hines
Claire Hutton
Sara Israel
Madison Kerr
Katherine Lazarini
Riley McClellan
Katherine McClusky
Kaitlyn McKinness
Olivia Page
Sephora Pierre-Louis
Julia Plummer
Zoe Rochelle
Estelle Ryan
Elizabeth Sander
Stephanie Slavick
Sophia Spencer
Gabriella Spiotta
Larkin Stuppy
Virginia Tavoleti
Madeline Tonole
Catherine Walls
Margaret Wood
Elizabeth Workman
Ellie Yannizzi
Anna Zanone
Honor Society Pledge
I pledge myself always to seek the light of truth, to hold scholarly habits, to engage in worthy service, and to lead forward…in all things.