Back
Go Light the World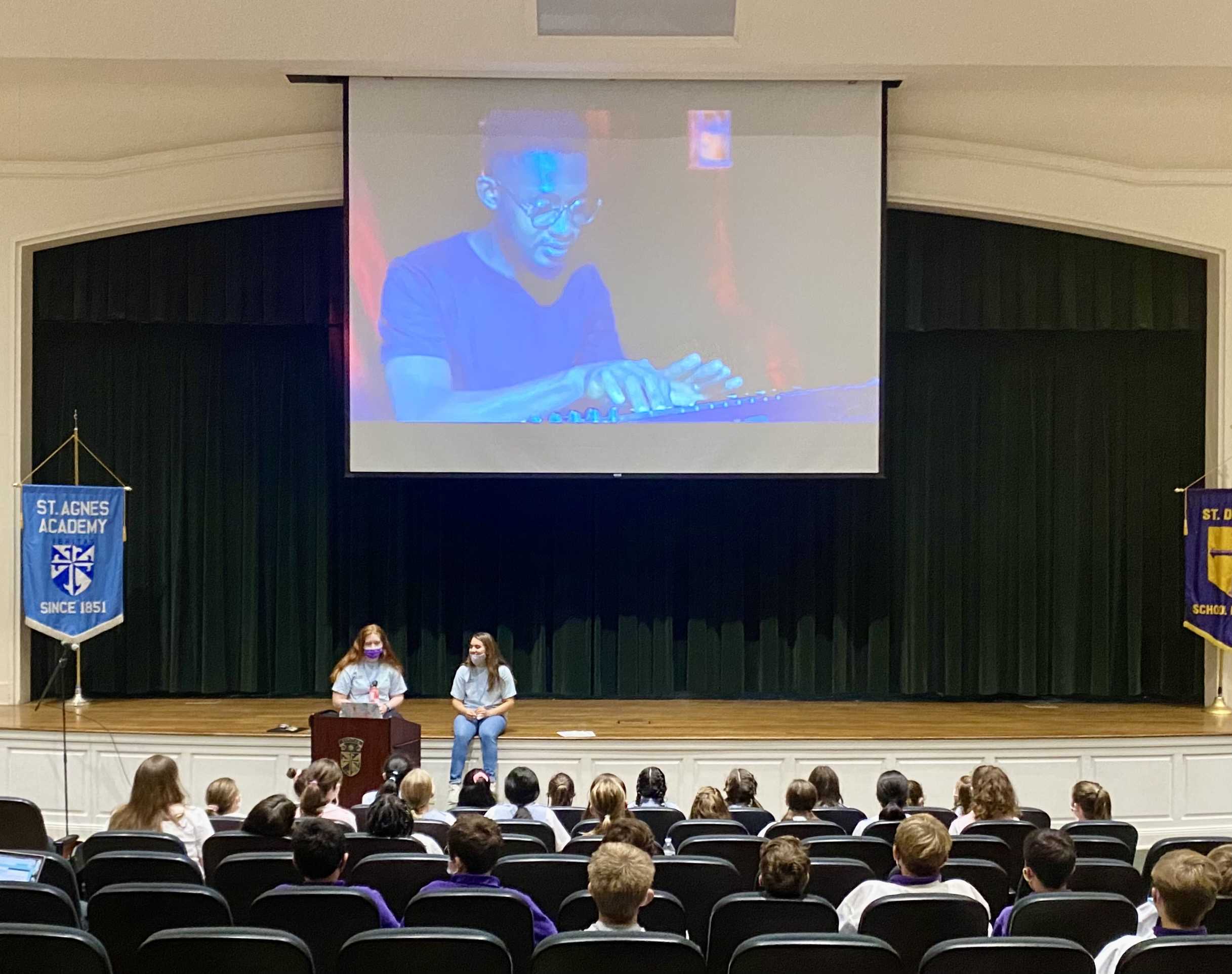 A collaborative effort between our Upper and Lower School Directors of Dominican Identity has led to a new initiative this year. For the first time our Upper School student retreat leaders have taken on the responsibility of planning and leading our Lower School classes in day-long retreats.
The first retreat, for St. Agnes and St. Dominic 5th graders, was led by seniors Fontana Cary and Gretta Fogerty. When asked why they were interested in working with the Lower School students, Gretta replied "My faith is something that is so important to me, and I had to take this opportunity to share it." Fontana commented, "I wanted to help, and I knew that I could also learn from teaching the children. I love being involved at St. Agnes, especially in areas I haven't seem much of before, like the Lower School."
The theme for the retreat was "Go Light the World." In her opening talk, Fontana tried to help the younger students not feel overwhelmed. "It is easy to feel like the world is too big-so start small," Fontana shared with the students. "When we say, 'go light the world' we really mean light someone's world. It's easiest to affect someone close to you, so start with them. Be a light in your friends' lives, your teacher's, your parents."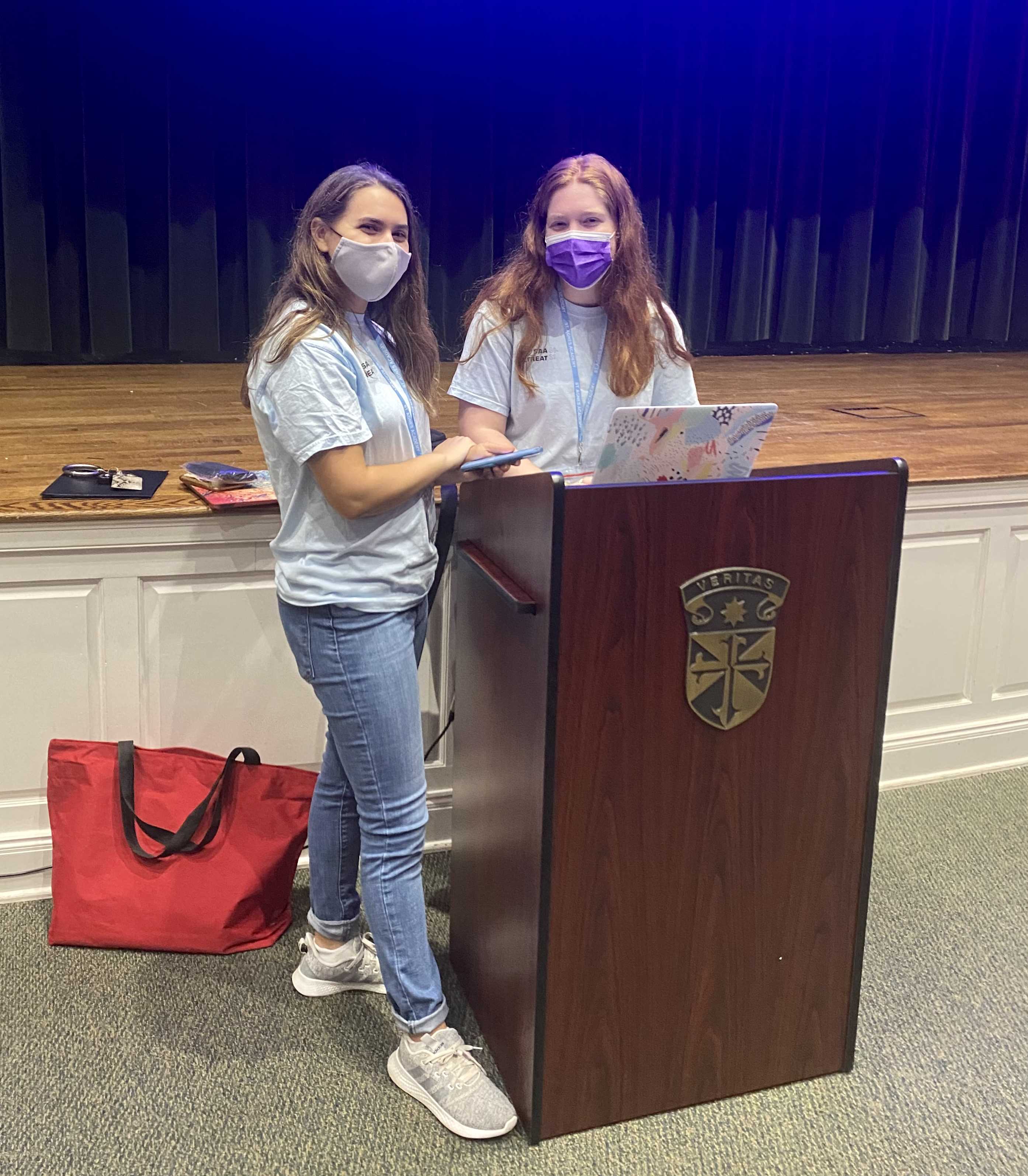 "Gretta and Fontana were so thorough and so well prepared," said Beth Odom, Lower School Director of Catholic Identity. "We met twice before retreat day, and I provided oversight, but they really did it all. They organized ice breakers and activities, prepared a talk, and put together a playlist of songs about lighting the world."
After lunch the students participated in a guided meditation and examination of conscience in the St. Catherine Chapel, followed by an opportunity to go to confession. The students ended the day by working on a service project. Together they packaged 100 sandwiches for the St. Vincent de Paul soup kitchen!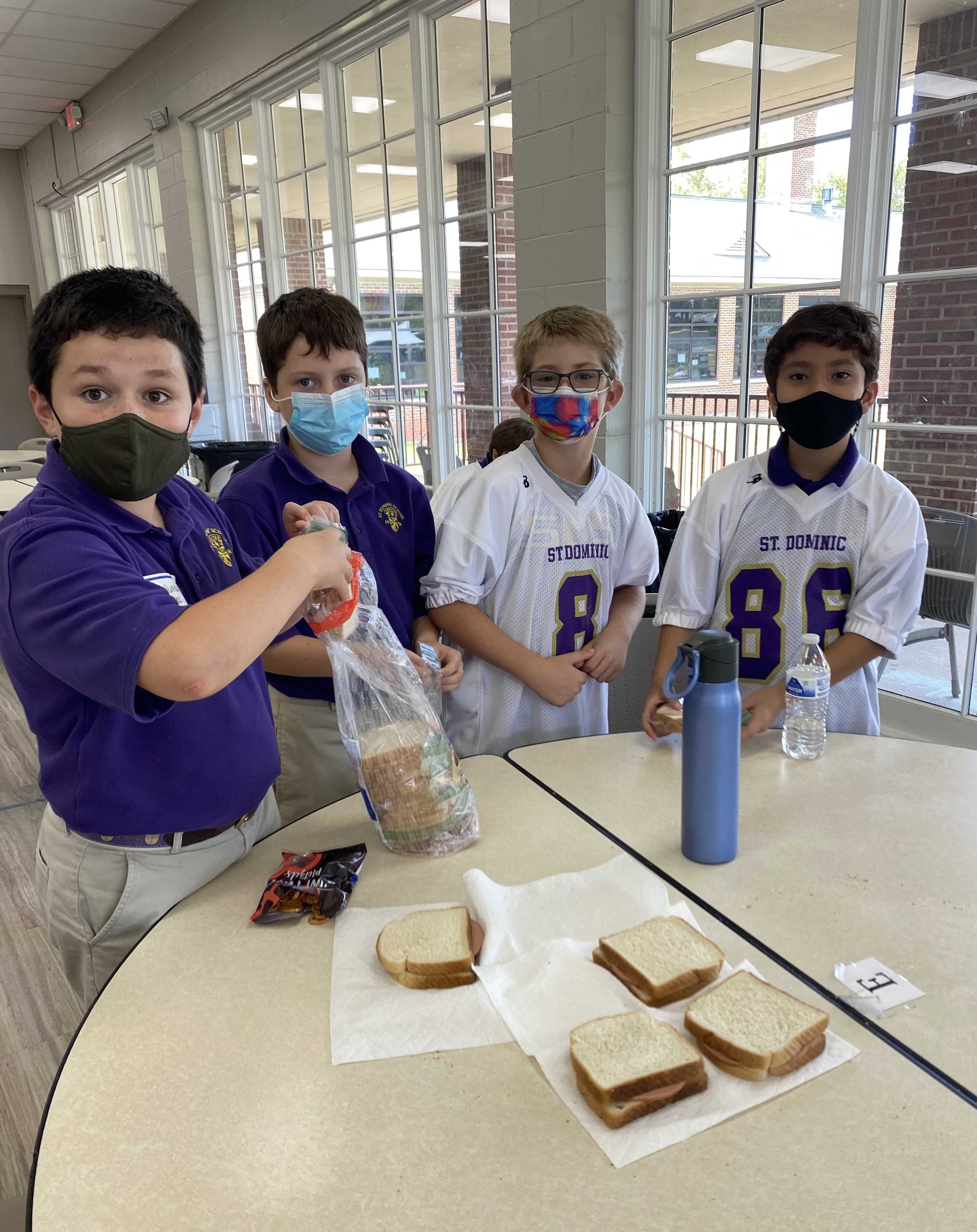 When asked why it is important to bring the Upper and Lower Schools together, Gretta said "I think it is important for our Upper School and Lower School to work together on retreats because of one of our Four Pillars-Community. A day after the retreat I ran into three of the 5th graders, and they immediately recognized me. They even started talking about things we discussed at retreat. I now have gotten to create these relationships with students on campus that I do not get to see in the classrooms every day in the Upper School. This is something I am very grateful for."