About

About

With two rigorous single-gender schools and a strong culture that cultivates young people of strong principle, the Dominican Community of Schools is a nurturing place of learning unlike any other in Memphis. Take a closer look at who we are.

Admissions

Admissions

Families can apply at any time of year for St. Agnes Academy for Girls or St. Dominic School for Boys. Learn more about the admissions process to both schools, and let us know how we can help.

Academics

Academics

With rigorous coursework, student-focused teachers, and access to leading edge technology, both of our schools are known for developing strong, high-achieving learners. Dig a little deeper into these challenging and diverse academic offerings. 

Campus Life

Campus Life

Students of all passions and talents belong at the Dominican Community of Schools. Both St. Agnes Academy for Girls and St. Dominic School for Boys offer extensive opportunities in leadership, athletics, the arts, publications, and clubs. Explore the possibilities.

Alumni

Alumni

Welcome home, alumnae/i. To so many of us, this community is more like a family—so we are eager to stay in touch! Whether you attended St. Agnes Academy for Girls or St. Dominic School for Boys, we'd love to hear where you are and how your future is unfolding.
Back
SAA Class of 2025 Elects New Officers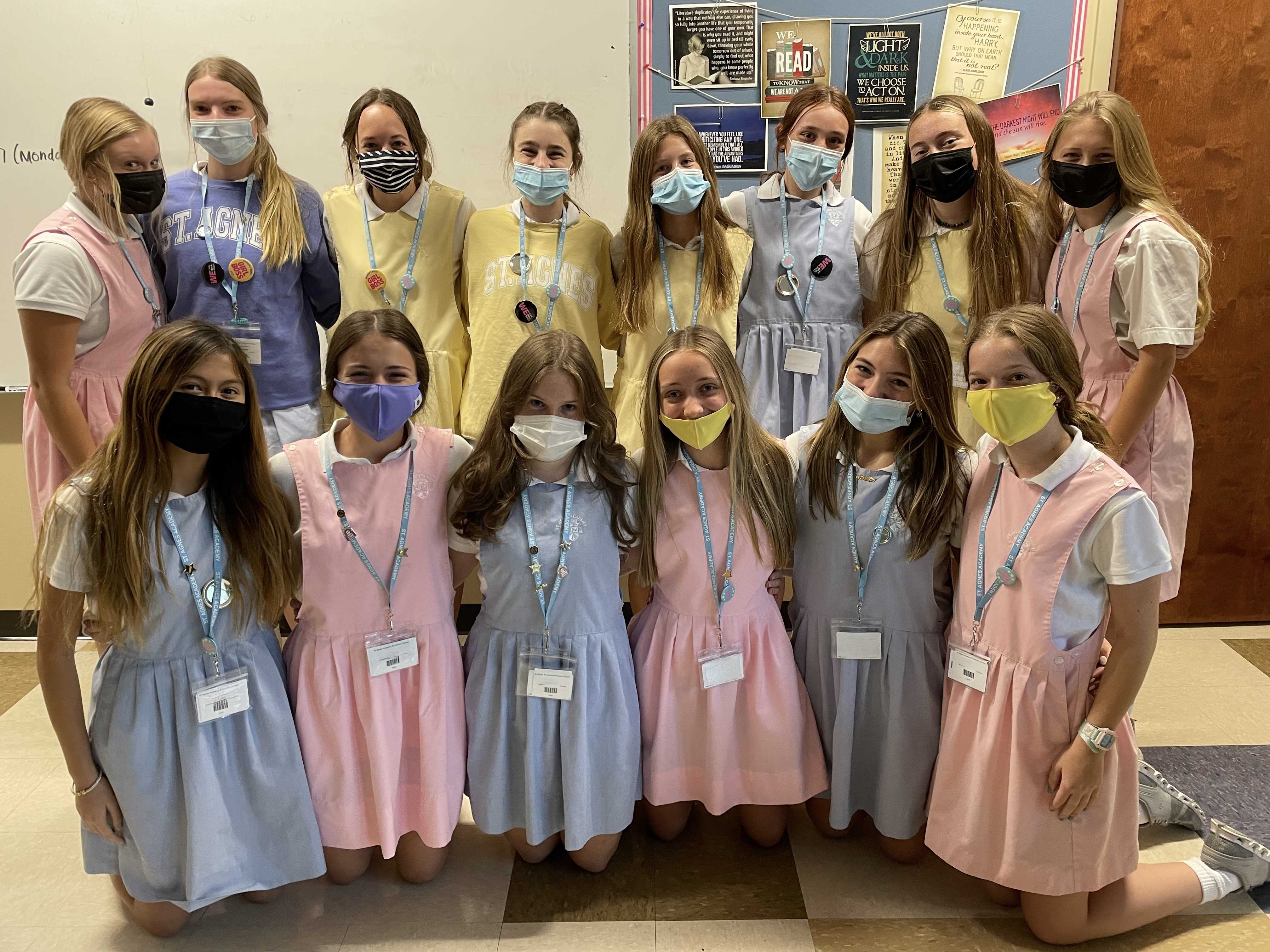 St. Agnes Academy is pleased to announce the newly-elected officers for the Class of 2025. Before the election, SGA President, Aubrey Bubrig and SGA Commissionser of Service, Meredith Thompson, met with the freshman class to talk with them about leadership and encourage them to get involved. Forty-seven members of the class ran for a leadership position this year.
We are so proud of all of these girls for their willingness to serve their class and their high school. The future looks very bright for the SAA Class of 2025!
President: Graci Workman
Vice President: Kate Massey
Secretary: Meryl Cochran
Treasurer: Ann Hayes Bubrig
Spirit Week Coordinators:
Elise Durante & Emma Mungle
Field Day Coordinator: Avery Jones
Minister of Service: Lundynh Ly
Hospitality Rep.: Eva Meyers
Public Relations: Ellie Ashley
Sergeants at Arms:
Annesley Gardino, Emma Maye Leonard & Mallory Walker
Chaplain: Anna Catherine Deeney