Back
Learning to Lead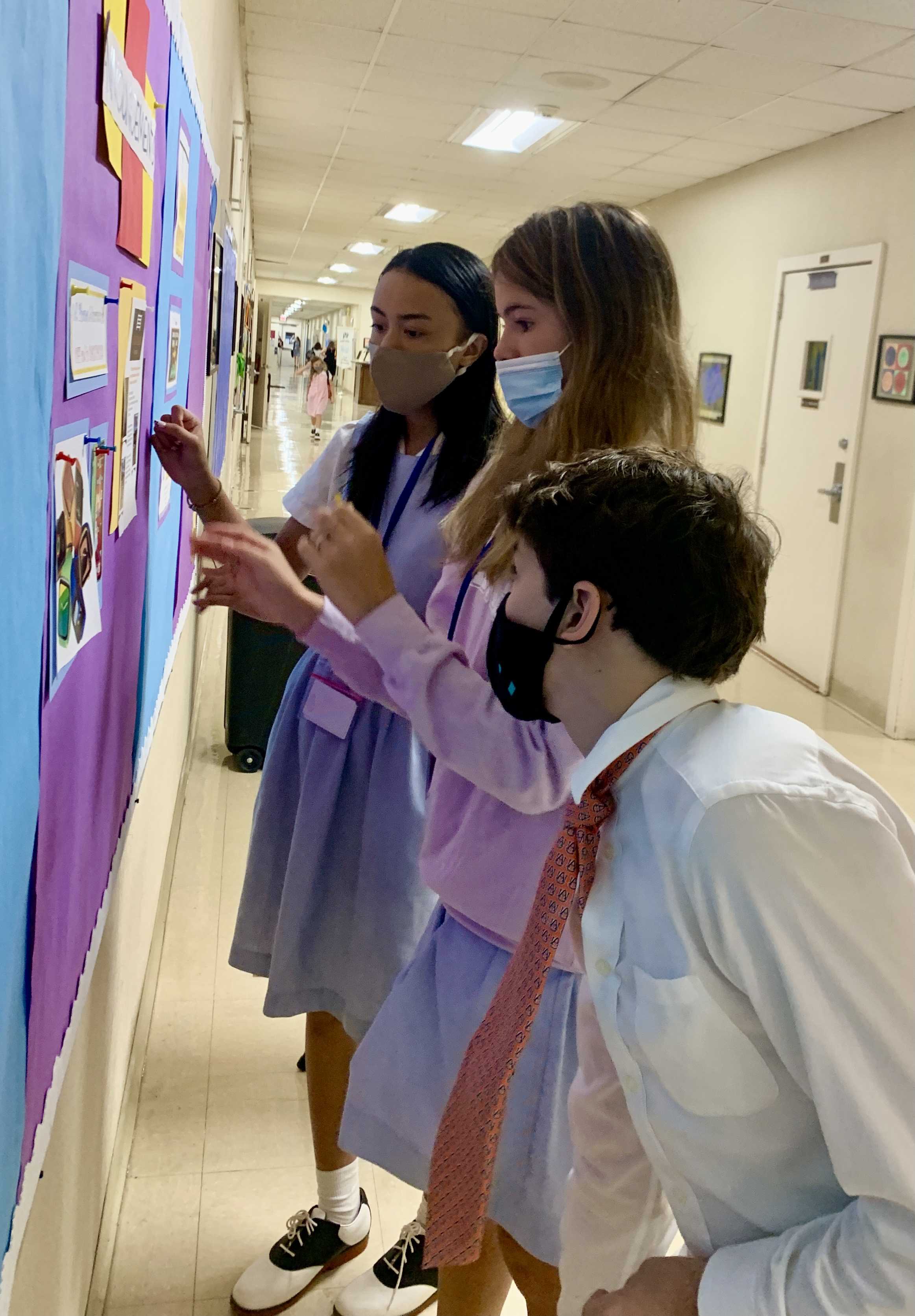 The Lower School Student Government Association will have its first official meeting of the school year on Thursday. However, this dedicated group of students has already been hard at work learning how to lead. This summer several members of the SGA Executive Council, comprised of junior high students, got a jump-start on the school year when they attended a workshop based on the book The Power of Positive Leadership. The workshop was designed to empower teen leaders by providing them the tools to overcome adversity, stay positive, stay connected, and better communicate. St. Agnes Secretary/Treasurer Mary Kate described the workshop saying, "It helped us to learn what it really means to be a leader and how to resolve conflicts among classmates." St. Dominic Vice-President Connor added, "We learned how to lead with a positive attitude."
The 2021-2022 SAA-SDS Lower School SGA is structured to provide real growth opportunities for our Junior High leaders, with experiences that can be carried into high school leadership roles.
"Our St. Agnes-St. Dominic SGA is intended to be student-driven and teacher-guided," explained SAA Lower School Dean Kathy Boccia. "Watching an idea come to fruition-become a reality-is empowering. It builds confidence for future endeavors. That is the type of experience we want our Junior High leaders to have."
At this week's meeting the SGA will discuss fun topics such as casual days, pep rallies, and "Final Fun Fridays," but they will also propose ways to support the various athletic teams, how to get younger SGA class representatives more involved, uniform policies, and scheduling ideas. The goal, Connor explained, "is to make good decisions for our classmates."
When asked to describe what they feel their roles and responsibilities are, SAA President Dalyn said, "It is our job to be role models for the other students." SAA Vice-President Fallon replied, "Our role is to get the school community involved with all of the campus activities, in the most fun way possible."
Moving forward, two areas of focus for the SGA are collaboration and communication. The Deans will rely on the Executive Council members to communicate regularly with the student body through outlets such as morning announcements via zoom and the "news" bulletin board. Additionally, faculty sponsor Clara Talley added "I envision the SAA-SDS SGA providing authentic opportunities for our students to serve and lead their community, using the Four Pillars as their guide."
A top goal for this fall, according to SDS President Walker "is getting more food trucks!" After all, they are kids, and they still need to have a little fun!
2021-2022 SGA Executive Council
Presidents: Dalyn Nguyen and Walker Slattery
Vice-Presidents: Fallon Drzyzga and Connor Jayroe
Chaplains: Mary Kate Garibaldi and Elliott Shah
Secretaries/Treasurers: Emma Tansey and Duncan Soldan